VANTA Network ICO Review
What is VANTA?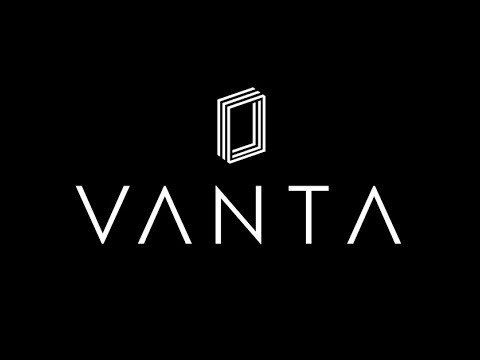 VANTA is looking to build an intelligent network for real-time networking, which enables individuals and companies to quickly develop services that can efficiently transmit and process real-time data, as well as commercialize the services at low cost without additional infrastructure. As a result, creative services will be provided and integrated within the VANTA ecosystem, and VANTA blockchain will be a practical blockchain that will greatly contribute to improving the daily lives of individuals and operations of enterprise businesses.
VANTA aims to be the World's first decentralized network that enables fast and low cost development and operation of scalable services that provide infinite connectivity.
In VANTA, participating nodes will compete to contribute to connect, transmit and process data in real-time on the network, which will provide a low-cost and highly available intelligent network. By combining this competitive system with verifiable randomness, VANTA will feature a consensus algorithm that will increase scalability and efficiency.
Why VANTA?
The need for real-time connectivity between people or devices is increasing exponentially. A decentralized network that allows infinite connectivity with a guarantee of privacy is indispensable.
VANTA will aim to provide solutions to our everyday problems. It will be optimized for real-time data transmissions to provide infinite connectivity among all people, devices and information, creating a variety of new opportunities for businesses.
Benefit
For developers : Develop and operate a real-time communication service that is scalable, reliable, and highly secure at low cost.
For users: Use various high-quality services free or almost free of charge without worrying about privacy.
For organizations: Build a blockchain-based telecommunication network between different organizations.
Problem & Solution
VANTA Network aims to create a decentralized and secure blockchain layer for real-time networking and communication. Real-time networking technology covers a wide range of areas:
Messaging, file transfer, voice and video call development (all the features of modern messengers — Telegram, WhatsApp, Viber, Kakao etc);
Large-scale real-time video streaming (YouTube Live, Livestream, Periscope, Twitch etc);
Transmitting and processing various real-time data collected from IoT sensors.
VANTA Network will allow developers and external parties to deploy apps on VANTA's blockchain infrastructure using API and SDK.
Use Cases
VANTA is a platform blockchain to create intelligent networks optimized for real-time communication. For individuals, VANTA can be used to solve real-life problems. For developers, VANTA can be used to create various services that will improve the solutions of those real-life problems. As more devices become connected through the network, more services will be developed for the VANTA ecosystem. The VANTA team is already collaborating with companies that will use VANTA to create diverse business opportunities.
VANTA will allow individuals and corporations to develop real-time communications, collaboration, games, broadcasting, and IoT-related services at low costs. Specifically, universities, hospitals, companies and public institutions can easily implement private networks in the form of an on-premise private blockchain. It will be easier for services to achieve real-time networking with other services if they also use VANTA's intelligent network protocol, which will result in the expansion of businesses. We will now look into more detail about how VANTA can be used in specific industries.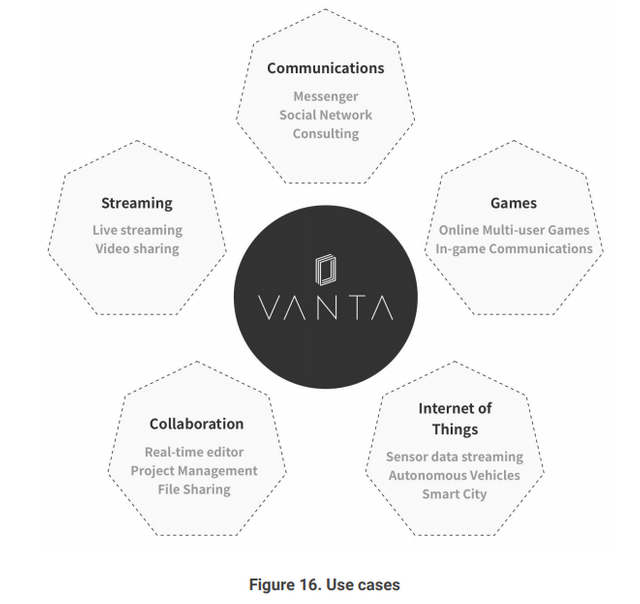 ROADMAP
According to the roadmap, VANTA testnet is planned to be released in Q2 2019 and mainnet is scheduled for Q3 2019.
VANTA is planning to conduct an Initial Exchange Offering (IEO) instead of the common Initial Coin Offering (ICO).
The IEO date is currently TBA.



TOKENOMICS
VANTA token has a utility and stake usage. Developers must stake VNT tokens to run their services on VANTA. Depending on the developers and their policies, participants/users may be required to stake VNT tokens as well.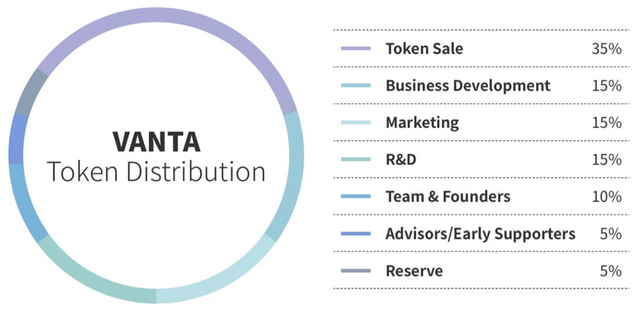 Tokenomics is solid and reasonable.
Hardcap: $15M for 35% of tokens:
Private sale bonus of 15% is locked for two months.
50% of purchased tokens will have no lock-up, the remaining 50% of purchased tokens will be subject for a one-month lock-up.
10% of tokens that are allocated to the Team and Founders are locked for 2 years.
The 5% of Advisor and Early Supporter tokens are locked for 1 year.
VANTA TEAM & ADVISERS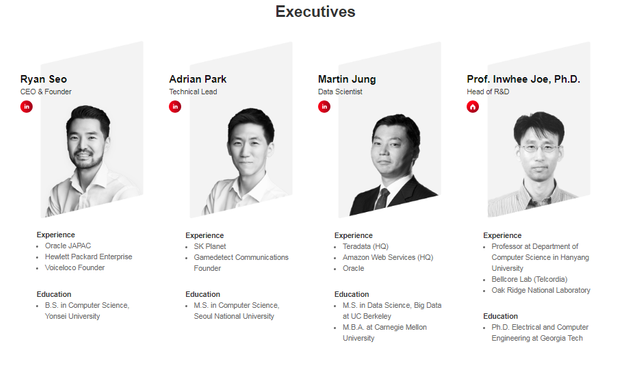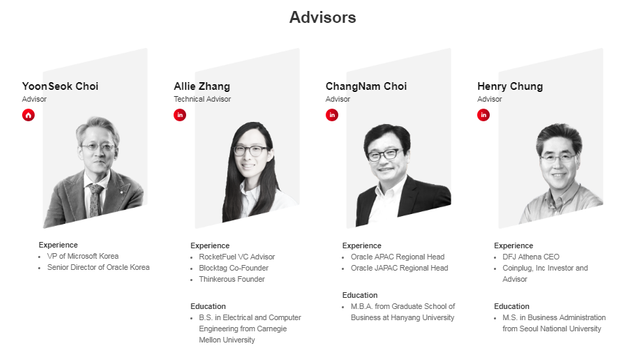 VANTA Network team consists of 26 members. You can check all the team members on VANTA website — https://vanta.network/TeamFull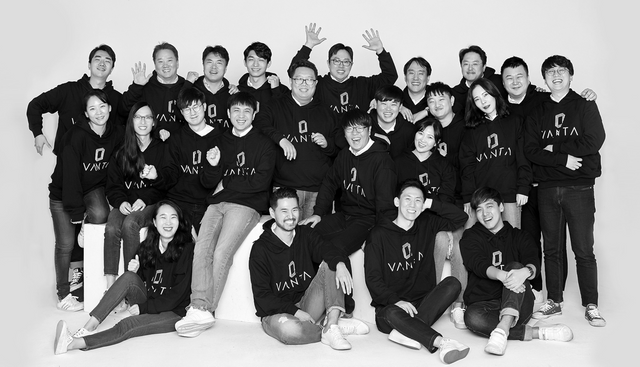 SUMMARY
VANTA Network is a solid project backed by existing South Korean communications company, Voiceloco. The team is experienced and strong in development, management and communication spheres. Core team members worked for notable international companies like Microsoft, Oracle, HP, Samsung etc. VANTA Network has partnerships with prominent global companies: Oracle and Microsoft, that will help in project implementation in the future.
VANTA has already launched its non-blockchain MVP that is publicly available. Blockchain testnet is scheduled for 2019 Q2, mainnet is scheduled for 2019 Q3.
Peer analysis shows that VANTA's competitors do not perform well, probably because of the bear market. All competitors performed well in short-term, showing positive ROI. NOTE: the main advantage of IEO is an instant liquidity.
Tokenomics looks reasonable, hard cap $15M. There are lock-up terms for the team, advisors, early supporters. Staking model will prevent token from dumping and the price will grow as long as more companies and developers will join VANTA Network.
More details about the project:
Website: https://vanta.network/
Whitepaper: https://vanta.network/doc/VANTA_White_Paper.pdf
Bitcointalk ANN thread: https://bitcointalk.org/index.php?topic=5095100
Facebook: https://www.facebook.com/vantanetwork/
Twitter: https://twitter.com/vantanetwork
Telegram: https://t.me/vantanetwork
My Account BCT : https://bitcointalk.org/index.php?action=profile;u=1412858
MEW : 0x29b1CC3d929A47140a4f72270C3268D90535772D