Vanta Network Review / Advantages
In the world today regardless of the improvements of the blockchain technology, there are still limitations when it comes to networking amongst companies, and this has caused situations such as the inability of industries to provide reliable services due to high costs. Similarly, Poor networking has been difficult to create by companies due to financial limitations, or make lack of skills to handle such. Coupled with insecurities attached to storing personal information, the future is indeed the best and a reason why Vanta is here to revolutionize these problems by creating and controlling a Decentralized Network for Real-time, Secure, and Private Connectivity.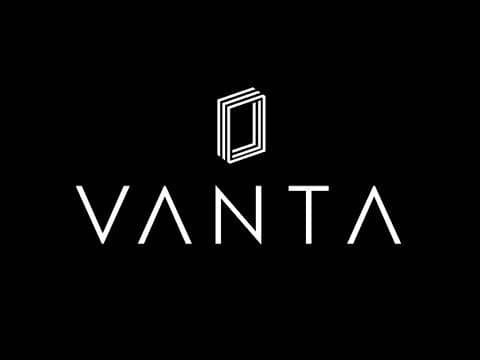 What is VANTA?
VANTA is a blockchain project that aims to build an intelligent network for real-time networking (zero time delay during data processing or network transmission), which enables individuals and companies to quickly develop services that can efficiently transmit and process real-time data, as well as commercialize the services at low cost without additional infrastructure. As a result, creative services will be provided and integrated within the VANTA ecosystem, and VANTA blockchain will be a practical blockchain that will greatly contribute to improving the daily lives of individuals and operations of enterprise businesses.
Using blockchain and crypto economics designed for real-time networking, VANTA is creating a system in which nodes participating in the network contribute to real-time data transmission and processing without relying on traditional centralized systems and networks as in existent. This system results in a low cost, functional blockchain based network. Anyone, regardless of existing platforms, can participate and use the network by using an API, an SDK, or modules to integrate with existing applications or platforms in use. VANTA, therefore, can easily expand the ecosystem through modules that integrate applications and platforms that require real-time networking.
Vanta is going to revolutionize data privacy, real time networking e.t.c by building its own ecosystem as a platform blockchain, bringing in varieties of real time networking applications and services. Vanta will also provide core modules (SDK or API) to make the platform independent to the Vanta Network;
and the Vanta network provides the following advantages:
Vanta makes it possible to develop and operate a scalable, stable and very highly secure real time networking services at a low cost.
You have the availability to stake your VNT Tokens as it is available at no cost. These reduces the operation cost as mentioned in NO 1. And as a platform users, you can use various high-quality services free or almost free of charge without worrying about privacy.
You can create Vanta account at any time and VANTA blockchain can be used by organizations such as businesses, and schools that want to build their own telecommunication network.
For your consultation, and development cases by an individual, group of companies e.t.c Vanta provides direct consultation.
The VANTA blockchain telecommunication network can be built quickly and cost-effectively without the need for a separate server orinfrastructure.
To conclude, i want to inform us that Vanta is a blockchain project dedicated to connecting with real businesses to grow our ecosystem. And Vanta's use case includes
Communication( delivery/shopping/car sharing/reservation related platform services that require communication between users)
Games & Telecommunication Infra
Internet of things & Streaming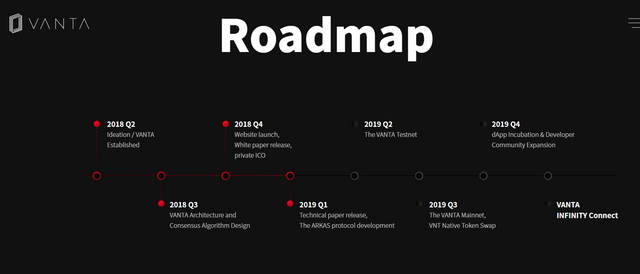 For more information about the Vanta Networking project, check any of the following links below:
Website: https://vanta.network/
Whitepaper: https://vanta.network/doc/VANTA_White_Paper.pdf
Bitcointalk ANN thread: https://bitcointalk.org/index.php?topic=5095100
Facebook: https://www.facebook.com/vantanetwork/
Twitter: https://twitter.com/vantanetwork
Telegram: https://t.me/vantanetwork
Author: Badbitch
Author Link: https://bitcointalk.org/index.php?action=profile;u=1863921