VendiCoins ICO
Vendio is a digital advertising platform designed with video in mind. This platform bridges the communication gap between a publisher's media, viewer interest and the advertiser by connecting relevant ads to the publisher's media being consumed by the viewer. The platform is built around smart contracts that are executed using Vendio tokens.
The Vendio Platform implements a proprietary tagging algorithm appended to a piece of video content at specific times during a specific video duration, selected by the publisher. These tags accurately describe the visual content being displayed during the specific period of time selected. The data contained within these tags is then shared with potential advertisers of the publisher's choice who select the best advertisement to match the specific content tagged by the publisher at the specifically selected timeframe. This type of advertisement becomes the most relevant targeted market ads for video advertising ever introduced to the industry. The advertisement is no longer haphazardly chosen or displayed at random times. Instead, it is selected specifically to match whatever is being viewed on-screen during the selected time.
The Vendio DEMOVendio is developing a platform to bringing its digital advertising services to a new level. The next stage in its development is the release of the platform which will allow advertisers and publishers to connect the most relevant advertisements and content for the most visceral viewer engagement. The Video Interactive Platform (VIP) will utilize its own tokens known as VendiCoins – VENDI, to feed all in-app and on-site transactional processes. The platform is expected to be ready for release in late 2018 with continued development into 2019 You are encouraged to test the platform demo, which is available for viewing by visiting: https://app.atomic.io/d/YEotkFpnGG6t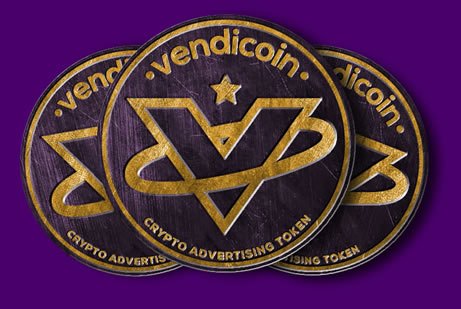 Vendio Token Sale OverviewVENDI token is ERC-20 Ethereum-based utility token which can be used in multiple ways inside Vendio Platform, such as:
Advertising placement fees
Means of payment for vendor's goods offered on their websites
In App purchases
Pay for all in App fees
All the prices on the platform will be determined in tokens at more favorable rates than in fiat currency and/or cryptocurrency.
Vendicoin token VENDI – is the core of all transactions made in the Video Interactive Platform (VIP). No payment or transaction can be conducted without VENDI, which is regulated by smart-contracts. The primary issue of VENDI tokens will be after the Token Sale.
Customers that would like to pay for services in fiat rather than Vendicoins pay 25% extra cost. Clients can do both – token and non-token system usage, but the use of VENDI tokens offers significant benefits like discounts.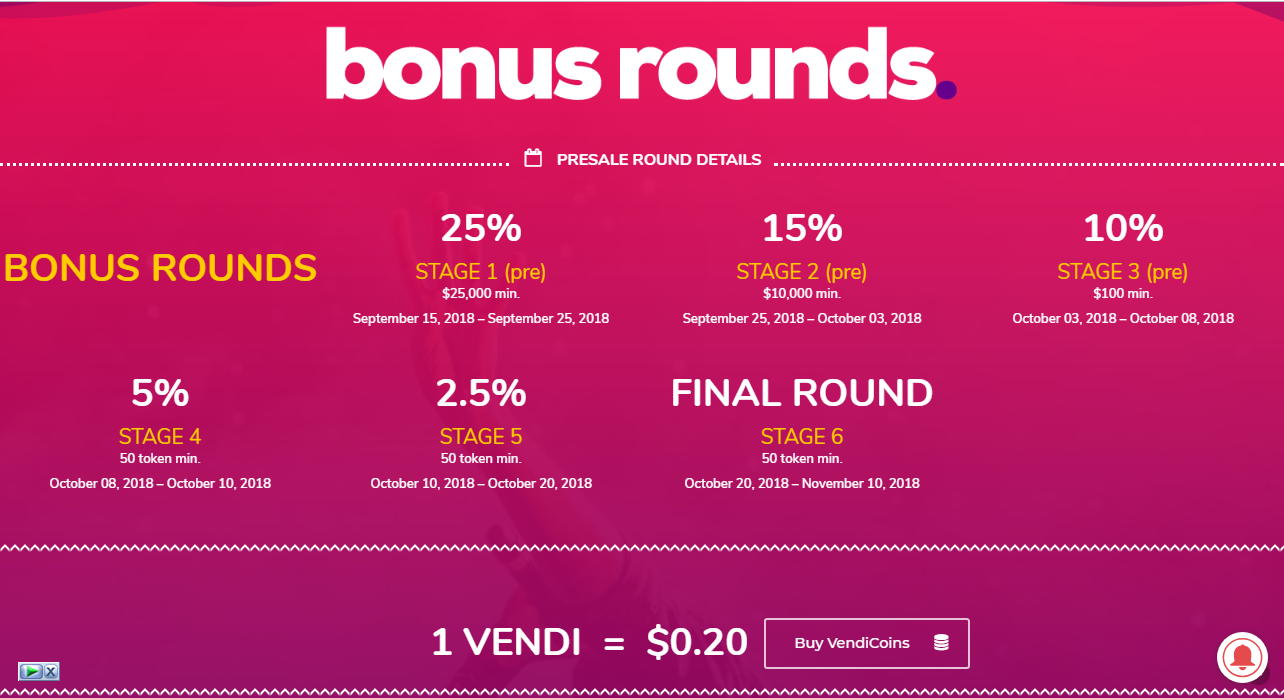 For more information, visit the below link:
Website: http://vendicoins.com/
BitcoinTalk Ann: https://bitcointalk.org/index.php?topic=2912833.0
Facebook: https://www.facebook.com/VendiCoins/
Twitter: https://twitter.com/VendiCoins

Youtube Channel: https://www.youtube.com/channel/UCV7d0wr0huw3GpZyeU-MP5A
Telegram: https://t.me/joinchat/HCl36RCLnr_4kmdOdRW-rg
Bitcointalk Profile: https://bitcointalk.org/index.php?action=profile;u=2252569