VEXANIUM: blockchain online marketing platform.
VEXANIUM is a decentralized marketing ecosystem. Utilizing blockchain technology, it builds an online marketplace that allows merchants to tokenize their rewards and promote their products efficiently. They use ATP 1.0 Standard Token on Achain (ACT) Blockchain. Vexanium is a platform with a voucher token concept that carries blockchain technology where vexanium will provide an effective way so that retailers can reach the target market easily. Retailers who have joined Vexanium can immediately create a voucher in the form of a new token by paying a number of VEX tokens which will be distributed by Vexanium to Vexa App users in accordance with the target market retailers.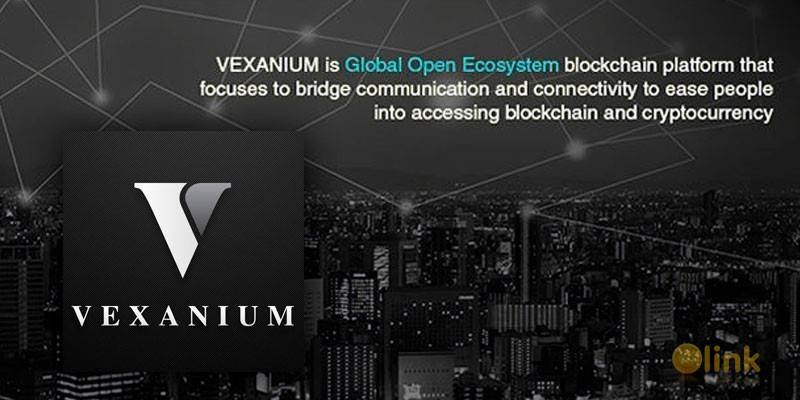 The VEXANIUM platform will be built on the Achain protocol to ensure stable operation. High speed 1,000 TPS (Transaction Per Second) and low transaction fee from Achain platform will enable VEXANIUM to be a successful application of blockchain technology. VEXANIUM platform is powered by blockchain technology to create as a marketing ecosystem for simplified trading whereby sellers can not only sell their product, but also very effectively advertise it. This platform will help people organize and plan a good list of their purchases, distribute and further spend their crypto currency accurately with the help of amazing blockchain technologies. Vexanium creates a symbolized award and voucher platform with two goals: to connect the chain with a binding to on-chain for retailers and consumers, and also to serve those who already along the chain.
OBJECTIVES
Vexanium platform introduce the era of blockchain to sellers and buyers with their decentralized nature and liquidity. Vexanium is here to revolutionize the promotional industry of both vouchers and coupons by utilizing a truly decentralized blockchain technology. Vexanium can be likened to such a powerful marketing that coordinate traders and buyers in a transparent, secure and secure digital system.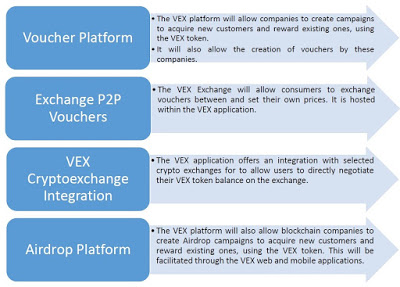 COMPONENTS
The four components of the Vexanium platform are: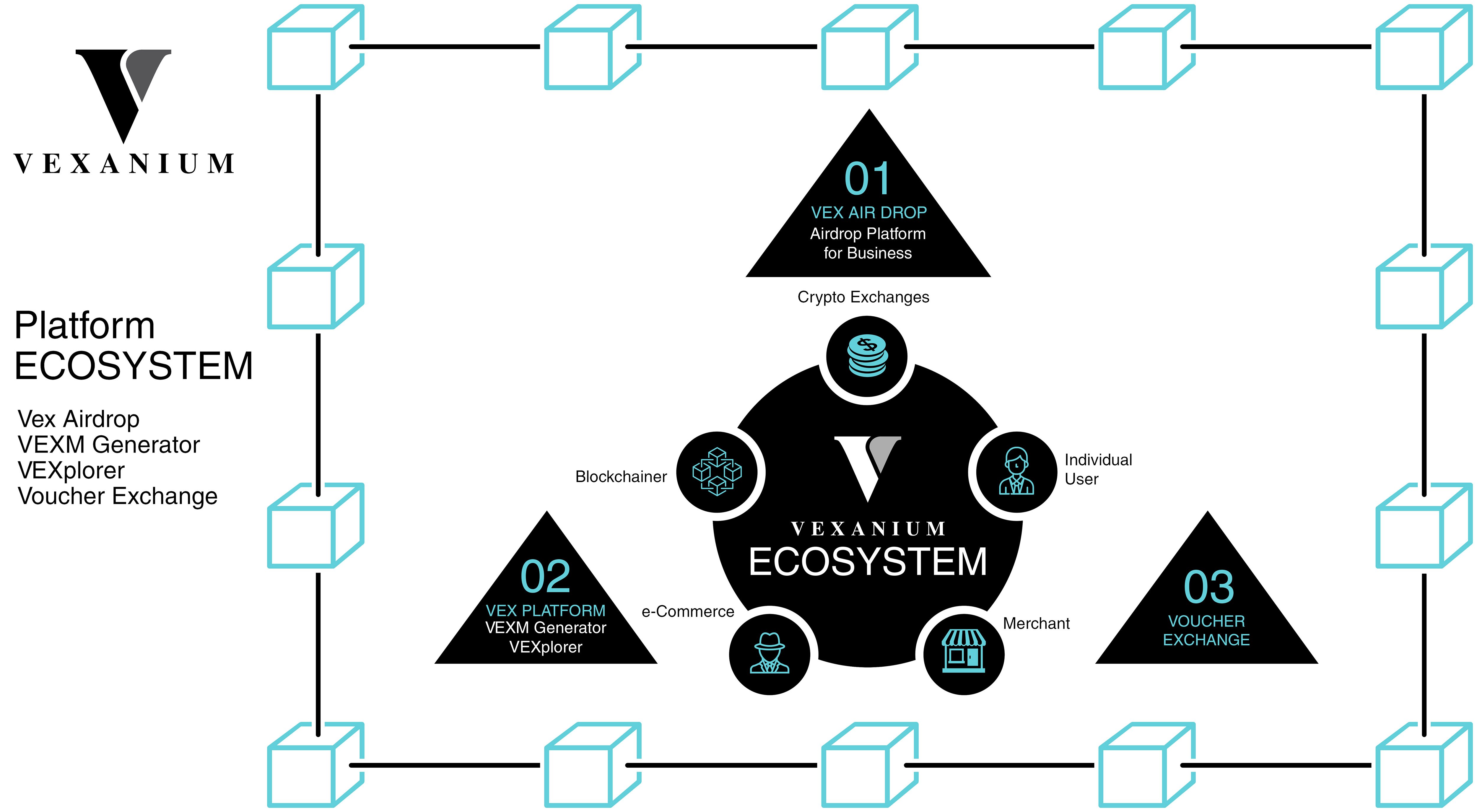 1. Voucher platform:
The VEX platform will allow enterprises (offline, online and on-chain) to create campaigns to acquire new customers and reward existing ones, use token VEX. This will also allow the creation of vouchers by the enterprises which consumers can purchase using the VEX token. This will be facilitated by web applications and mobile applications VEX.
2. Exchange of P2P vouchers:
Exchange VEX will allow consumers to trade vouchers among themselves and set their own prices. It's located in the VEX application.
3. Integration of VEX Crypto exchange:
The VEX application includes integration with selected crypto-exchange devices in order so that users can directly trade their balance of the VEX token on the exchange.
4. Airdrop platform
The VEX platform will also allow companies of blockchain to create Airdrop campaigns to acquire new customers and reward existing ones, use token VEX. This will contribute to the web application and mobile applications VEX.
HOW DOES IT WORK?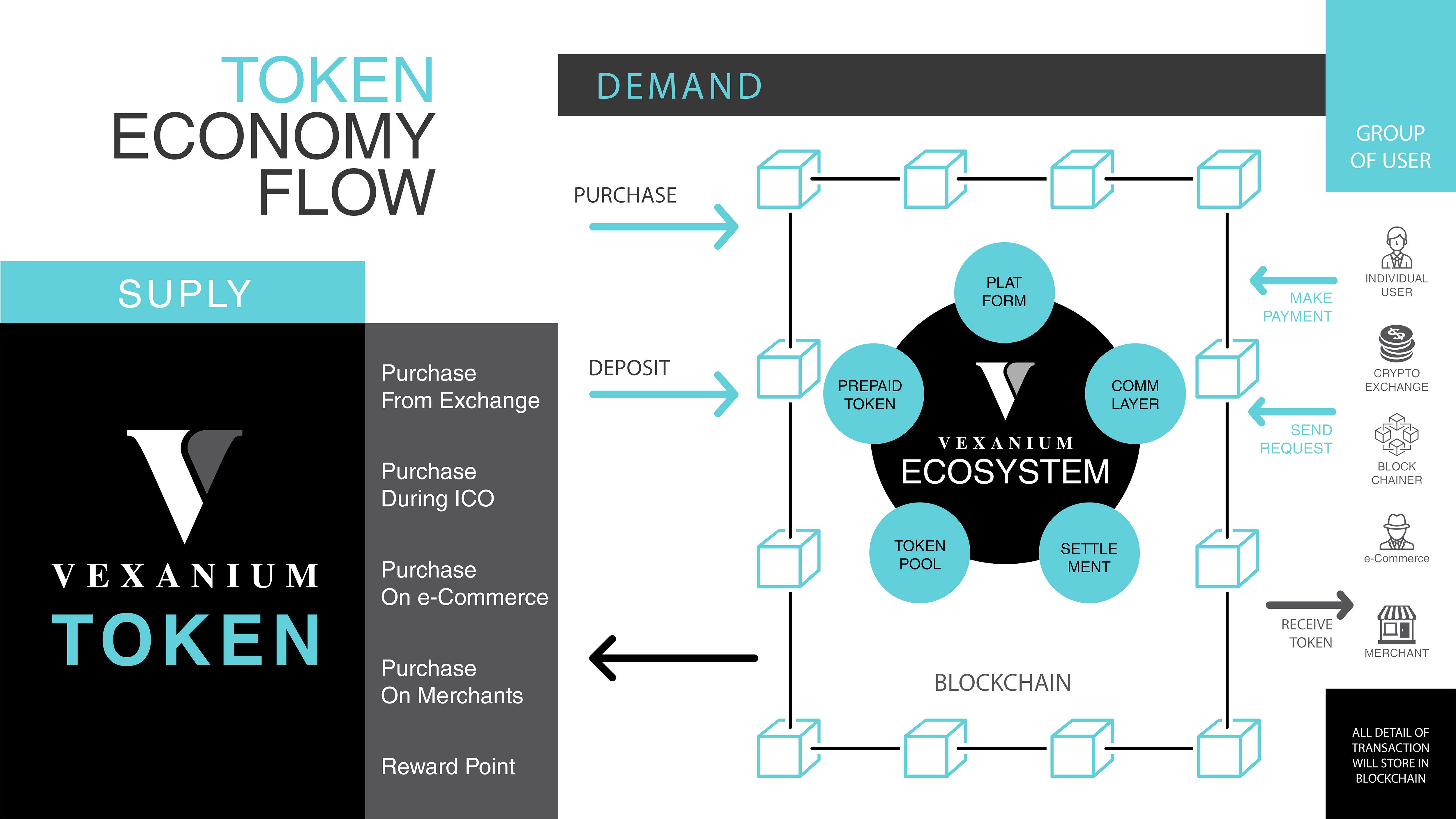 FEATURES OF VEXANIUM ECOSYSTEM
– VEXM Generator : Enables merchants to create their own tokenized vouchers (VEXM) easily by using VEXM Generator. VEXM is a smart contract based token standard, which has a similar function to ATP in Achain or ERC20 in Ethereum.
– VEXplorer : A blockchain browser allowing users to perform searches, API and analysis of the VEXANIUM blockchain. Each transaction, each block generated and the smart contracts that had already been entered into will be shown at real time in VEXplorer.
– VEXchange : A crypto-crypto exchange platform for trading VEX tokens and all VEXM tokens. Vex is the short form of Voucher Exchange that act as a platform to trade un-used voucher to another voucher through vexanium. This will solve the problem of unused voucher or coupon.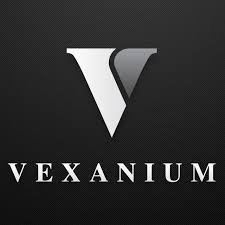 TOKEN SPECIFICATION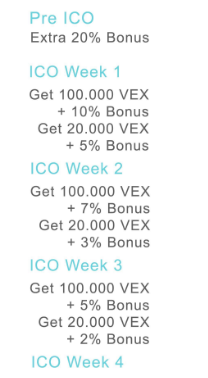 Token symbol: VEX
Platform: Achain
TypeATP: 1.0
Price in ICO: 1 ETH = 20.000 VEX
Tokens supply: 400,000,000
Pre-ICO: Bonus 15%
ICO Week 1: Bonus 5%
Pre-sale and Crowdsale Stages
Pre-sale
• Stage 1 (Indonesia Only)
March 31 3:00 pm -1 April 22:00 pm 2018
For Presale Minimum Contributions are 5 Eth or equivalent
• Stage 2 (International Market)
April 9 – April 16, 2018
Crowdsale
• Stage 1
May 9 – May 15, 2018
• Phase 2
May 18 – May 25, 2018.
TOKEN ALLOCATION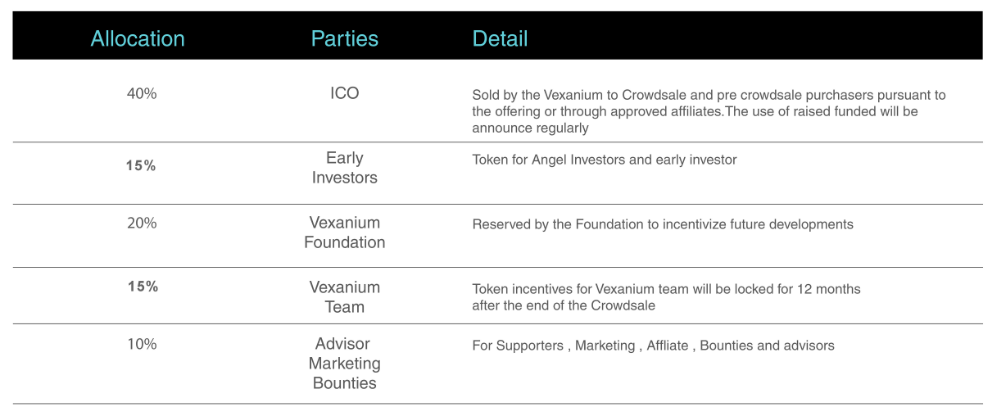 • Token Sales: 40%
• Early Investors and Advisors: 15%
• Vexanium Foundation: 20%
• Vexanium Team: 15%
• User Incentive: 10%
BUDGET ALLOCATION
– Research and Development: 30%
– Offline O2O and Marketing: 50%
– Operations: 10%
– Others: 10%
MEET THE TEAM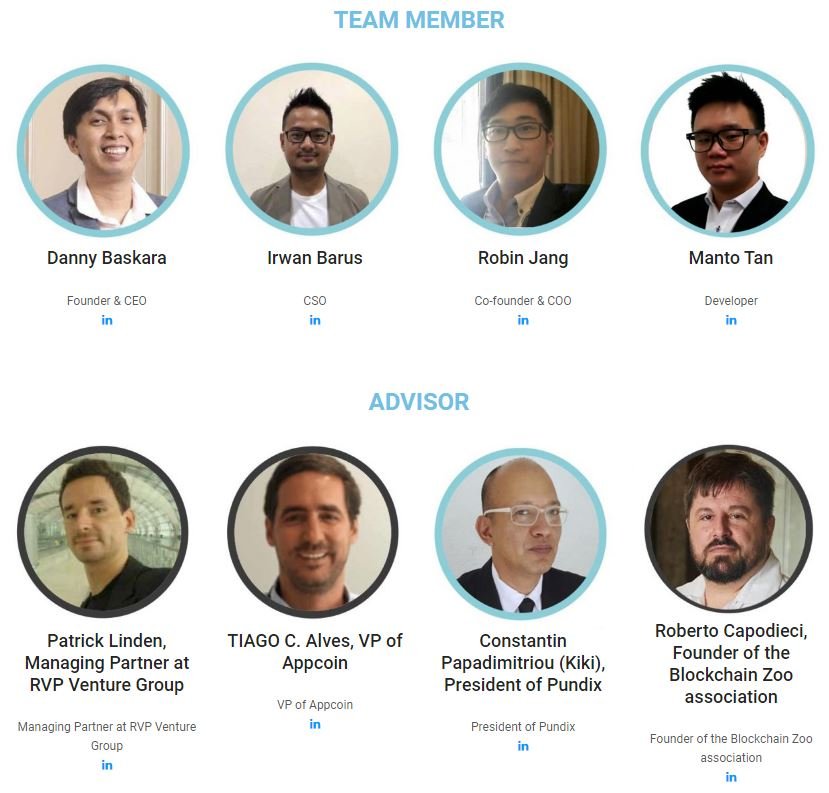 ROADMAP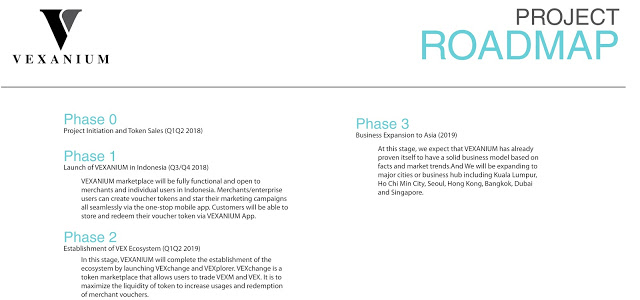 For more details:
Vexanium Token Sale: https://token.vexanium.com
Facebook: https://facebook.com/vexanium
Twitter: https://twitter.com/vexanium
Telegram: https://t.me/vexaniumcom
Linkedin : https://www.linkedin.com/company/vexanium/
Published by: Harleyberry
Bitcointalk profile link: https://bitcointalk.org/index.php?action=profile;u=1620264
Eth Address: 0x2F646B6A6085d34B0Efc88C1b0DCaa8B3af2E53C