VICoin : Mass cryptocurrency based on the alternative virtual economy development

           VIRTONOMICS global multiuser business simulator creates its proprietary cryptocurrency, VICoin (VIC), V and an ecosystem for earning the cryptocurrency in an online economic game emulating the formation and development of an alternative global virtual economy. The cryptocurrency is gained during the game in a realistic business simulation where users build and expand their virtual companies, trade and compete with each other, and develop the business ecosystem in the virtual economic environment. The resources and tools for generation and digging of the "fuel" are special game entities purchased for VIC tokens (such as virtual mines extracting natural resources, virtual mining farms, virtual power plants etc). The volumes of "fuel" production for Virts cryptocurrency depend on the success and competitive position of a player's virtual business, and on the quality and amount of mining assets owned by the user. The user can convert each 100 Virts earned in the economic simulator into one VICoin (VIC) and spin it off the game to the outer market.
 PROBLEM TO BE SOLVED
Mining as a way of cryptocurrency earning is still very much the preserve of advanced technology geeks. Today, by far the overwhelming majority of people lacking specialized knowledge in both blockchain technologies and cryptocurrency economy is barred from the mining market. The big volume of fairly specific expertise required for understanding blockchain technologies along with the nature of the cryptocurrency market and the ways of gaining from it sets insuperable intellectual and technological obstacles preventing the cryptocurrency from turning to a truly mass instrument based on activities understood by and familiar to that overwhelming majority of people.
SOLUTION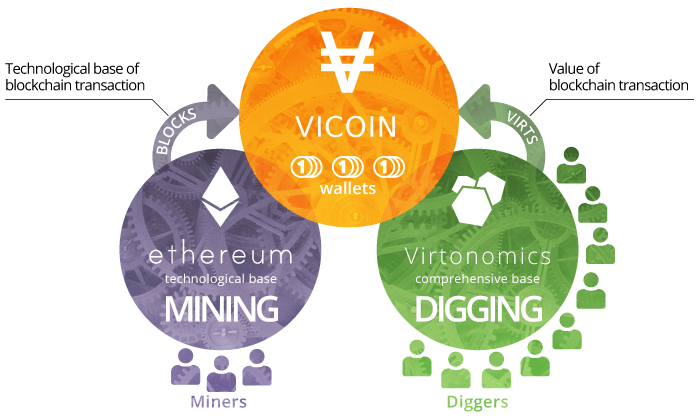 Ways to EARN VICoin :

You are the person who decides on the management of your virtual company and digging units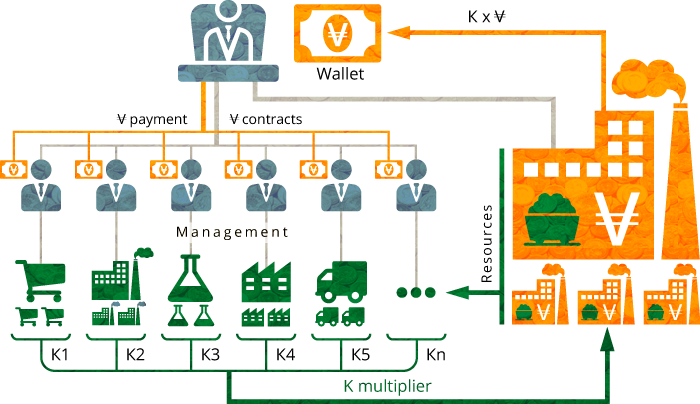 Solution
    The above mentioned problems will be solved by way of Virtonomics by dividing the final creation process into two fundamentally different processes: First, mining as a process of generation cryptographic block technology is too complicated for most people to understand; and secondly, digging into meaningful and understandable activities by the general public, forming the foundation for generating tokens and giving them to people in accordance with the results of its operations.
The essence of the concept and platform Virtonomic $ can be summed up by the simple formula below:
CRYPTOCURRENCY = BLOCK MINING + RESULT OF ACTIVITIES BENEFITS REQUIRED, INCLUDING BY AND ARE IN LARGE QUANTITY OF PERSON.
Ecosystems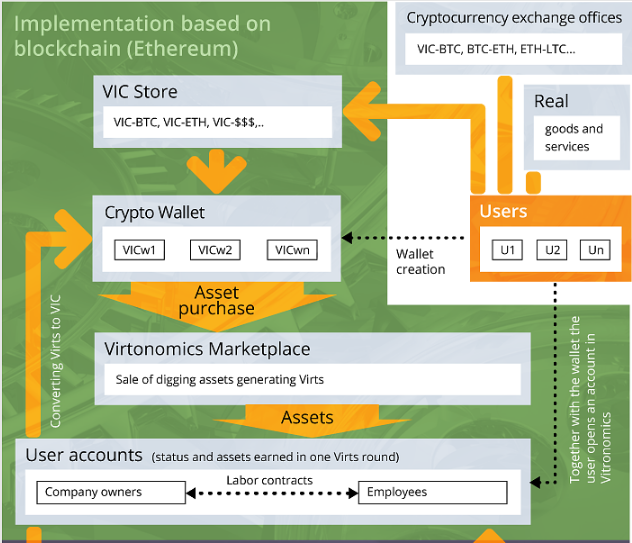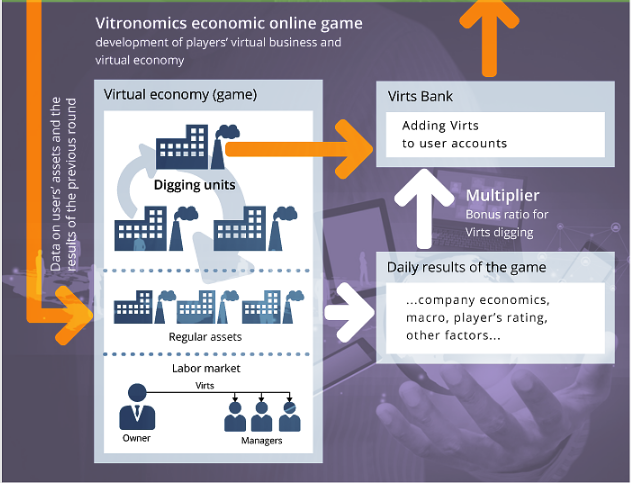 Allocation of Token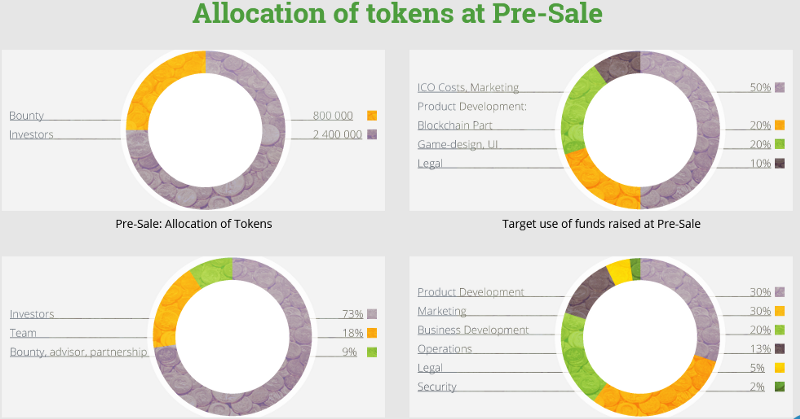 ViCoin (VIC) is a virtonomic application token due to an attractive contract from Ethereal etiquette. ViCoin can be obtained in economic diversion, available for use outside of the vital ecosytem. There are three (3) kinds of monetary forms in a virtonomic ecosytem that combine intra-entertainment money, extraordinary diversion awards (virts) and digital currency tokens (Vicoin
Vicoin sorts the ICO starting on December 7, 2017 and closed on March 7, 2018, utilizing blockchain innovation due to the benefits of blockchain. As indicated by specialists, blockchain reduces costs, realizes confidence in ecosytem and has no focus control. Any blockchain activity can be seen in people in general, making it easy. Vicoin is a nice TOKEN ERC20 for mileage. The cost of I Vic to ETH is 0.8 $
Total token supply: 40,000,000 VIC Tokens
Token type: Coin.
Token Distribution: The distribution of VICoin tokens is outlined in such a way that 73% will be sent to investors at various pre-sales and ICO stages, 18% reserved for found team members with the remaining 9% booked for social media advocates, advisors and partners who become the first new crypto adopters
ICO Sales Stage: Presale
Token Price: 1 USD = 2.5 VIC
Roadmap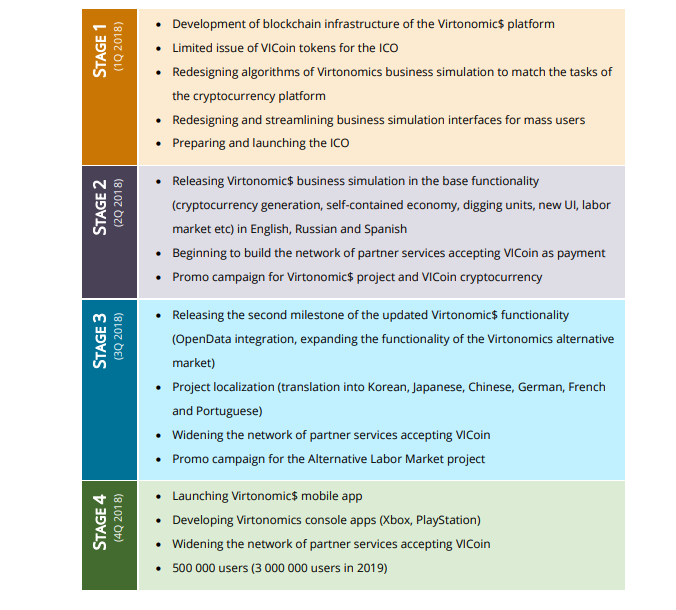 Meet Team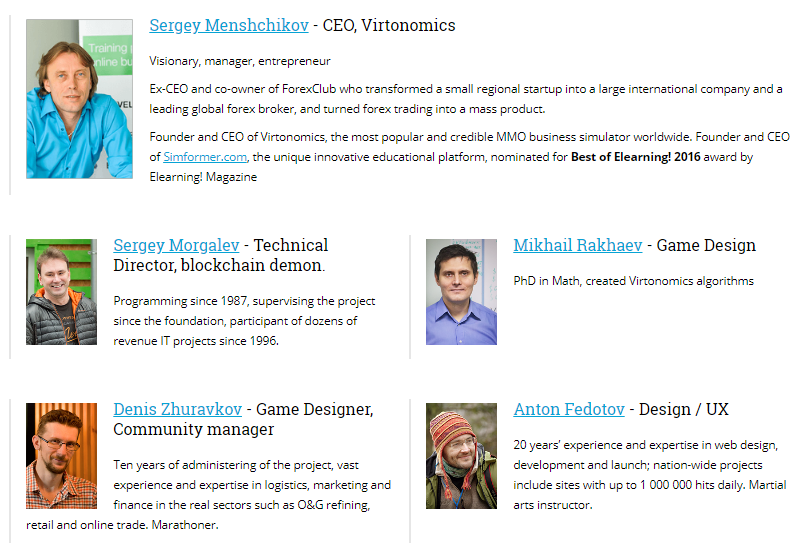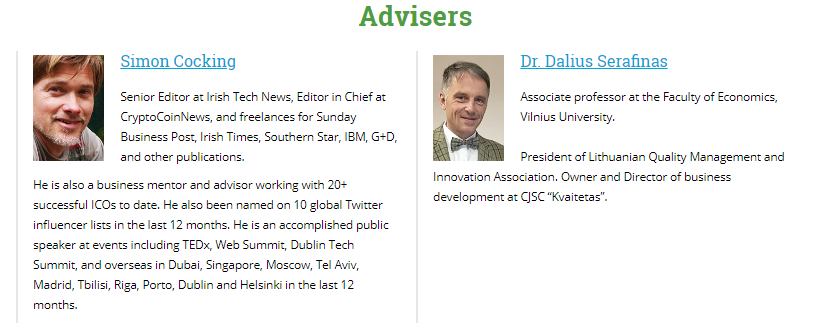 WEBSITE | FACEBOOK | TWITTER | VK | TELEGRAM | BITCOINTALK |REDDIT | KERTAS PUTIH
My BitcoinTalk Profile: https://bitcointalk.org/index.php?action=profile;u=1075518
 Address: 0x88A7F22E3170cC2fE934B7087f9944ff410e3bfc