Vidy – is the first decentralized video ad distributor that embeds video ads behind the text of web pages via an NLP consensus-layer. Vidy aspires to bring the 600 million people using ad blockers back into the market. We will accomplish this by decentralizing a new form of innovative and judicious video advertising.
WHY WE CREATED VIDY?
$ 16B Of funds lost each year stolen from advertising fraud.
$ 23 The cost of user data from unwanted ads each month.
44% Of all the ads that interact with humans, the rest are all bots.
21% Daily battery draining from unwanted ads
0.02% From banner ads tapped per 1000 impressions.
4.9% Interstitial ads that hijack your entire screen are tapped.
66% Of all ad fraud comes from videos, but videos account for only 44% of all ads.
$ 50b Of annual anticipated ad fraud losses for the next 10 years.
30% From advertisers demanding more real estate video ads.
VIDY ECOSYSTEM
VidyCoin (VIDY) derives its utility in 3 main ways. You earn VIDY every time you hold down on an ad, you use VIDY to make purchases in one tap on ads, and VIDY is required to stake as fuel for all ad campaigns on the platform .
Publisher / Advertiser Dashboard
Publishers and advertisers get access to a dashboard where they can manage their campaigns and upload their video ads. They can customize direct campaigns, view statistics on individual campaigns and individual video ad performance, and view analytics on users and publishers to evaluate how their performance and copy and creative replications match it.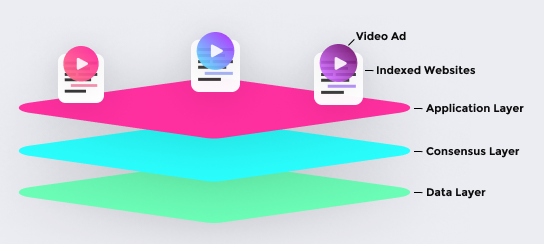 Video Ads
Hyper-relevant small circular video that appears while pressing Vidylinks.
Application layer
The app layer is a video ad distributor facing consumers across the web, packaged in an SDK that can be installed just by a tap by any publisher,
Indexed Websites
Vidy indexes hundreds of millions of pages and parses natural language on the screen to match the NLP Protocol. This becomes the total inventory available for ad placement in a live ad campaign.
NLP Protocol
The Vidy ad placement mechanism is a proprietary open-source NLP protocol that automatically places video ads on a large scale to highly relevant text from millions of publisher pages.
Layer of Agreement
The consensus layer accepts user data along with ad performance information from the data layer and processes it as input in the script of the placement it is running. This is done concurrently by decrypting the submitted smart contract for the user's target data application.
Data Layer
The data layer is the foundation of the Vidy Ads distribution platform, simultaneously communicating with the application consensus layer, and transparently keeping all of the data entered in Vidy's ledger changed. The data layer stores records of all embed placements, hold time, VidyCoin payments, Stunning VidyCoin balances, and all VidyCoin transactions through a one-click purchase capital on the application layer.

HOLD TO GET VIDYCOIN
For the first time, when you see Vidylink and hold to watch that vidy ad, you make money. Vidy gives you compensation with VidyCoin (VIDY) for every second you hold. The longer you hold, the more you earn. You can even make purchases on those videos using VidyCoin with just one tap.

See your VidyCoin balance grow in realtime as you hold down

Swipe up to purchase products with VidyCoin in one tap
WHY SHOULD I EVEN CLICK ON VIDY LINK ?
When you will see a Vidylink and hold down to watch that vidy ad, you will earn VidyCoin (tradable to btc) for each second that you hold down. The longer you hold, the more you earn. In any time you will be able to purchase that item by 1 tap by VidyCoin.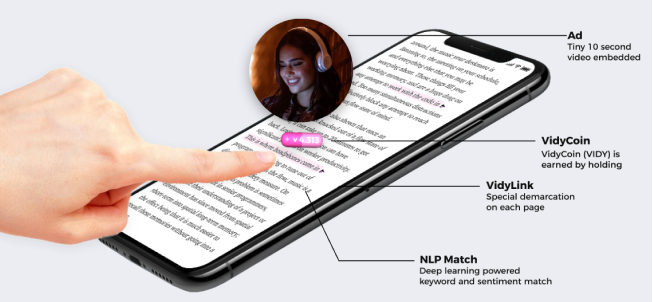 Vidy will be loved and used by huge companies to advertise their product. Why?
Over 600 mil devices use adbloker – vidy will make them came back to business
Adds will be shown only to users that want to see them and only to users that are interrested in product that they are about
Only 44% ads are interacted with by humans. Rest are with bots
All of those makes Vidy very interresting ICO that is based on real world need.
Conclusions
Is this company a good investment for you? If you believe in the power of artificial intelligence, yes. The developers of VidyCoin are confident that they will be able to achieve some success in this segment. AI is likely to improve a lot in the future, as well as the cost of this company and its tokens.
VidyCoin can be a good long-term investment for you, because it is likely that this company will offer you a good return on investment, but in the future. If you have enough patience, it would be nice to invest in this company.
Here are the reviews I present to you all in finding information and knowing the VidyCoin project currently being run by their team, if there is any lack of explaining this article, do not worry, I have set up a link for you to get accurate information. information and of course you will be able to speak directly with their founder or team, at the link.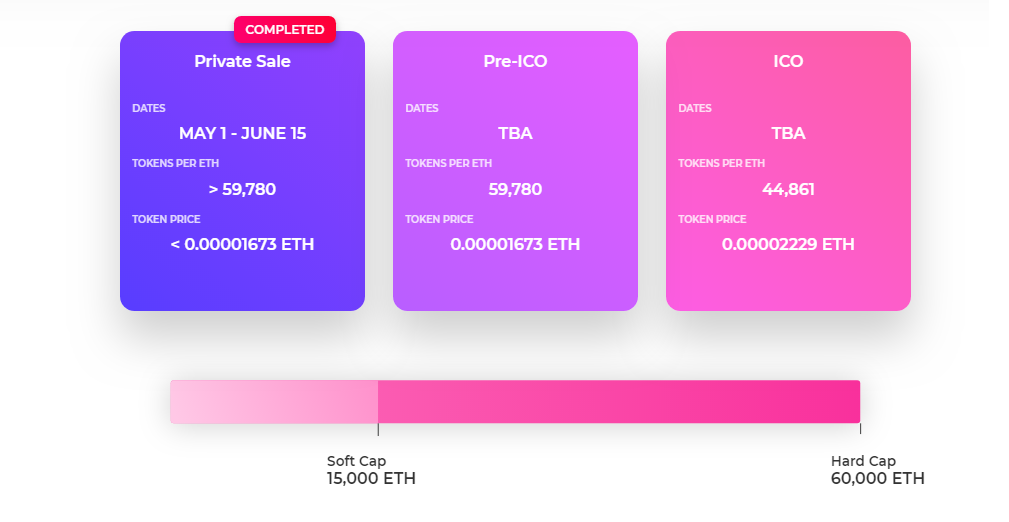 VIDY DISTRIBUTION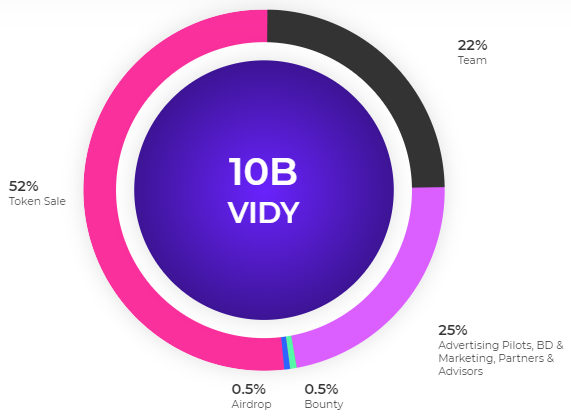 25% Advertising Pilots, BD & Marketing, Partners & Advisors
22% Team
0,5% Bounty
0,5% Airdrop
USE OF PROCEEDS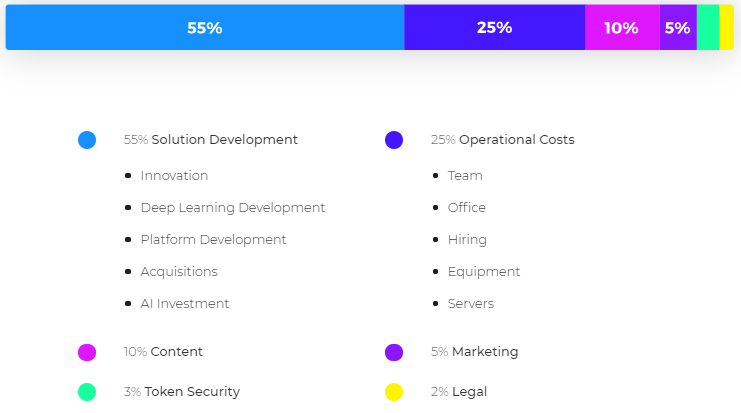 55% Solution Development
 Innovation
 Deep Learning Development
 Platform Development
 Acquisitions

 AI Investment
25% Operational Costs
 Team
 Office
 Hiring
 Equipment
 Servers
10% Content
3% Token Security
5% Marketing
2% Legal
ADVERTISING TIERS
Every brand that wants to advertise on Vidy's embed layer must stake VidyCoin in order to use the platform. There are 4 tiers of different features, based on how much VIDY an advertiser stakes.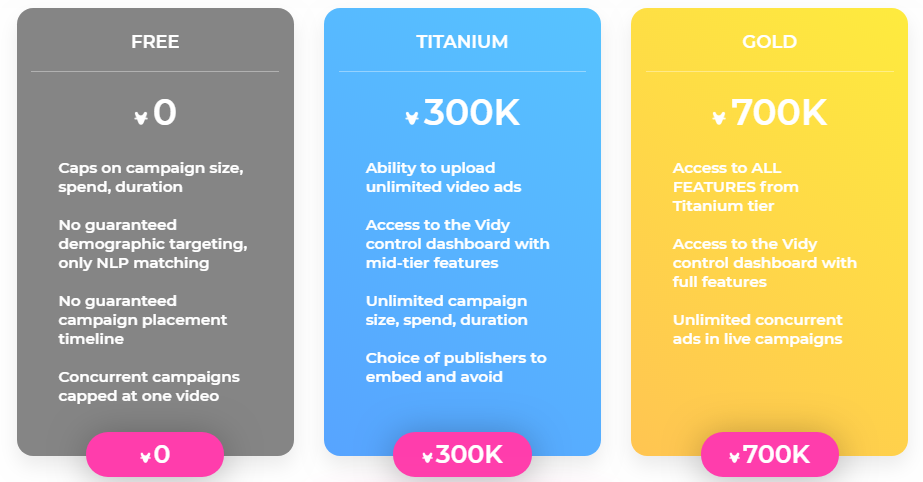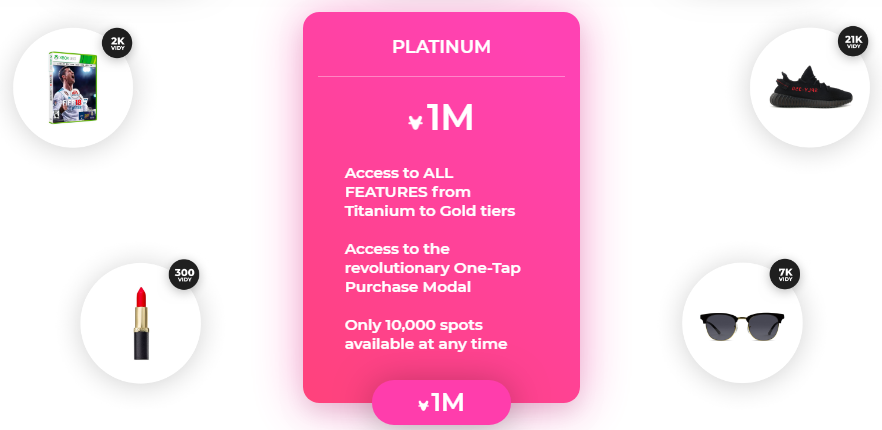 ROAD MAP

TIM VIDY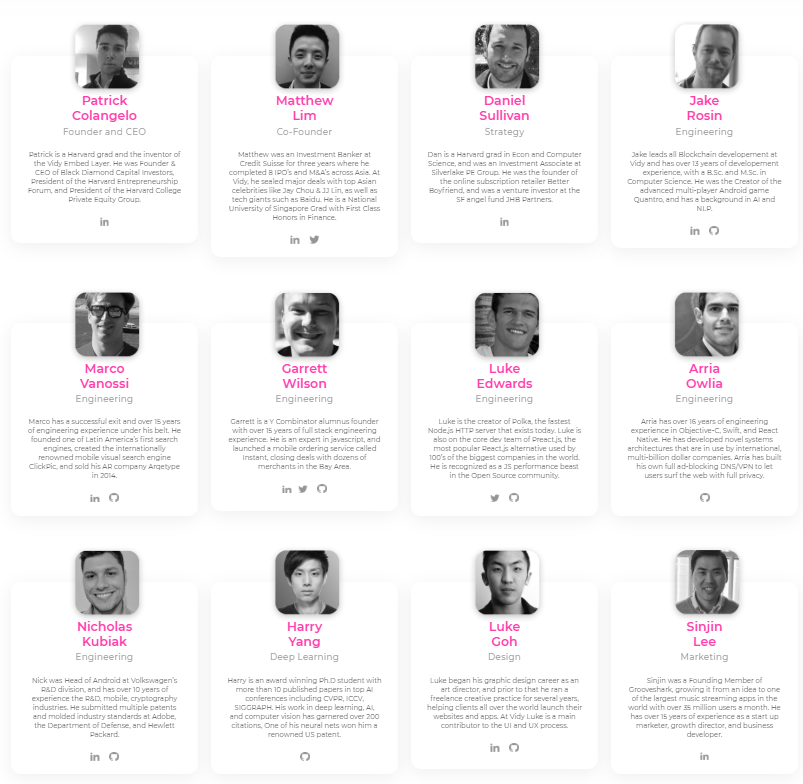 THE VIDY ADVISORS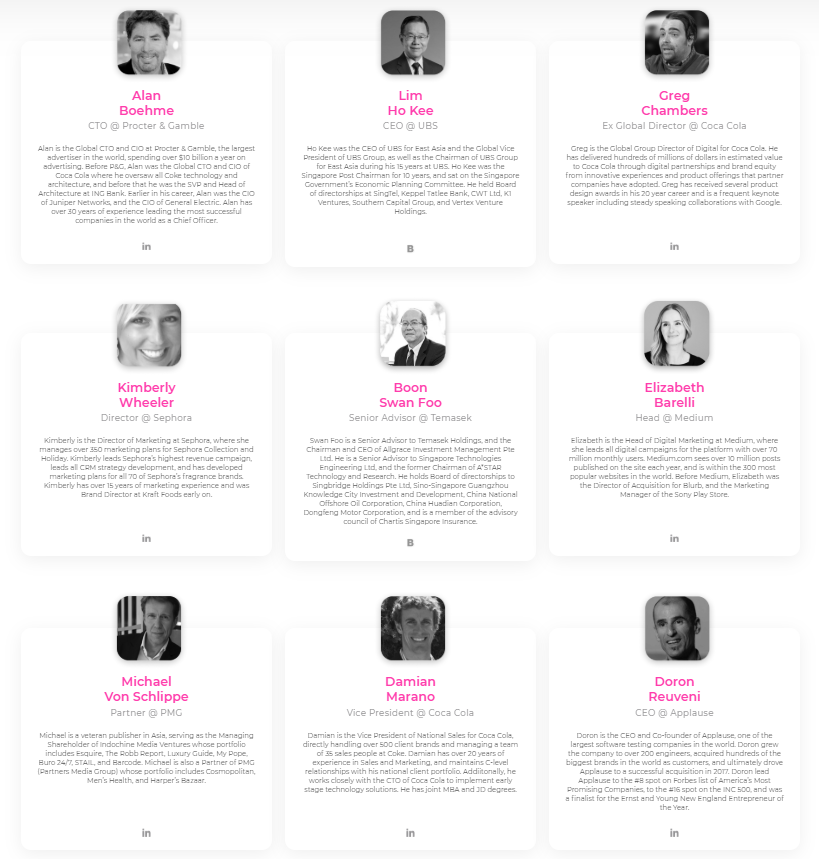 THE VIDY PARTNERS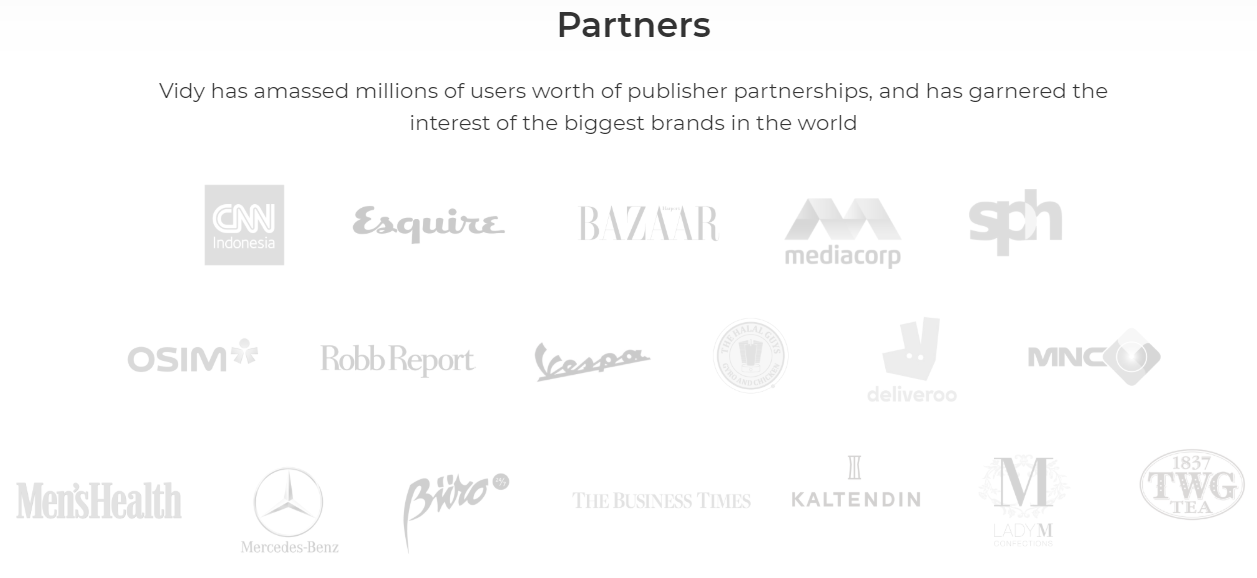 CONCLUSION
Vidy will use a decentralized currency called 'VidyCoin' (VIDY).

This will serve as an exchange tool for everyone who uses the vidy platform.

This will be a revolution for ad publishers and advertisers.
btc name Sriningsih22
btc link profile https://bitcointalk.org/index.php?action=profile;u=2303929