Hello dear followers, it's always a pleasure to see you here again. I will like to introduce a very promising and good project to you. It is no doubt that the project is going to develop fast as it caters for the need of every man or woman living under the sun…..Housing is one of the basic need of life with the introduction of VIVA Network, acquiring this becomes as easy as 1, 2, 3,
I'm going to provide the summary of the project below and asked that we all give our support to it as it makes life easy for all and sundry.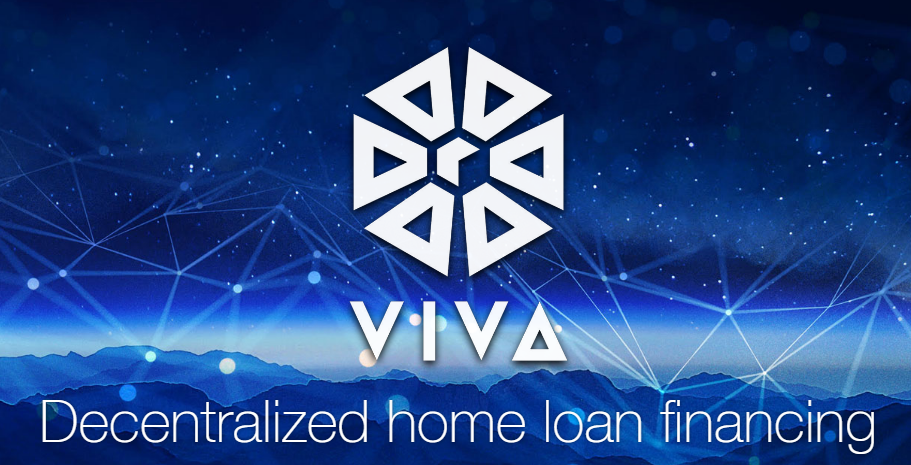 VIVA represent the trans-formative financial technology that introduces large-scale decentralization of mortgage financing to every interested person across the globe. The Viva platform makes use of smart contracts for its crowd fund home loan, connecting borrowers and direct investors in a decentralized and safe ecosystem. By employing ultra-secure blockchain transactions, Viva cuts off the middlemen, thereby having a more lucrative and efficient lending process for all and sundry.
Also, by allowing the free market to dictate the interest rate as opposed to traditional financial systems – we can rest assured that we will all experience fairness and transparency in the price of the mortgage. Here is the way to achieving equality of geographical wealth.
HOW IT WORKS



Exchange-Done via Viva FMS app
As soon as the mortgage has completed the crowdfunding using the Fractionalized Mortgage Shares, it will immediately then be available for sale on the independent Viva FMS Application Exchange located on Viva Network Peron. If you are familiar with online cryptocurrency exchange, this won't be much different from that. FMS will trade just like any revised earnings guarantee. Investors will be enabled to use the platform to buy or bid and sell FMS investment.

APPLICATION FEATURES:
-data analytics tools.
graphs
-risk rating
-risk duration
-IRR etc.
-portfolio recommendations and
automation
all available to an average investor.

Token Generation Event Details
Hard Cap Token Generation: 3,000,000,000 VIVA tokens
 Pre-Sales

Hard-cap ETH: 6.870 ETH
 Pre-Sales 1

Bonus tokens: 40%
ETH lift hard-cap: 500 ETH
 Pre-Sales 2

Bonus tokens: 35%
ETH raised hard-cap: 2,570 ETH
 Pre-Sales 3

Bonus tokens: 30%
ETH Hard-cap : 6,870 ETH
Distribution Token
Total number of tokens: 4 billion VIVA
 75% - Token Generation Event
 7.5% - Team Allocation
 3.75% - Advisory Allocation
 10% - Fund Reserve Allocation
 3.75% - Allocation of Marketing Contribution, Bounty, and Private

FOR MORE INFORMATION, CONNECT WITH THE COMPANY VIA THESE OFFICIAL LINKS;
WEBSITE | WHITEPAPER | TELEGRAM |
A review done by
HOBISH