VIVA NETWORK-A more convinient way to buy a home
Hello friends, I am Olagoke Gbade. Just as my usual practice of bringing great and valuable information to your way, today's own will not be less as I have decided to give  you information about this financial technology company called "VIVA." Please seat back and relax your nerves as you read through. Also, I encourage you not to just read but as well take important step by be a part of this great innovation.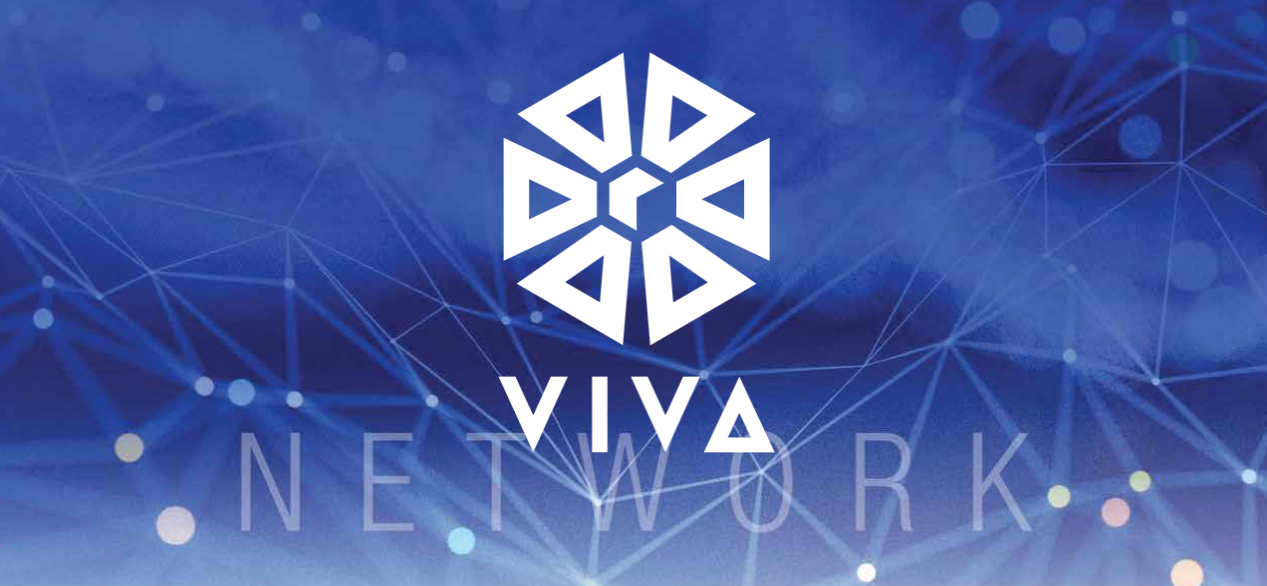 Introduction: Over the years, we have come to realize that many people out there have great desire to invest or own at least own a good real estate but the limitation has always been the fact that of raising the money to finance the desire or having to depend on intermediaries such as banks and other financial middlemen to get a mortgage loan.
But with the introduction of VIVA Network, this long time limitation experienced by many will be a thing of old.
So, what is VIVA Network? Viva is an innovative financial technology company that presents substantial scale decentralized home loan financing to all and sundry using blockchain-secured cloud platform. The ecosystem connects anyone that want/need a mortgage with investors globally, blockchain-secured cloud platform.
Location won't be a barrier as the investors can crowdfund mortgages of home buyers from anywhere around the world via the smart contract.
HOW DOES IT WORK?

The most interesting thing about VIVA is that it eliminates the middlemen or intermediaries with their exorbitant interest rate and allows the free market to determine the rate of interest on a borrower's mortgage thereby bringing about a loaning procedure that is more quicker, profitable, simpler and effective for all parties involved.
This is the high time to do away with the ancient, traditional and ineffective financing system and embrace the revolution introduced by VIVA Network.
It is no doubt that this is unprecedented and is going to be successful and really disrupt the mortgage industry.
Check the token information below and Get involved.
TOKEN INFORMATION
Viva Tokens : 3,000,000,000
Start Date: April 1st, 2018
End Date: April, 10th 2018
Token Bonus: 40%
Round Cap : 25,000,000
Viva Tokens: 500 ETH
1 ETH= 50000 Viva
Event Details Generation Token
=> Hard Cap Generation Token Generation: 3,000,000,000 VIVA tokens
Pre-Sales
=> Hard-cap ETH: 6.870 ETH
Pre-Sales Round 1
=> Bonus Token: 40%
=> ETH lift hard-cap: 500 ETH
Pre-Sales Round 2
=> Bonus Token: 35%
=> ETH lifted hard-cap: 2,570 ETH
Pre-Sales Round 3
=> Token bonus: 30%
=> ETH lifted hard-cap: 6.870 ETH
Token Distribution
The total number of tokens that ever existed was 4 billion VIVA
75% – Event Token Generation Distribution
7.5% – Team Allocation
3.75% – Allocation Advisor
10% – Fund Reserve Allocation
3.75% – Allocation of Marketing Contribution, Bounty, and Private
Roadmap
May 2016 – Inception of original idea.
June 2017 – Exploration of the blockchain ecosystem to identify appropriate core technologies.
July 2017 – Planning of high-end service-oriented architecture of Viva Platform.
August 2017 – Exploration and feasibility analysis data.
Nov 2017 – Developing Value Assessment Algorithm 1.0.
Q1 & Q2 – 2018 – Launch of Generation Token Events and MVP development. Start a large-scale marketing campaign.
Q3 – 2018 – Develop Real Value 2.0 Application. Get legal and regulatory licenses.
Q4 – 2018 – Launches the Real Value 2.0 application. Finalization of exclusive ML algorithms.
Q1 – 2019 – Begin the gradual launch of the Viva Network Platform.
Q2 – 2019 – Launch Viva Network Platform and successful first home loanfundund with Viva mortgage financing system.
Dear reader, if you desire more information on this, kindly follow any of this links:
Authored by: Olagoke Gbade