VIVA NETWORK – CROWDFUND HOMES & INVEST IN MORTGAGES GLOBALLY
Viva Network – is a decentralized ecosystem that connects mortgage borrowers with global investors within a borderless, blockchain-secured cloud platform. Viva's innovative technology uses Ethereum smart contracts to underwrite and securitize private home loans into Fractionalized Mortgage Shares (FMS) which can easily be bought and sold on the Viva FMS Exchange (a Secondary Market Exchange) application. Using Fractionalized Mortgage Shares, Viva allows investors to crowdfund mortgages of home buyers from anywhere in the world, making the process quicker and easier for homebuyers. With the ability to efficiently access the free market, both parties will now be able to capitalize on international interest rate arbitrage and obtain lower interest rate mortgages and higher returns on investments.
Viva this will all take place seamlessly on the Viva Platform, an application providing access to exclusive, innovative and first-to-market network applications designed toimprove and revolutionize the mortgage financing process. vivanetwork.org platform will consist of applications that will be continually evolving, improving and updating to cater to end user's needs and preferences over time. Viva uses a proprietary, smart contract powered, crowdlending technology that will enable homebuyers to obtain fiat-currency home loans.Borderless & decentralized home loan financing will eliminate the need to rely on middlemen like banks and other financial intermediaries.
Viva creates a free market in the mortgage industry – reducing inefficiencies and allowing more affordable homeownership.For the first time, Viva will allow accredited private investors to own highly profitable, asset-backed Fractionalized Mortgage Shares (FMS).Also featuring innovative applications, designed to improve the current & outdated Property Appraisal and Credit Scoring processes.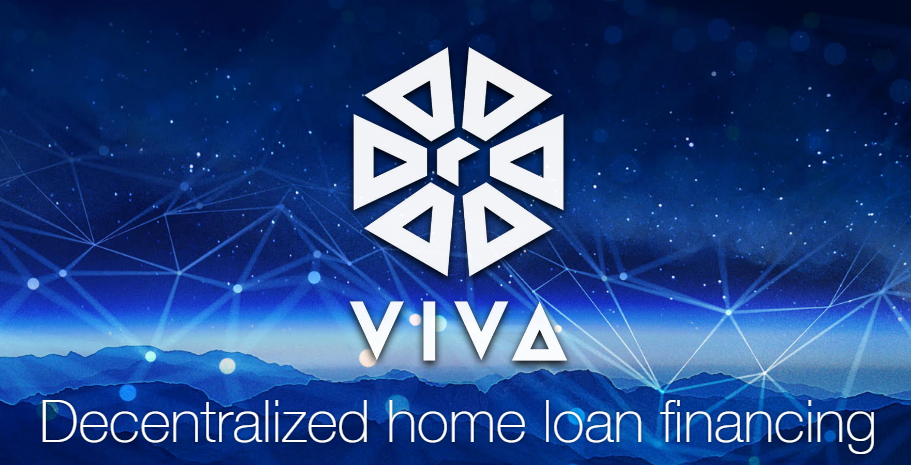 HOW TO WORKS ?
The platform is operated by unlimited and decentralized finance companies for home loans that have been developed to eliminate the need to rely on intermediaries such as financial institutions and banks as well as financial intermediaries.
Viva will be used to create new markets in the lending / mortgage industry. The goal is to reduce the inefficiency of the industry while making it more affordable to buy a home.
This is a fist time, Viva allows private investors who are accredited to buy high-value FMS assets (Fractionalized Mortgage Shares). It also helps to innovate applications that have been designed to improve the current state and traditional credit assessment and assessment procedures, often outdated.
Viva is here to be part of the mortgage financing revolution finally here. You can contribute now on the company website. There are many different documents available for the platform, such as: whitepaper, token creation event, terms & conditions, privacy policy, and crowdlending code preview.
Innovation is Viva's key, the financial technology used on this system is deliberately used to bring a larger decentralized mortgage to the people of the world. The platform initiated smart contracts for the use of home loan financing through crowdsales. And then connect investors with p2p borrowers on a decentralized and unreliable technology platform. Utilizing unparalleled security blockchain is the key to great deals. And by cutting intermediaries like Viva, the lending process becomes more profitable than ever.
The company allows the free market to choose mortgage lending rates for borrowers. The need to own banks or other financial services intermediaries is eliminated through the process and so do local financial institutions. Mortgage rates on mortgage loans will naturally be more fair, reflecting the risks associated with it accurately in line with the true value of the asset.
When the bank failed in 2008, they brought one of the world's first cryptocurrencies and started the process of decentralizing the power of a financial conglomerate. Viva is now looking for ways to complete the process, thus taking all the powers of the older, traditional and completely outdated financing system – to leave them in the past, where they have had a very long time.

TECHNOLOGY
BLOCKCHAIN-ORIENTED : Mission-critical data, transactions and appraisals will be backed by blockchain technology. Ethereum smart contracts and BigchainDB at company core enable decentralization in a highly secure, resilient, transparent, and trust-less environment.
ROBUST MICROSERVICE APIS : Built by software engineers specializing in architecting large-scale financial enterprise systems, a RESTful Service Oriented Architecture will allow Vivanetwork.org Network to adapt to changing industry trends and opportunities with agility.
BIG-DATA READY : Vivanetwork.org Network Platform will utilize AWS for an infrastructure capable of processing vast amounts of mortgage, property, and trading pattern datasets for Machine Learning analytics that will evolve a uniquely intelligent platform.
3RD PARTY FINTECH INTEGRATION : Designed to accelerate alternative finance trends by seeking integration with complimentary providers from decentralized credit rating to generalized blockchain asset portfolios.
TOKEN ICO DETAILS
VIVA  Token Sale is divided into two stages, there are:
1. Early Contribution Stage
The stage is conducted in three rounds with difference amount of bonus.
2. Main Contribution Stage
The main stage is conducted in three rounds with a certain bonus each.
The current round is the third round (Pre-Sale) of the Early Contribution Stage. The pre-sale round in which contributors get a 35% bonus on tokens when they invest. The round will be conducted in 30 days or untill the total of 6,870 ETH has been contributed. The exchange rate will be 46,511 VIVA to one Ether.
The detail of the VIVA token generation event is as follow:
Token: VIVA
Platform: Ethereum
Type: ERC20
Price in ICO: 1 ETH = 35,714 VIVA
BONUS
Early Contribution,
Round 1: 40%
Round 2: 35%
Round 3: 30%
Main Contribution,
Round 1: 25%
Round 2: 15%
Round 3 (depend on the amount of investation):
1 to 1.9 ETH: 5%
1.9 to 2.9 ETH: 10%
2.9 to 7 ETH: 15%
Total Token Supply: 4,000,000,000 VIVA
Tokens for sale: 3,000,000,000 VIVA
Accepting: ETH
Distributed in ICO: 75%
TOKEN GENERATION EVENT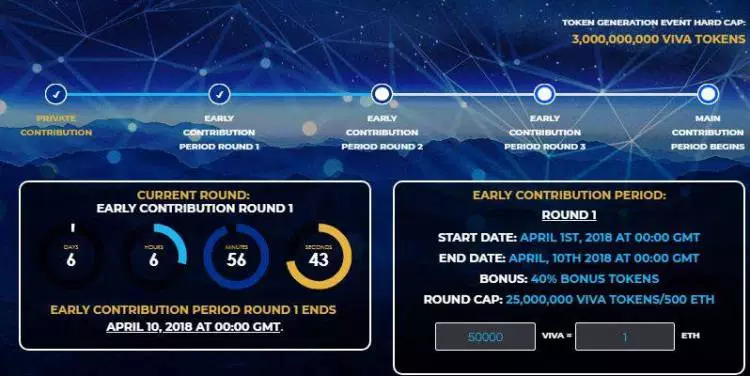 ROADMAP
May 2016
Inception of original idea.
June 2017
Exploration of blockchain ecosystem to identify suitable core technologies.
July 2017
High level, service-oriented architectural planning of the Viva Platform.
August 2017
Exploratory data and feasibility analysis.
November 2017
Developed the Real Value 1.0 Home Valuation Algorithm.
Q1 & Q2 – 2018
Launch of Token Generation Event and development of MVP. Initiate large-scale marketing campaign.
Q3 – 2018
Develop Real Value 2.0 Application. Obtain legal and regulatory licenses.
Q4 – 2018
Launch Real Value 2.0 application. Finalize proprietary ML algorithms.
Q1 – 2019
Begin incremental launch of the Viva Network Platform.
Q2 – 2019
Launch the Viva Network Platform and successfully crowdfund first home loan with Viva mortgage financing system.
TEAM & ADVISORS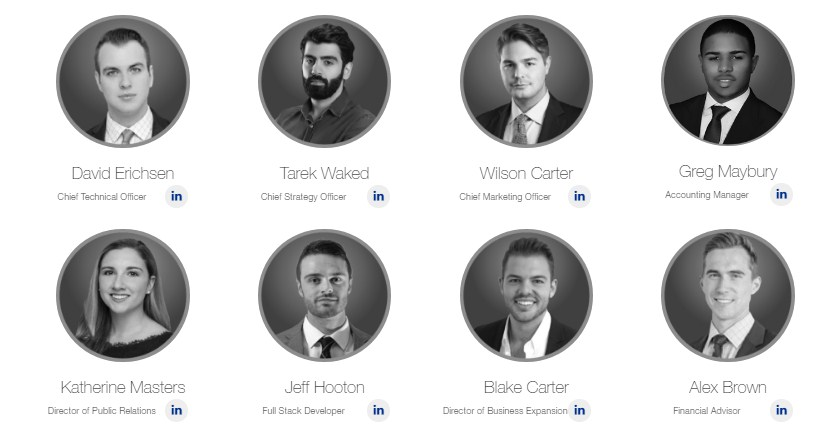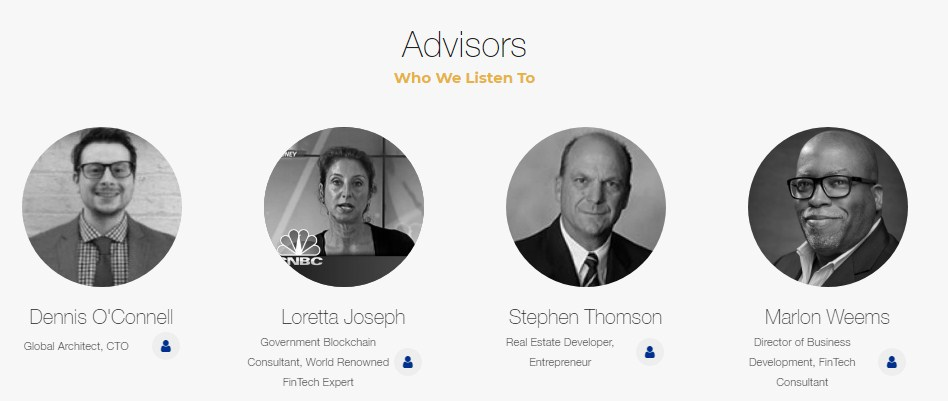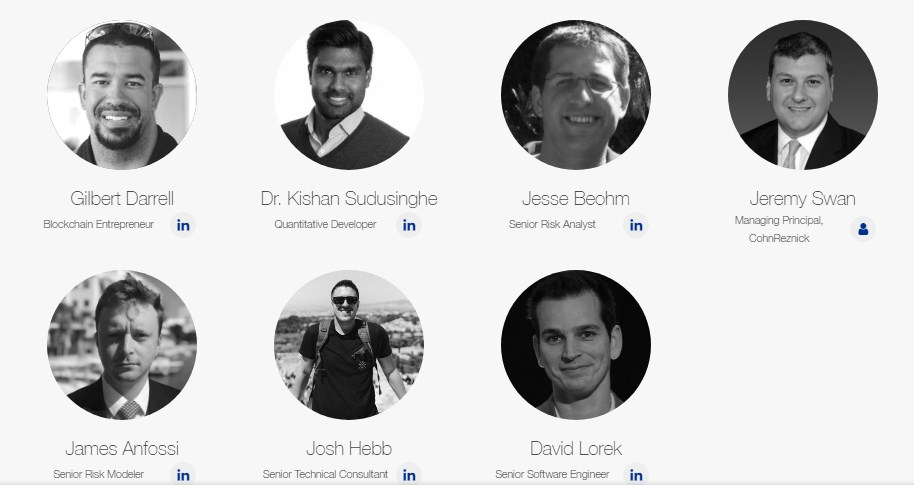 Curious about VIVA NETWORK watch here :
For more information please visit here :
0x79bBE1648F0046bCa809BCFD86Aca8D5e680DEC7