OVERVIEW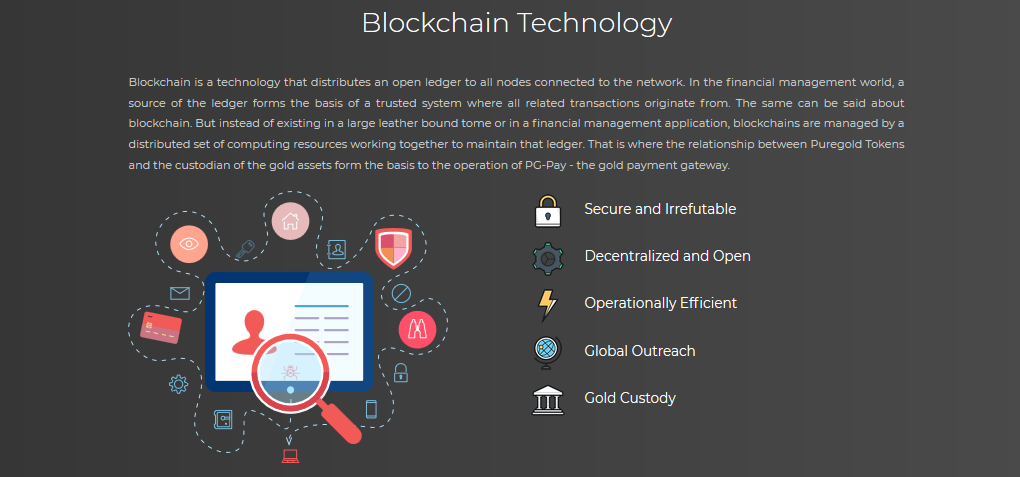 INTRODUCTION
Puregold.sg is a dedicated virtual shop for value-added selling of gold and silver coins and bars. It is one of Singapore's best private companies with its own in-house factory. It aspires to be the main core of premium gift in quality and creativity in the manufacture of coins and bars that are made in Singapore.
Puregold.sg manages and manages an online platform, Bullion Currencies (Pte Ltd), enabling traders and consumers to use gold as the base currency for all transactions. With its experience in the gold price market, Puregold.sg has entered the gold trade and electronic trading with gold, achieving a successful trajectory, has received several awards for being a remarkable brand every year, evaluated in the aspects such as brand image, longevity, esteem and familiarity, goodwill, customer loyalty and general market acceptance.
PureGold is the First Payment Gateway using Gold-Backed Cryptocurrency, that makes it very reliable and secure. Puregold ICO of PGT is officialy conducted in two phases – Pre-ICO and ICO. The targetted maximum number of PGT that will be minted for Pre-ICO and ICO is set at 50,000,000 tokens. ICO started from January 15 and will be to March 14.
PUREGOLD PLATFORM
The platform has several features, such as Users can transact, buy and sell their cryptocurrency in the market provided by PUREGOLD. People will be able to save, spend and exchange Gold in the same way as other currencies, but in more renewable, fast, cheaper and safer ecosystems than is available now in traditional banks or paper currencies. The PUREGOLD platform provides 2 tokens as a valid payment instrument within the Platform; firstly, PGT can be used for transactions and second, PGG as digital physical gold form. PGG is a digital gold issued by Puregold and fully follows the current global gold price and has been certified for authenticity. For the sake of security of digital gold deposited on the PUREGOLD Platform, Safe House Pte Ltd is selected as a third party company that directly deposits the gold contained within the PUREGOLD Platform. The PUREGOLD team also developed a card that can be used to store PGG and PGT and can also be used as a transaction tool at PUREGOLD Machine Dispenser. The PUREGOLD team developed the Platform using Blockchain technology and the Ethereum smart-contract system, which ensures every transaction is fast and secure. Puregold will commence its operations by sending Gold's best current mobile money payment application. With this mobile app, PUREGOLD hopes that Users can make payments safely and quickly through the devices they use.
Puregold is using Ethereum platform as it is currently the most widely accepted platform which offers all the benefits of a blockchain (full traceability, non- repudiability etc.) and multiple source language implementations that encourage integration. Ethereum will handle only the parts needing consensus, transparency and accountability. Other services will continue to be provided using existing technology.
Puregold needs a transactional blockchain with a powerful system of smart contracts which have the ability to ensure that a transaction can combine with the results of previous transactions to provide auditable consistent results. To date, Ethereum is the only stable system that has achieved widespread adoption.
The decades of experience of our senior development team tell us to avoid anything experimental to run a live system.
Target Market
● Cryptocurrency Traders — these participants can use PGG tokens as a guard
against cryptocurrency volatility.
● Standard participants — these investors may want to swap other cryptocurrencies such as ETH for PGT as a diversification in their portfolio of cryptocurrencies.
● E-commerce and self-employed individuals — PGT may be used as payment for goods and services by merchants. Its low volatility as an asset and its predictability make it an invaluable form of currency.
BLOCKCHAIN TECHNOLOGY
The blockchain is an undeniably ingenious invention – the brainchild of a person or group of people known by the pseudonym, Satoshi Nakamoto. But since then, it has evolved into something greater, and right now the main question every single person is asking is: What is Blockchain? By allowing digital information to be distributed but not copied, blockchain technology created the backbone of a new type of internet. Originally devised for the digital currency, Bitcoin, the tech community is now finding other potential uses for the technology. Bitcoin has been called "digital gold," and for a good reason. To date, the total value of the currency is close to $ 285 billion US. And blockchains can make other types of digital value. Like the internet (or your car), you do not need to know how the blockchain works to use it. However, having a basic knowledge of this new technology shows why it's considered revolutionary. Bitcoin shows very little in the way of privacy, but we are about to change that.

TOKEN SALES
With this opportunity, We invite you to enlarge this Platform, to reach the Broader Society. We will release the Token under the name "PGT Token ", here is the data.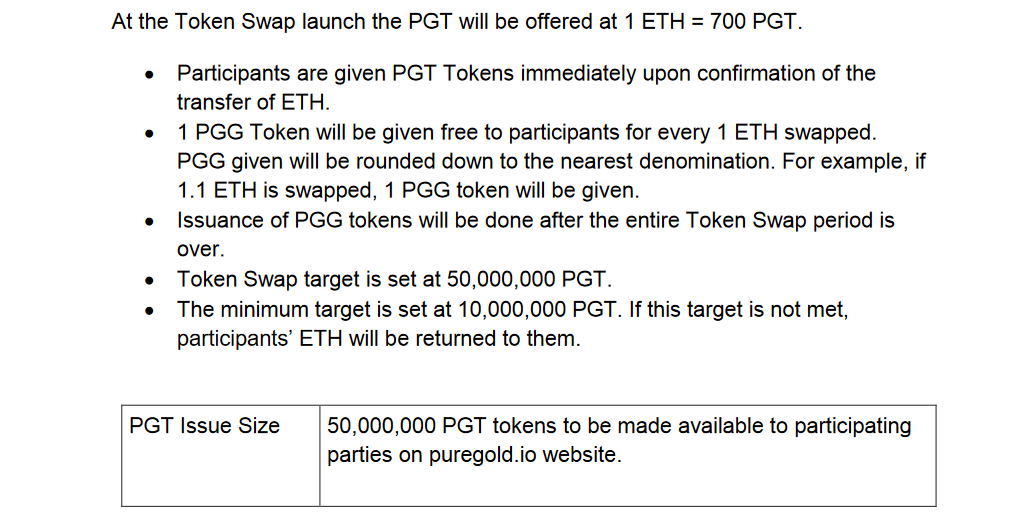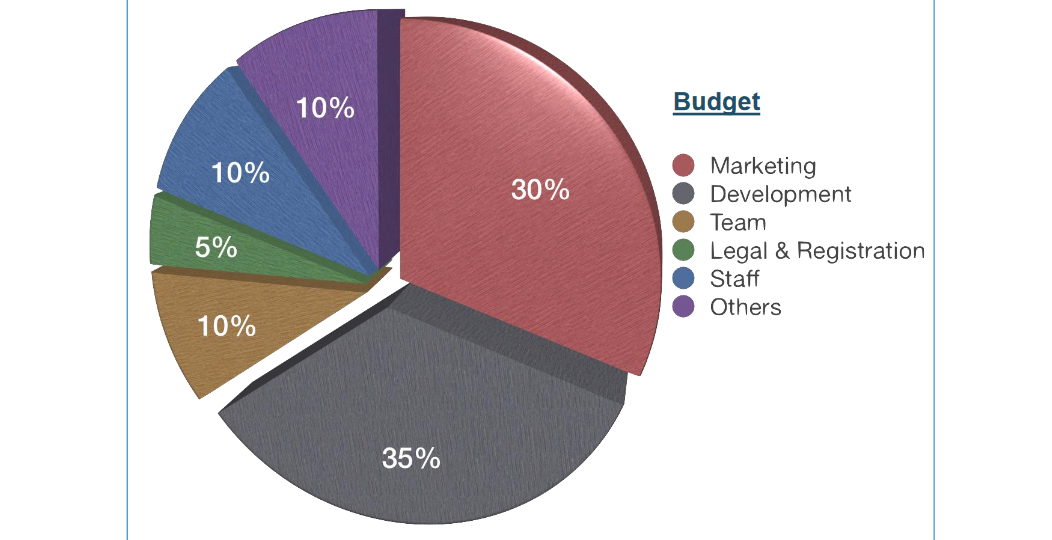 ROADMAP

OUR TEAM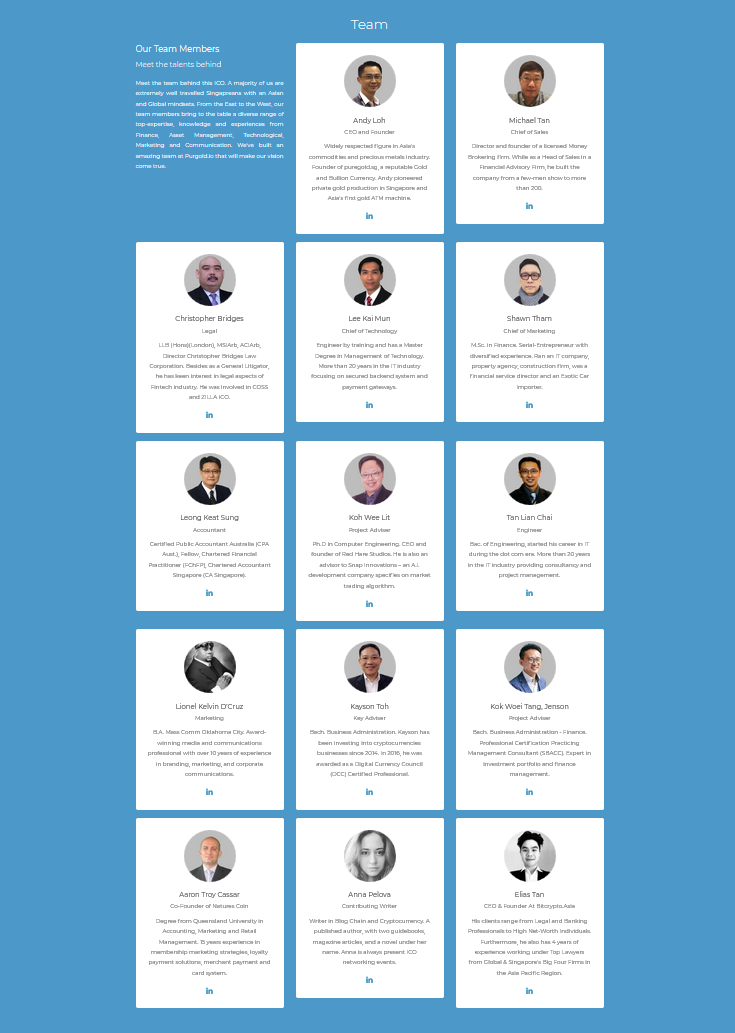 CONNECT WITH US
Bitcointalk profile link: