VLB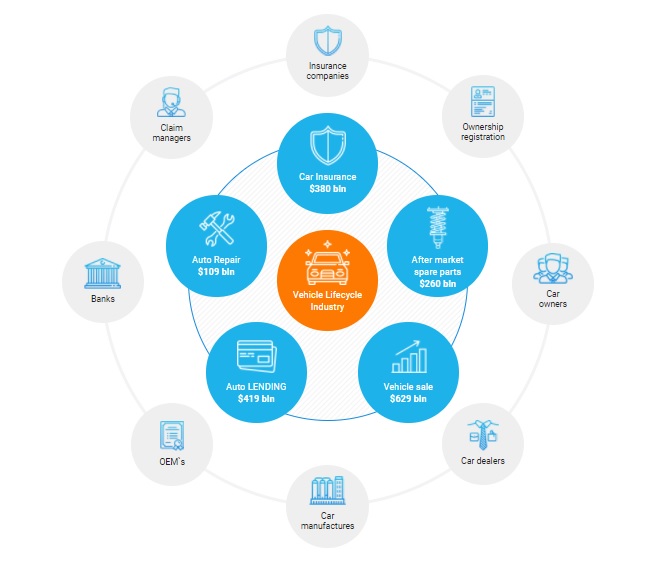 VLB Tokens is a utility token based on Ethereums ERC20 protocol. VLB Tokens will be used by insurance companies, auto lenders, auto dealers, repair shops, OEMs and car buyers to access and record transactions in the Vehicle Lifecycle Blockchain.
CARFIX AND VEHICLE LIFECYCLE BLOCKCHAIN
Vehicle Lifecycle Blockchain will be deployed in 2 stages:
1 – Rollout within the controlled environment of Carfix
2 – Decentralized deployment into the mass market beyond CarFix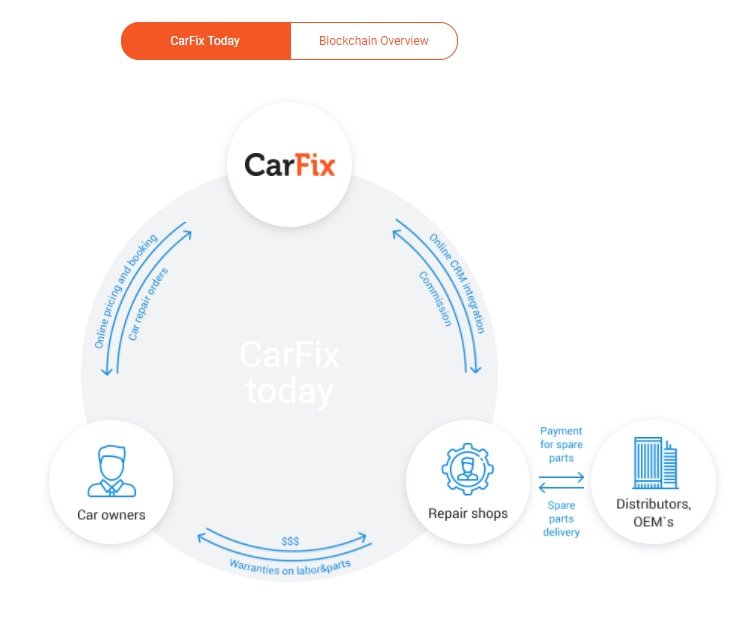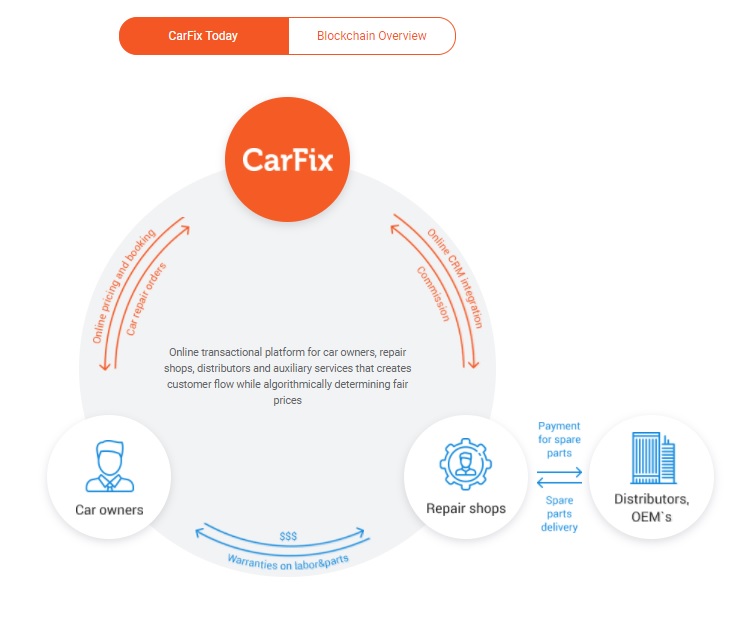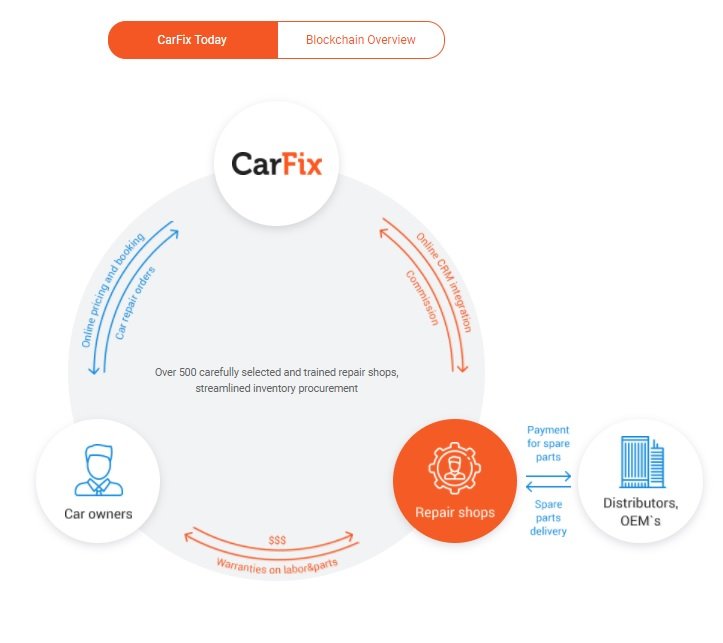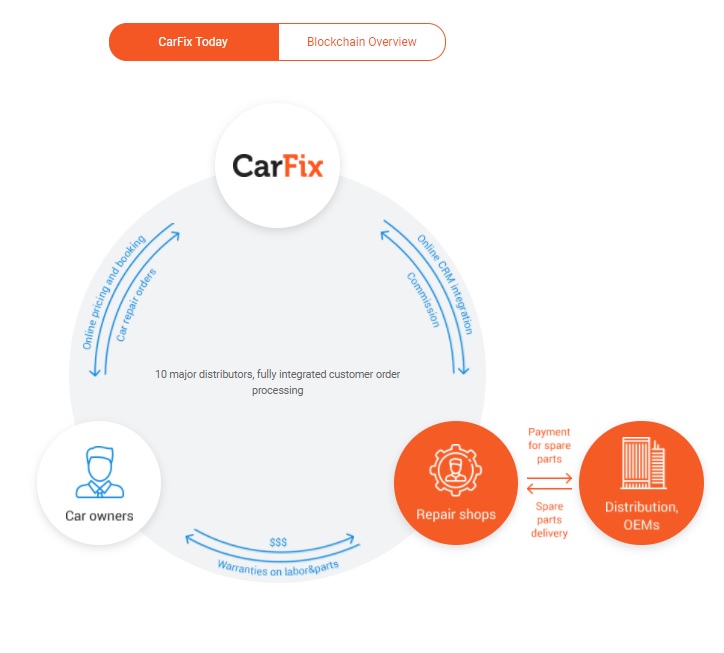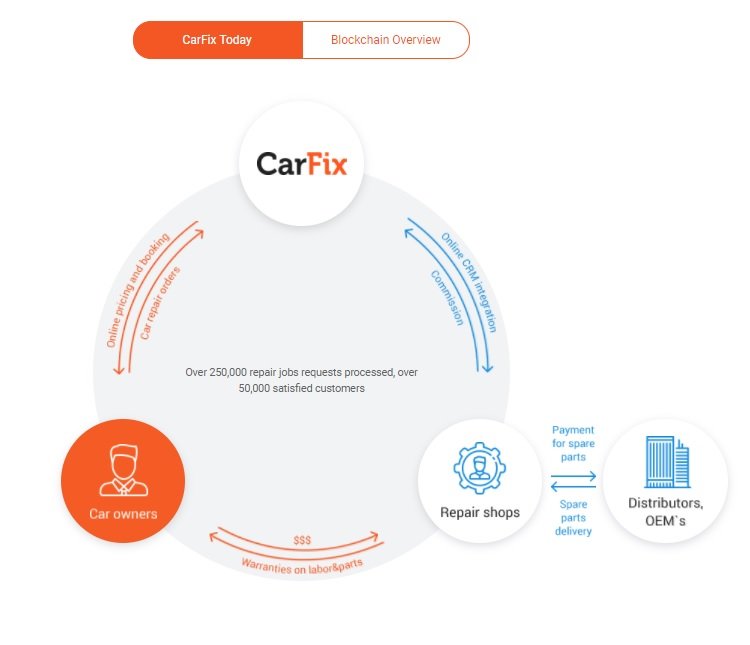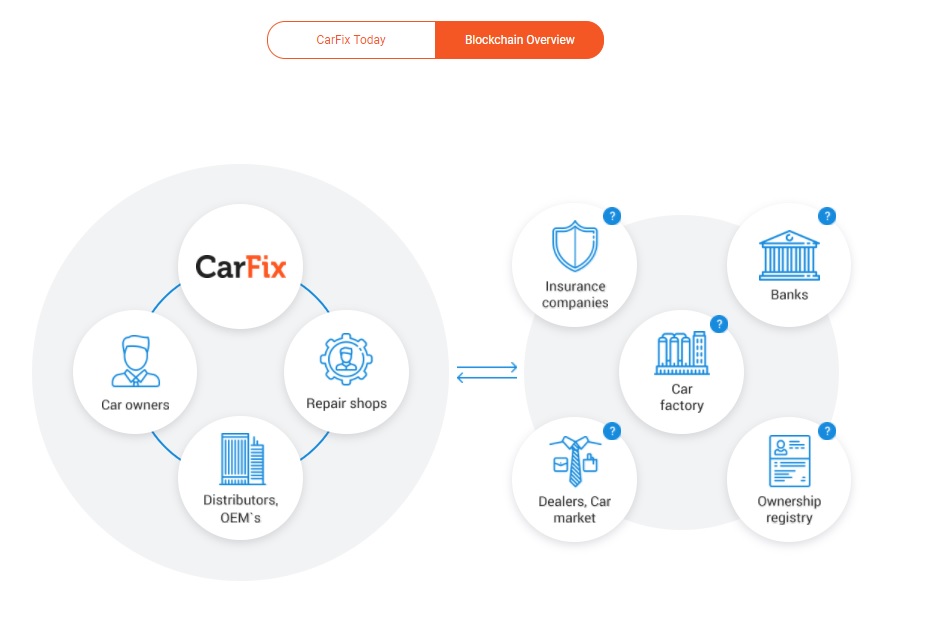 Who will generate demand for VLB Tokens?
Vehicle Lifecycle Blockchain will create significant value for a broad set of automotive industry participants, of which Paying Participants will generate demand for VLB Tokens and purchase them through crypto exchanges.
car owners (either a "Non-Paying Participant" or a "Paying Participant" when buying vehicles)
corporate vehicle fleet management companies (either a "Non-Paying Participant" or a "Paying Participant" when buying vehicles)
auto repair shops ("Paying Participant")
spare parts producers (OEMs) and distributors ("Paying Participant")
vehicle manufacturers ("Paying Participant")
insurance companies ("Paying Participant")
auto lenders ("Paying Participant")
government institutions that maintain ownership records and regulate emission levels and other technical requirements ("Non-Paying Participant")
How decentralized is the Vehicle Lifecycle Blockchain?
Vehicle Lifecycle Blockchain will be decentralized and distributed. To achieve decentralization, we need to maximize the number of industry participants that have access and record transactions into the blockchain.
We will deploy the blockchain and attain decentralization in two stages. During Step 1 of blockchain deployment, CarFix will act as a developer to ensure that the critical mass of blockchain users is reached before advancing to Step 2 when the blockchain will be adopted beyond the CarFix ecosystem. See the White Paper for details.
Why is it important that VLB Tokens are "utility tokens"?
There are three types of tokens or coins:
i) crypto currencies,
ii) utility tokens, and
iii) security tokens.
Utility tokens are "keys" to unlock access to services based on blockchain technology. For example, utility tokens can be used to record transactions in a blockchain, or to obtain access to software, or to procure a product or a service that the utility tokens were sold to develop and build.
Utility tokens are distinctly different from crypto currency tokens and security tokens.
Crypto currency tokens are digital currencies like Bitcoin in which encryption techniques are used to regulate the generation of units of currency and verify the transfer of funds.
Security tokens represent sets of rights that holders obtain to shares of a business, cash flow streams from a project or a predetermined return profile from a structured instrument and other means of participation in the token promoter's business activities. According to the US SEC, any token that can't pass the Howey test should be considered as a security under the 1934 Security Exchange Act.
The fundamental economic difference between the tokens is the level of regulation that may be imposed on them by regulators in various countries around the world.
Utility tokens that provide "rights to access or license the system [and] to use the system and its outputs should not meet the definition of security" (Security Law Analysis of Blockchain Tokens, Debevois & Plimpton, December 5, 2016).
check out the video below to fully understand how VLB Token works, a fantastic idea.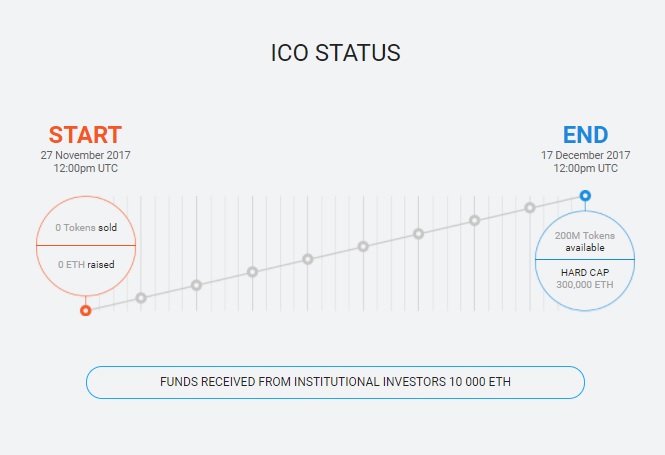 The VLB token is offering to those who can not invest and meets the requirements, the possibility of acquiring tokens doing simple tasks for free. Check out the bounty thread on bitcoin talk:
The VLB Team is offering several bounties for help with promoting their project. The Bounty campaign will last from Nov 6th-Dec 18th and will include several opportunities for you to earn some tokens. Tho bounties are split into 5 different categories which include:
Facebook
Telegram
Content
Translations
Bug Bounties
Payday
Payout for all bounties will happen after the ICO ends. Tokens will be distributed by the team soon after the ICO ends.
BUG BOUNTY AND TESTING
The scope of our bug bounty program includes all contracts related to the VLB token sale and the VLB token code.
We will determine your remuneration on the basis of the severity of bugs found by you (eg. a threat that can lead to funds steal would be identified as critical severity). Possible amounts are as follows:
• Low severity – up to 500 VLB tokens
• Medium severity – up to 1000 VLB tokens
• High severity – up to 2000 VLB tokens
• Critical severity – up to 5000 VLB tokens
The threat submission's quality will influence the amount of remuneration. In order to receive a maximum remuneration you should provide an explanation of bug reproduction process, a failing test case, and comments on the ways to fix that threat.
RULES
If you disclose the potential bugs/threats to public you will be disqualified and receive no remuneration
Threat level will be determined by our experts upon your submission
Only the first submission in relation to a particular threat would be remunerated
FACEBOOK CAMPAIGN:
Rules
Must follow vlbtoken
Must have 200 friends minimum
Must share content 3 times per week. This includes videos and posts shared by the team
Must be an active and regular facebook user
No joining with mobile accounts
No joining with multiple accounts, Users found joining with multiple accounts will not be paid
Your facebook must be public. Shares must be public
Must post all links shares in this thread
All shares must be posted in this thread by Sunday 23:59 Forum time to be counted
Rewards
200-499 friends 40VLB/week
500+ friends 80 VLB/week
TELEGRAM CAMPAIGN
[CLOSED]
CONTENT CAMPAIGN
VLB will reward experienced writers, who would create and publish articles, news items, reviews and other written content about project, including information about the token sale and/or guides for the prospective buyers. Such materials should be published in personal blogs, web sites, forums or other online medium. VLB will also reward video producers, who would create and publish quality video reviews, presentations or blogs about project and the token sale
This will be split into multiple sections. Videos, blogs, Reddit and other social media outlets.
Youtube Videos Rules
Videos must be at least 1 minute 30 seconds
Videos must be uploaded to your youtube channel
You must have at least 100 subscribers
Links to vlb.io must be added to description
Link to your bitcointalk profile should also be added to your video description to verify you are the author
All videos should be in English and the voice should be clear. Low quality videos will not be accepted
Rewards
Medium quality 250 VLB
High Quality 500 VLB
Blog and Articles and other Rules
All content must be original, cannot be copied from others
All articles must contain a link to the WEBSITE
All articles must contain a link to the Whitepaper
All articles should be a minimum of 500 words
Rewards
150 VLB if a quality article
I will decide whats quality and what is not
Very high quality reviews and blogs will earn 300 VLB
Post all links to blogs and videos in this thread. The videos and blogs I deem are quality will be added to the spreadsheet. Links to all spreadsheets will be found below
REDDIT RULES
VLB will reward posts that are posted in one of the following subredits, or cryptocurrency related subreddits: r/stox, r/bitcoin, r/ethereum, r/ethtrader, r/icocrypto
Your account should be at least 30 days old and have 10 posts or comment karma
Posts and Comments with negative Karma will not be accepted. Any kind of spam will not be rewarded either
Links to your posts must be in this thread
REWARDS
• 10 upvotes – 20 VLB
• From 11 to 25 upvotes- 40 VLB
• From 26 to 50 upvotes – 60 VLB
• From 51 to 100 upvotes – 80 VLB
• From 101 to 200 upvotes – 100 VLB
• From 201 upvotes – 120 VLB
TRANSLATION CAMPAIGN:
Earn Tokens as a Reward for translating Bitcointalk thread of VLB and moderation (translating new posts/news)
Users will need to translate the ANN Thread
Moderate the thread they create. Also the whitepaper needs translated. This is all in 1 package
REWARDS
1000 VLB per successful translation and following all terms
Also if anyone wants to translate the website contact me to work out a special deal
RULES
Translation should represent original work. Using Google Translate/other online translators is not allowed. Participants using such translators will be disqualified
There can be reserved only one translation per one participant
Applications for the translations to multiple languages will not be accepted
ANN THREAD: https://bitcointalk.org/index.php?topic=2325725
Bounty Thread: https://bitcointalk.org/index.php?topic=2363994
Airdrop Thread [CLOSED]: https://bitcointalk.org/index.php?topic=2415584.0
WEBSITE: http://vlb.io/
WHITEPAPPER: https://vlb.io/Whitepaper.pdf
OTHER LINKS: