WEBCASINO.BET ICO – THE EVOLUTION OF GAMBLING

There are times when you want to have fun and at the same time get a nice benefit. This kind of entertainment covers a huge part of our population, and I'm talking about online gambling. I myself until recently did not know how widely developed this industry and what part of the population it is interested. It turns out that among the total number of Internet users, which is about 3 billion people, 450 million people are actively interested in and regularly gamble. I think it is a great indicator, and the most important thing that people liked, as each of them tends to try their luck and earn easy money.
Problems
This industry for the sake of its growth often neglects a number of rules that negatively affect the entire industry of online gambling. For the most part, all this is due to the great competition in the industry because of what many owners are beginning to hide behind its beautiful design a lot of fraudulent functions and other operations.
As practice shows, most customers are faced with such common problems as:
lack of fair payment;
lack of proper security and safety of all user data;
the presence of black schemes of the platform, where the player loses more than wins;
obstacles for skilled players. That is, some resources do not allow professional players to move forward in their careers, thereby preventing it at all stages of development;
refusal of payments and many other things.
In fact, there are still a lot of problems, this also includes the possible lack of licenses, hacker and fraudulent attacks that intend to steal your winnings or use your personal data. Thus, no centralized online gambling platform can guarantee you complete transparency, reliability of your data and honesty of your winnings.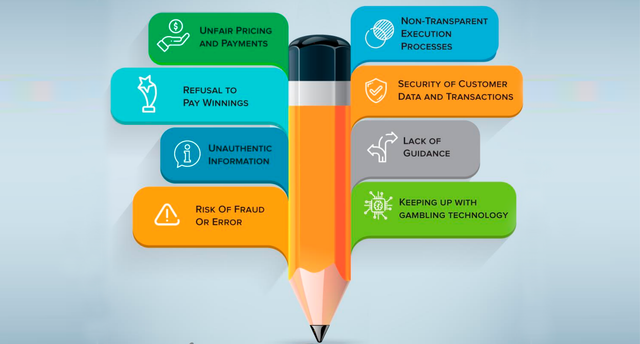 Having considered these problems in more detail, one professional team came to the conclusion that it is time to change something in this industry, especially now is a great time to use all the best technologies of our time. So a new project was born, which we will talk about today.
About the project
Webcasino.Bet – is a new modern online gambling platform that combines all the best qualities of a decentralized network and allows you to conduct all your activities in a licensed, transparent and secure way. The main goal of the project is to unite all online gambling players around the world, so that everyone has an ideal opportunity to participate in a high – quality and professional system.

The benefits of the project
Thanks to the Ethereum blockchain and its smart contracts all processes in Webcasino.Bet will be executed quickly, transparently, without any fraudulent delays and "black schemes". As a result, the platform will be able to scale quickly and this is a clear advantage over existing competitors. What's more, Webcasino.Bet intends to offer its players a wide range of games for every taste and color from Russian roulette to card games, blackjack, slot machines, table games and so on. In total there will be more than 1000 games supported by such leading giants as: BoomingGames, Amatic, GoldenRace, Betsoft, Ezugi, MicroGaming, Betgames, Playson, WorldMatch and TomHorn.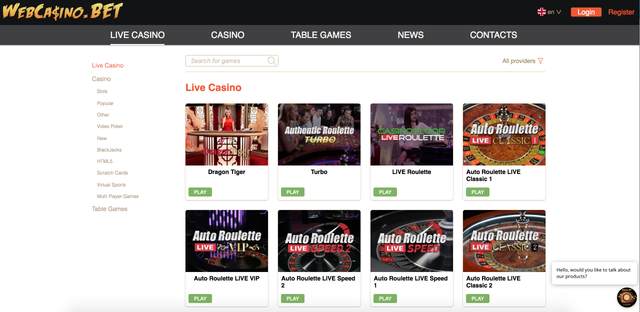 All this allows you to set a new trend in the field of online casino, because the development team as no one understands that people come to play these games hoping to win and earn money, and therefore Webcasino.Bet will become for them the very place where they can achieve this. For this purpose, a team of professionals has developed a new platform that has a beautiful and user-friendly interface, fast and friendly technical support (24×7), a large number of promotions and benefits aimed at stimulating and maintaining the interest of all players, as well as exclusive offers and bonuses for professional players.
Design feature
As I said earlier Webcasino.Bet is fully licensed under the laws of the Netherlands Antilles (Curacao). Moreover, this business model is a real business, which has established itself from the best side and brings real profit. And the developed business model, in partnership with the world leader Softgamings, allows players to be confident in their winnings and possible jackpot payments.

In the framework of the platform in addition to the games will still be available such features as: sports betting and cybersieve, and the ability to chat with their friends by means of social networking, making the pastime of the player even more fun.
The details of the ICO
Since this project is developed on the basis of blockchain, then naturally Webcasino.Bet will have its own internal token, with which all payment transactions will take place. This token is called – WEBC, it is a token utility. A total of 150 million tokens will be issued, the initial cost of which will be $0.10 USD for 1 WEBC. During the token pre-sale period, there will be a bonus program that allows you to purchase these tokens with a 30% discount. You can buy tokens using cryptocurrencies such as ETH, BTC, LTC and DASH. All other details regarding the ICO and other sales stages are available only after registration on the official website of the project.
The distribution of tokens is as follows: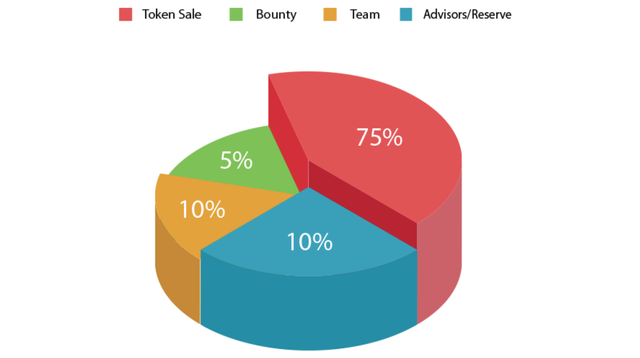 Conclusion
First of all, I would like to note that the development of the project has been carried out by a team of professionals since 2017. During this period, they managed to prepare the highest quality product, ready for operation today. What I think is important, because you already have the opportunity to try to play your favorite game and evaluate all the advantages described on yourself.
As for the prospects for development, it is definitely there, as the online gambling market is growing annually by about 10.8% and by 2022 experts suggest that the turnover of this industry will reach 82 billion us dollars. That's why Webcasino.Bet has all the chances to compete with existing platforms and take a leading position among them.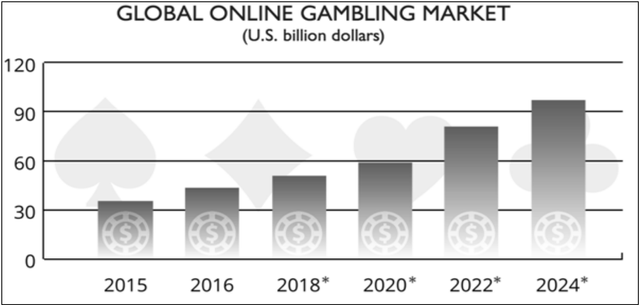 Before you take part in this project, I strongly recommend you to get acquainted with all the conditions and details of the project and its component. To do this, I suggest you study the technical documentation and all the official resources of Webcasino.Bet. All links can be found below.