What is BitSong Project?
What is BitSong Project?
BitSong is the first-ever decentralized, music streaming platform to have been built on the Ethereum blockchain. It is supposedly a project that benefits both musicians and listeners. The listeners will not only be given the opportunity to access new music but will also be earning for every play (this will be discussed in detail later on).
BitSong is a project dedicated to musicians and listeners and will generate profit for the artist and the users who listens to their songs while creating a money saving opportunity for advertisers. On the BitSong platform you will be able to produce songs in which an advertiser can attach advertisements and users can access from any device. For each advertisement listened, the artist and the listener will get up to 90% of the profits invested by the advertiser The user will be paid for the "User Attention", the producer will receive earnings in real time, the advertiser will be able to optimize the campaign after viewing the reports.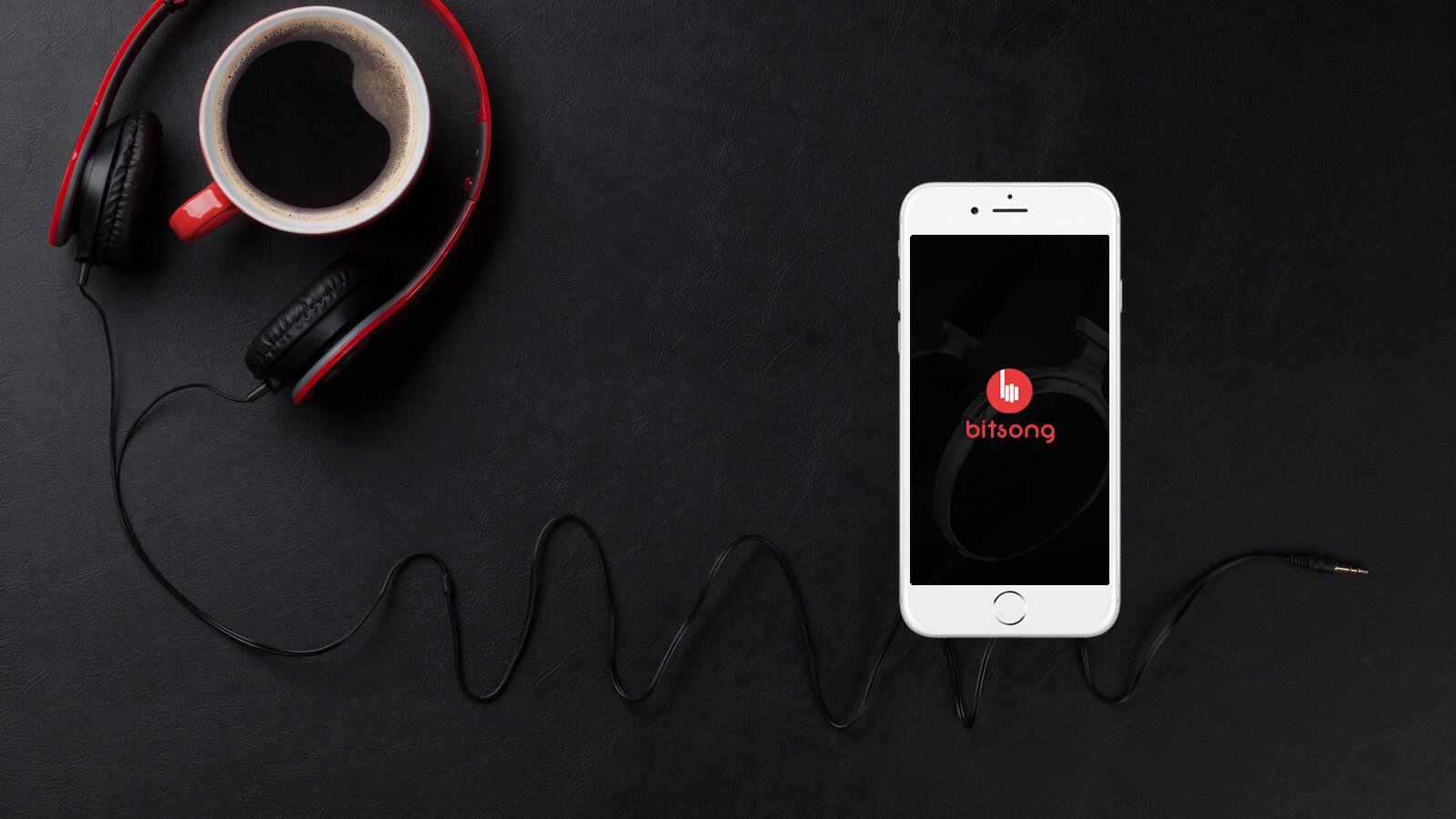 BitSong Vission:
BitSong's vision is to create a new revolutionary brand linked to music streaming that is unlike any other platform.
SMART TV CHROMECAST: BitSong will generate profits for artists and the users who listen to their songs, while creating a money saving opportunity for advertisers. Our goal is to be present on any Smart TV equipped with Chromecast, through Smartphone app stores, on any personal computer through a web interface or software and finally any car equipped with a Smart Radio.
USE OF BLOCKCHAIN: BitSong will be the new point of reference for the music market and will be fully developed using the technologies that the blockchain has available. Using the blockchain affords Bitsong with the means to be decentralized and be more community – based compared to its competitors. Currently viewing a music video is via YouTube, listening and streaming is via Spotify, marketing is on iTunes or Beatport and advertising is on social media. BitSong aims to solve this problem once and for all.
AUTONOMY: Bitsong will provide artists with full autonomy to upload their song (without a distributor or a label), and their own music video, advertise it through their own fanpage (on the BitSong platform) and interact with their fans.
BITSONG PLATFORM: A holistic one – stop shop approach, choice is given to to the user, to watch videos, stream music and have the ability to use whichever device they own to partake in Bitsong. This also permits the artist to manage their social media fanbase from one source, their Bitsong channel, thereby retaining their fans on one single decentralized music platform.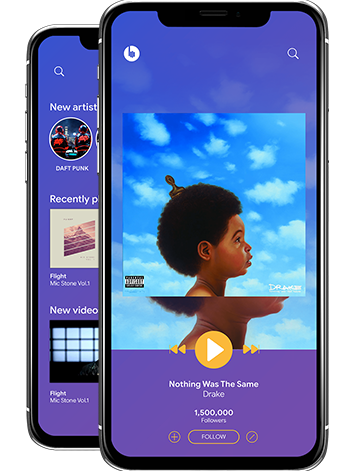 WEB RADIO /TV: We have already planned to create an official Web Radio / TV that will stream the best tracks on the platform, there will also be musical contests in which the artist will promote his music (only users with BTSG tokens can express their preference) . In addition to the official Web Radio / TV, there will also be the possibility to open a streaming channel where you can broadcast your events, or perform live via our platform.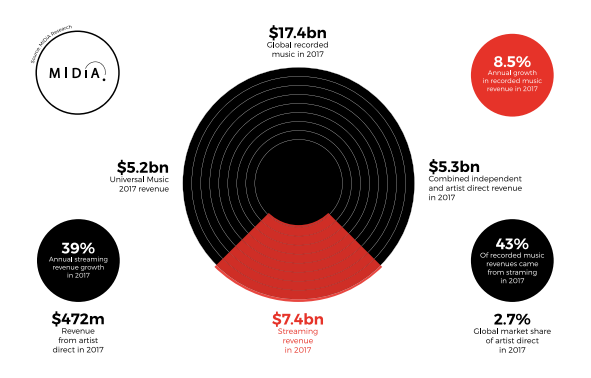 BLOCKCHAIN CHARTS: Today musical rankings are easily influenced or modified by external sponsorships. BitSong will proposes to store all user reactions (such as streams, like, comments and anything else) on their blockchain, thus generating the first verifiable and above all, real music classification for rankings.
BitSong Solution:
BitSong has several measures that it plans to implement in order to maximize a musician's potential. Based on BitSong's white paper, artists:
No longer need a record label to upload music
Will get revenues from the advertising generated by one's music
Can resell songs and use on social networks to build a fan-based loyalty
Will receive immediate payments
Will have a better idea as to the associated costs without having to spend in excess
All of the listed points above are said to be possible because of BitSong's use of the Interplanetary File System (IPFS). IPFS is a peer-to-peer distributed file system that brings together all computer devices into one. In doing so, a high-throughput block storage will be provided, as well as content addressing with hyperlinks to them. In addition, artists can now distribute their work on their own, not have to worry about others copying their work and contents will be loaded at a much faster rate, which can save external bandwidth.
BitSong Competitive Advantages
•••Lightening-speed Transactions•••
To overcome the time taken by music artists to receive their rewards, BitSong platform will ensure artists get their payments as quickly as possible.
•••Ability To Monitor Ones Project in Real-time•••
Thanks to blochain's transparency, artists can no longer rely on record labels for updates over their projects. This will en able them to make necessary corrections along the line and improve on their works. In addition, it will give song producers the ability to make projections on the release of their songs.
•••Bypass Third-parties•••
With BitSong, advertisers will unfettered access to a robust and global platform to advertise their products without having to pay exorbitant fees. Furthermore, through the blockchain's ability to automate remote transaction process, BitSong will connect advertisers directly to their target audience effectively and efficiently, giving them full autonomy over their contents.
•••Plagiarism Intolerance•••
Given the gigantic plagiarism challenge in the media and entertainment industry,discouraging creativity among creative creators. However, with the advent of BitSong, music artists can now get a fair reward to their work without having to contend with piracies, IP theft amongst others.
BitSong Token(BTSG)
BitSong Token will be an ERC20 standard, issued on Ethereum Blockchain to ensure wide usage.
Designed for seamless peer to peer transactions, the token will be used for all kinds of payment on the platform, including but not limited to: Voting, making donations and song purchase.
The Roadmap:
Great project starts with innovative ideas. Therefore, we have a look at BitSong development blueprint.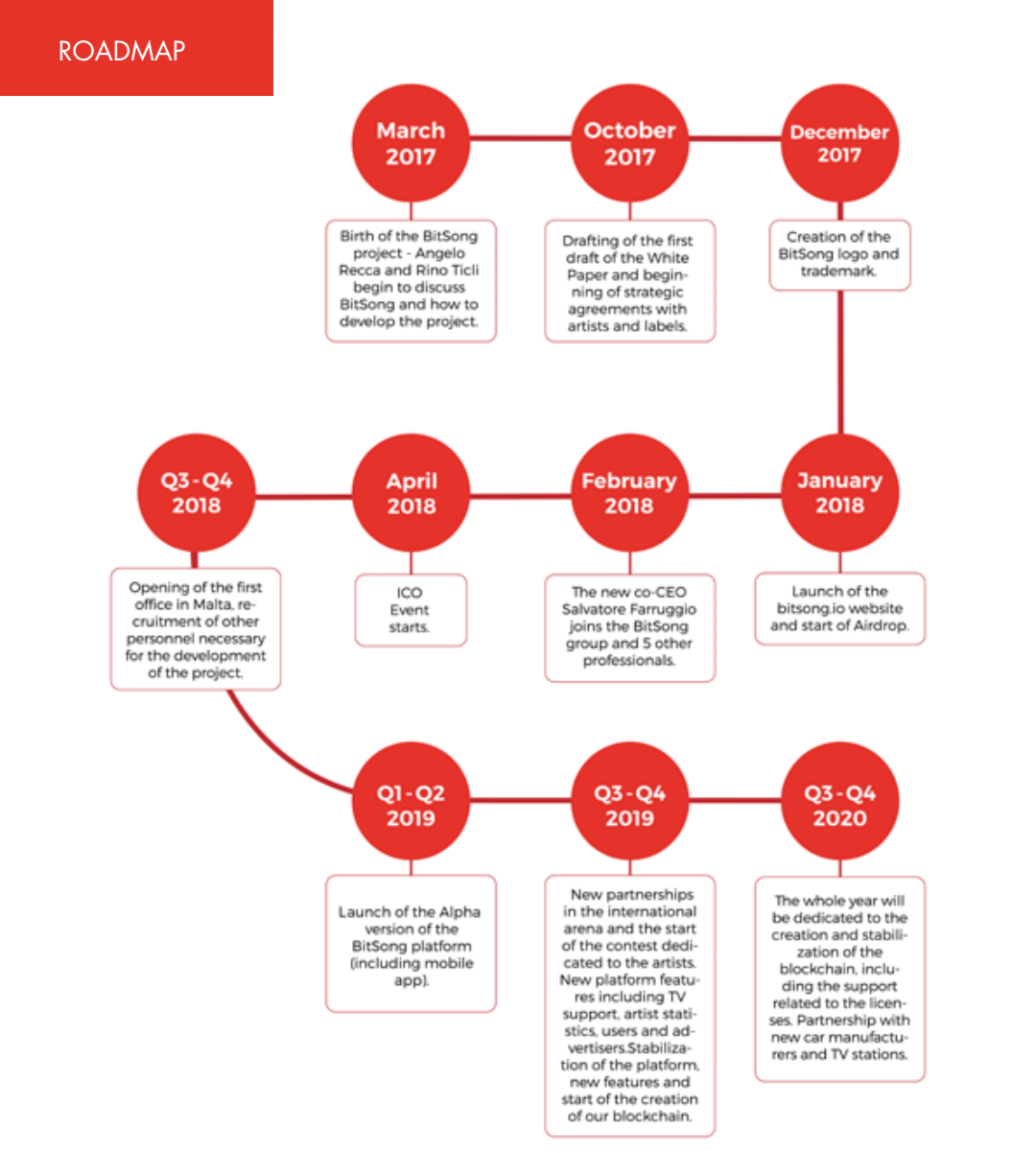 The Team: BitSong is made up of an innovative team of young men and women with an excellent track record.
Having distinguished themselves in the field of Blockchain Technology, Entrepreneurship, Disc Jockeys(Djs), Business Administration, Music Production, Digital Videos, Tourism, Social Media Marketing, UI/UX Designing and Computer Science, this project stands solid.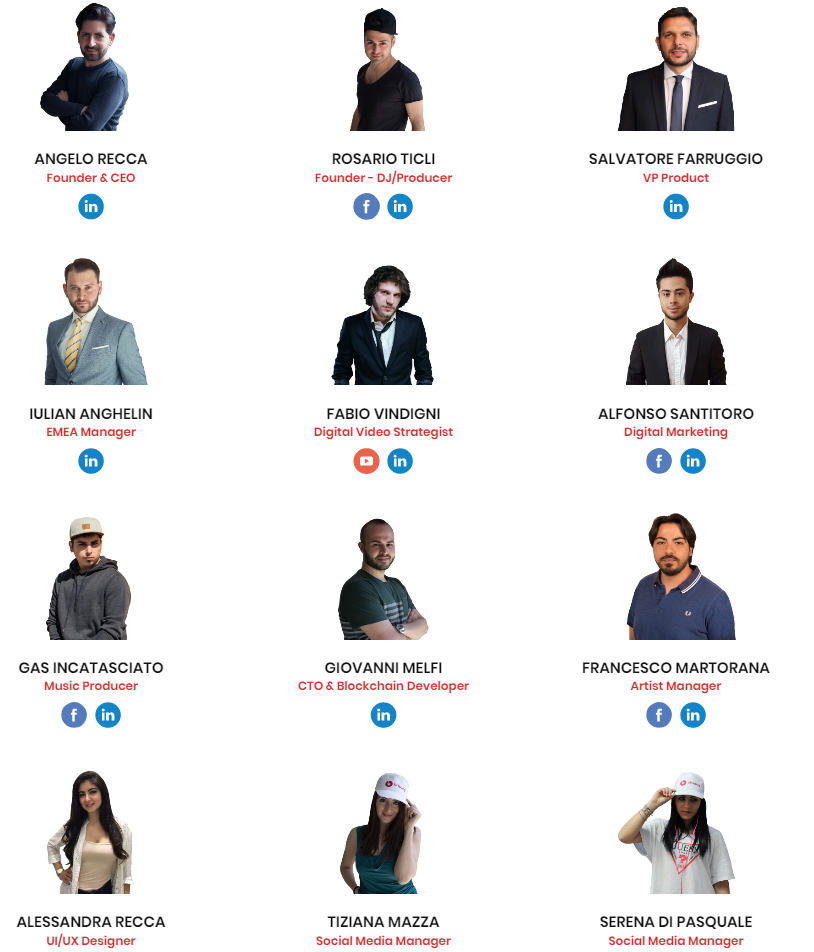 Token Sales Detail:
The BitSong token, BTSG is the currency of this respective platform and can be used for making a sponsorship or donation, buying songs, tickets and merchandises, making votes, and other essentials. An interesting of BitSong's that users might be attracted to is their ability to get paid for listening. In particular, users will be paid for the "User Attention", that is, every time one listens to the advertisements, he or she will be paid for it.
In terms of the Initial Coin Offering, it is said to commence sometime between mid and end of May 2018, where 47% of its tokens will be distributed. The remaining half will be distributed among its reserve funds, team, airdrops, advisors, partnerships and bounty. For the time being, a set price is yet to be revealed.
Token: BTSG
PRE-ICO 05/21/2018
PUBLIC SALE: 05/28/2018
PreICO Price: 1 BTSG = 0.044 USD
Price: 1 BTSG = 0.062 USD
Platform: Ethereum
Accepting: ETH
Minimum investment: 0.01 ETH
Soft cap: 3,000,000 USD
Hard cap: 25,000,000 USD
Country: Malta
Whitelist/KYC: KYC & Whitelist
Restricted areas: USA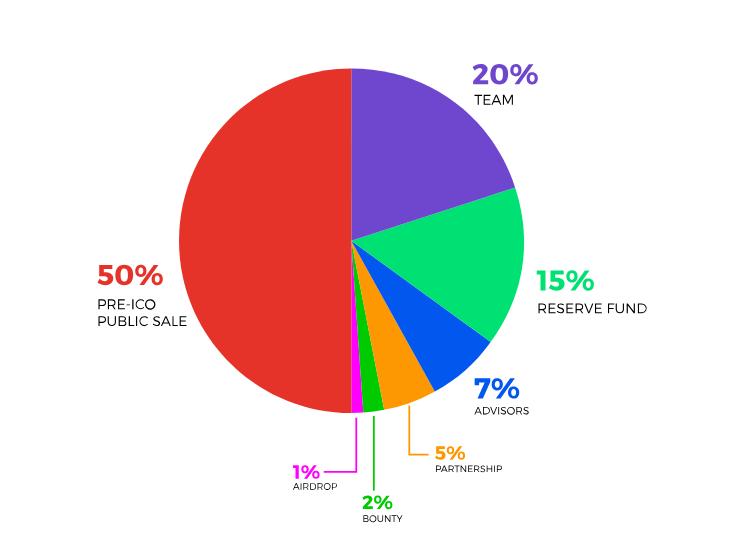 For more information, visit
Author