WHAT IS ZAPIT? REVIEW DETAIL
Zapit is the need which adds trust between Amazon Sellers, Consumers & Product Evaluators.
Consumers are tired of fake positive reviews while Amazon Sellers are frustrated with negative review campaigns from competitors. Product evaluators need to get paid for their time. How can this problem be solved while creating a win-win for everyone?
With Zapit, Amazon Sellers can add their Amazon affiliate link to start earning additional 4 To 8% in profits. Consumers are compensated to write reviews. Blockchain review moderators earn tokens & add credibility to their portfolio.
Zapit establishes a platform for every consumer to easily get involved in the free market model and earn Zapit Tokens against reviews that get published on the website. Zapit creates a win-win situation for sellers, consumers, product evaluators and review moderators by providing blockchain-verified reviews platform.
Zapit is one such platform wherein the value of user-generated content is realized. It is an online platform where the problem of fake product reviews is resolved by incentivizing genuine product reviews.
How it works.
SELLERS.
You will get real reviews that customers can trust and create an amazon affiliate link to your account so you get an additional profit if you customers purchase via that link.
CONSUMERS.
You will get the trusted reviews before making a purchase decision with your hard earned money. And get compensated for your time when you write the review for the products you love or hate and be heard by the fellow community.
MODERATORS.
Moderators are like blockchain miners. You will build credibility and improve yours payouts.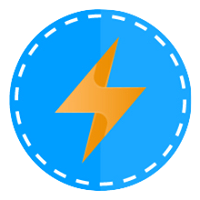 Benefits.
Consumers.
Consumers get genuine reviews and as a result they will be able to make better purchase decisions.
Sellers.
Zapit provides legitimate product reviews to sellers for the products that they decide to list and thus establish trust between the seller and the consumer. Sellers will also be able to link their Amazon Affiliate ID with us to earn extra profit on the sales of the products linked with Zapit.
Product Evaluators.
Product Evaluators will become a part of the blockchainverified product reviews committee without having to invest monetarily. They will earn Zapit Tokens when their reviews are published on Zapit.
Review Moderators.
Moderators will be able to earn Zapit Tokens for every valuable contribution they make to the platform.
Initial Token Offering (ITO) Zapit
An Initial Token Offering or an ITO is a decentralized method of raising funds for a new startup or a ventureZapit's Initial Token Offerings are offered to those who are interested in supporting Zapit's vision & platform. For each ITO Participant will be able to leverage their tokens to list their products on Zapit. Furthermore, they might also select to get a Zapit Moderator Account with those tokens.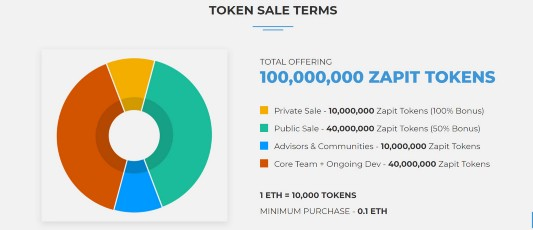 Zapit has offered 100,000,000Zapit Tokens.
1 Eth : 10000 Zapit
In its Private Sale 10%, Zapit will be offering a total of 10,000,000. 5,000,000 For Sale + 5,000,000 Bonus)
Zapit Tokens and ITO participants will be given a 100% bonus.
In the Public Sale 40% of Zapit Tokens, a total of 40,000,000. 26,700,000 For Sale + 13,300,000 Bonus
10,000,000 tokens will be distributed amongst the advisors and supporting communities.
40,000,000 tokens Core Team and for ongoing development of the platform. If you want to learn more information about initial token offering process please visit this web page. (https://zapit.online/Zapit_Whitepaper-v0.6.pdf)
Road Map

Team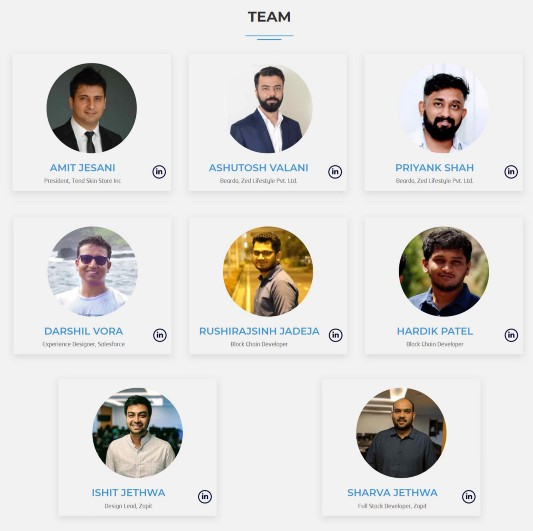 References
If you want to learn more information about Zapitplease visit these web pages below.
https://zapit.online/
https://twitter.com/zapitofficial
https://www.facebook.com/zapit.online/
https://www.linkedin.com/in/zap-it-a72634157/
https://t.me/zapitonline
https://zapit.online/Zapit_Whitepaper-v0.6.pdf
https://bitcointalk.org/index.php?topic=2755399.new#new
https://bitcointalk.org/index.php?topic=2755346
https://bitcointalk.org/index.php?action=profile;u=1075518