What makes MB8 Coin different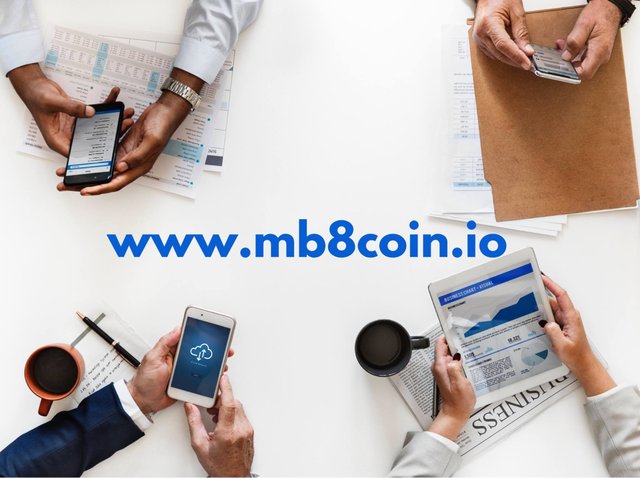 What is the Loyalty?
Loyalty is a customer's willingness to buy from or work with a brand again and again, and it's the result of a positive customer experience, customer satisfaction, and the value of the products or services the customer gets from the transaction.
It might sound obvious — of course, brands want to provide great customer service so customers will continue subscribing or purchasing. But customer loyalty is paramount to brands' success — because loyal customers can grow business faster than sales and marketing.
The Importance of Loyalty
Loyal customers are more likely to convert and spend with brands they like more often. Return and repeat customers generate as much as thrice the revenue per visit than other shoppers.
Loyal customers also account for positive social validation. Social validation is often more effective than branded content and advertising. Customers who are referred via word-of-mouth marketing have higher rates of becoming loyal customers who spend more than the average customer.
A high number of return and repeat customers indicate their trust in a brand and their products and services. This is beneficial for the business as customers choose to purchase from the brands they are loyal to, in spite of several brands competing in the market.
Customer loyalty stems from the efforts made by the customer to deliver a high success rate every time they make a purchase from the same brand. This is why organizations also prioritize customer service, as they seek to retain their existing consumer-base by increasing customer loyalty.
Is the blockchain the solution?
Blockchain technology is an excellent solution for running network loyalty programs because they address many of these technical challenges. One of these solutions include creating a shared transaction ledger between all involved brand, implementing interchanging rules based on "smart contracts", which is fraud and cheating protected. This Blockchain network will be a shared scalable infrastructure between brands from different sectors.
What makes MB8 Coin different?
MB8 Coin will be used as the 'fuel' for the existing loyalty rewards network. MB8 Coin will be the first ever cryptocurrency that is released with a proven real world use and will be accepted as part or whole payment within the existing network of vendors and retailers. MB8 Coin is set to become the backbone of the rewards network that is already being used under white label by over 2100 businesses.
The benefits from building the loyalty system (Mb8coin) on the blockchain
There are lot of benefits from using the blockchain:-
Book holidays online paying up to 100% with MB8 Coin with a 1 MB8 Coin : 1 Euro Value.
Buy products online paying up to 70% with MB8 Coin with a 1 MB8 Coin : 1 Euro Value.
Spend MB8 coin within existing and growing loyalty rewards network.
Gain 5% p/a additional MB8 Coin rewards through staking.
MB8 Coin will be listed on exchanges where customers will have the ability to trade the coin for other currencies.
MB8 coin will be accepted by over 2100 businesses soon after ICO completion.
The Multibuy App is being re-developed and will soon show nearest accepting business partners.
Gain MB8 Coin while using the existing rewards platform.
Reduced costs in running and maintaining the Multibuy rewards system.
Increased business recognition and new customers from untapped areas.
Industry first where a rewards system replaces its operating model to Blockchain technology.
Opens the rewards system to anyone who wishes to participate.
Ability to benefit from increased business from new customers and brand awareness.
Ability to buy and sell the rewards tokens on the open market rather than from a closed source at a fixed price.
Vendors will receive MB8 Coin at ICO and from all future customer redemptions on offers.
Ability to accrue 5% additional MB8 Coin rewards p/a. (by staking)
Finally
Loyalty programs based on Blockchain where smart contracts will automate all transactions will make the management of loyalty programs smooth and autonomous.The data stored on blockchain will maintain privacy of users which will increase trust of brand among users. smart contracts will take care of everything, from transferring of tokens, converting tokens, validating users during rewarding and redeeming of tokens, thus creating a trustful environment between multiple involved brands.
---
✅Website: https://mb8coin.io/
✅Whitepaper: https://mb8coin.io/%24whpdir/MB8%20Whitepaper.pdf
✅Twitter: http://twitter.com/MB8Coin
✅Facebook: http://fb.me/MB8Coin
✅Telegram Group: https://t.me/joinchat/HS6S5UljzEQlZR6nw0m61g
✅Bitcointalk ANN: https://bitcointalk.org/index.php?topic=3623567
---
Details of the Author:
✅Bitcointalk username: Erik_Smuel
✅Bitcointalk profile link: https://bitcointalk.org/index.php?action=profile;u=2020517