I must Say this has been one of the most interesting and awesome Project i have written about, Really cool.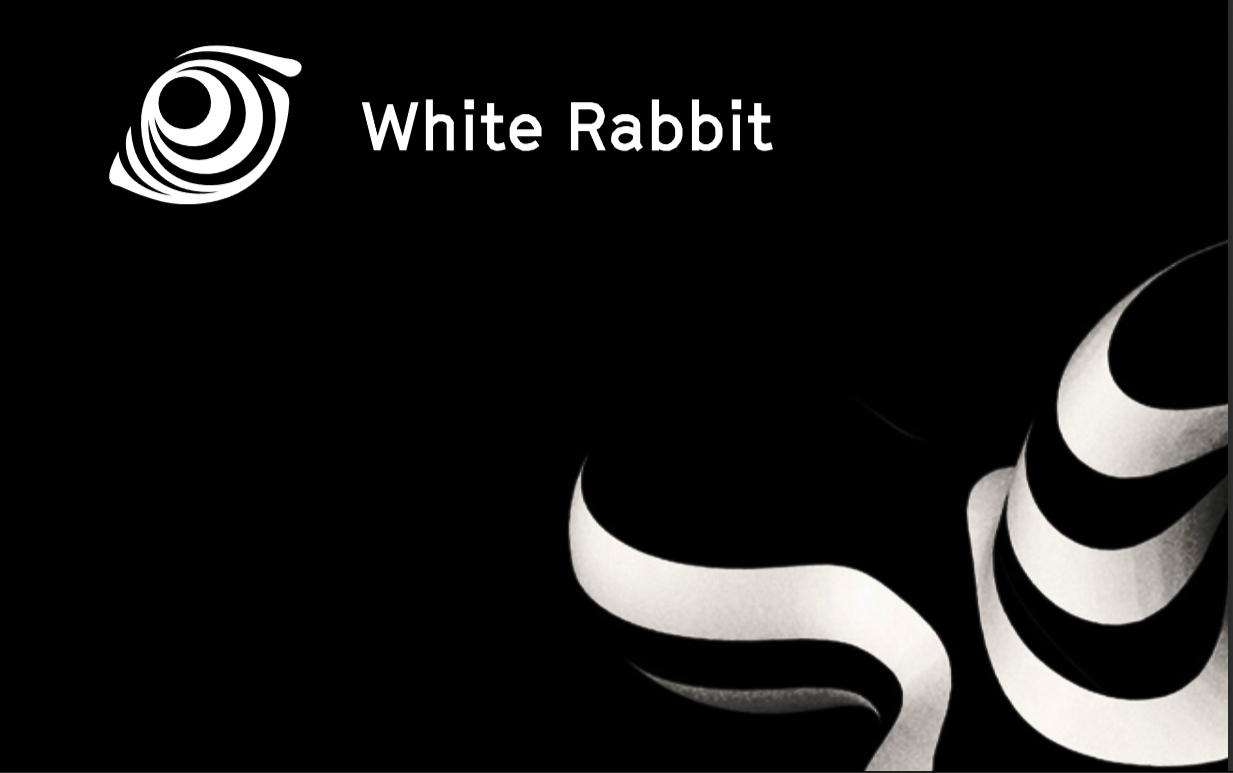 White Rabbit is a browser plugin that aims to resolve the failing business model of digital distribution of films and series. Content is expensive, users have less choice than before, revenue is neither transparent nor cash-flow positive and by not accepting users streaming habits, the industry itself encourages piracy. White Rabbit offers a p2p tokenized system powered by blockchain technology that will enable users to access any content globally, reduce cost by paying producers and creatives directly, revenue share with streaming sites to encourage an innovative streaming market and offer a transparent and instant monetization model for producers, investors, the artists and the entertainers. Everybody wins, everyone's happy.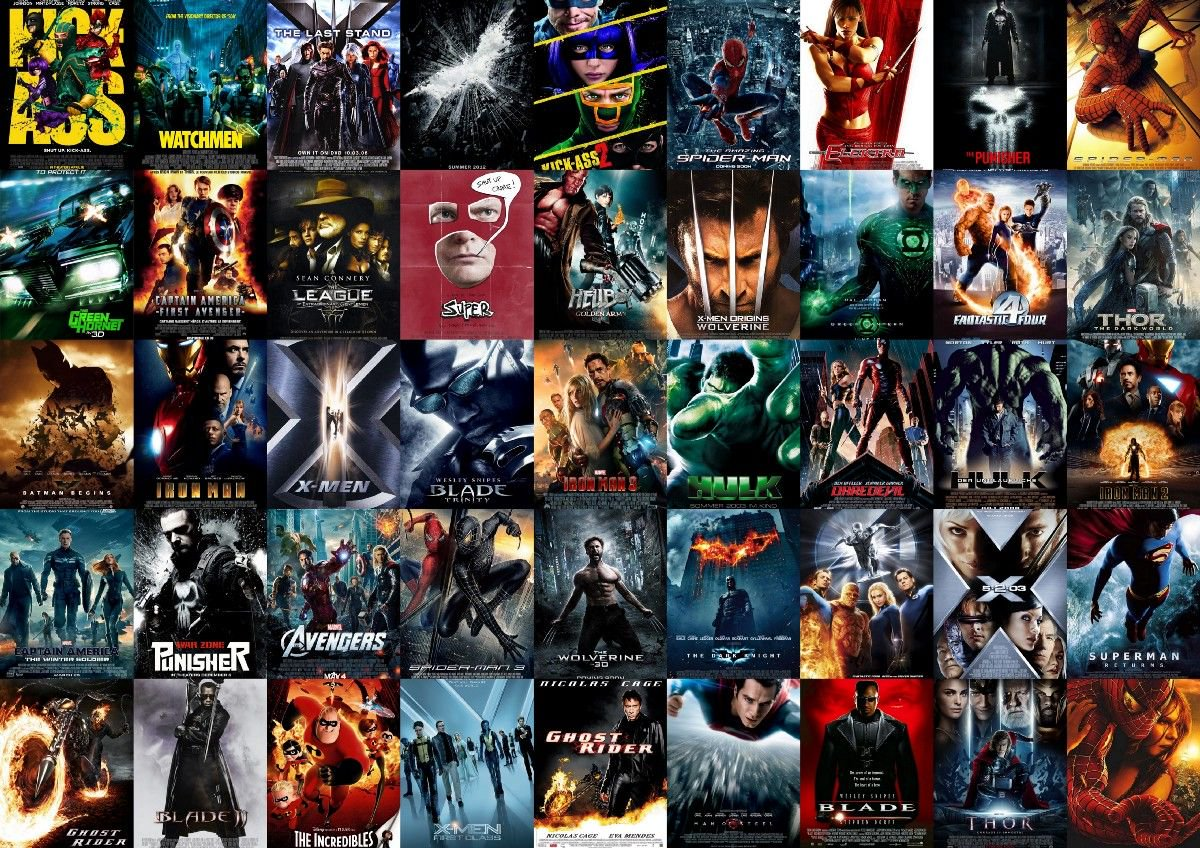 Summary
The film industry, like the music industry, has been unable to maximize its revenue potential in the digital economy. Instead of replacing old business models with sustainable digital distribution revenue benefitting the entire industry, new distribution companies have filled the void with closed server subscription services. While Netflix, Amazon and other over-the-top ("OTT") services have expanded digital streaming globally, the traditional studios and independent producers have been unable to create a space of their own to distribute digitally and globally.
Netflix, the most formidable of the digital distributors, has also changed its strategy. Having achieved a global market dominance, they have rapidly decreased the number of films and series available to customers. Instead, their aim is to produce as much content as they buy. In doing so, Netflix and other OTTs have become modern day studios. They are in direct competition with traditional studios, mini-studios, independent producers and other content creators. The major and very important difference between the old and new is that Netflix, HBO and Amazon also control global streaming distribution.
The change in strategy is understandable as it ́s absolutely necessary. Netflix rapid expansion has been debt financed, using licensed content, subscriber growth and future earnings forecast as collateral. However, in its tenth year since going digital, Netflix is still unable to deliver profit. Netflix subscription based business model has not offered a sustainable revenue stream for themselves nor the film industry. That ́s why it makes sense for them to reduce acquisitions (cost), produce more content but overall offer less to consumers. As we shall see later, the lack of available content is a major reason for piracy today.
DVD was once equal in size to a cinema release in a film's revenue stream. Today, DVD + streaming accounts for less than 15% of revenue. Equally important, the DVD market was once a viable alternative for films without a cinema release. In fact, certain films were made specifically for that market. Today, unless you have a deal with one of the major OTT companies, the non-cinema market is not financially viable.
OTT offers neither films, its producers and filmmakers the revenue, the alternative distribution nor users the extensive content selection DVD once did. OTTs like Netflix and HBO have delivered amazing series and films. Yet, they have not delivered a sustainable business model, fair distribution, transparent revenue or cash flow to the industry. In a rapidly growing $30B digital distribution market, White Rabbit will solve the following challenges:
Challenge 1: Too few films and even fewer filmmakers make money from digital distribution
A handful films receive a one-off sum. Most either don't get distribution or get lost in the iTunes jungle. We are talking brilliant arthouse and indie films, celebrated at major festivals, costing millions of dollars.
Challenge 2: Lack of transparency
What revenue films receive lacks transparency and cash-flow immediacy. It will take 6 months to 5 years to receive what ís due from a film's revenue stream. Even then, producers, directors and investors have little idea as to how many people actually watched their film.
Challenge 3: Pirates vs. Fans
The industry doesn ́t distinguish between pirates and fans. Pirates don't pay by principle, period. Fans are forced to break the law because they don't have access to their favourite films and series and aren't necessarily allowed to pay for it.
Challenge 4: Lack of choice
OTT, or closed server subscription services, dominate the market. They produce more of their own content and buy less, offering fans a minimal choice of content. OTT ́s can no longer be considered distributors; they are modern day studios.
Challenge 5: Lack of convenience
The digital distribution paradox — a lack of competition in OTT hampers innovation in UI, search and services. Yet, more subscription services would mean more accounts, more logins and many more searches for users to find the content they want.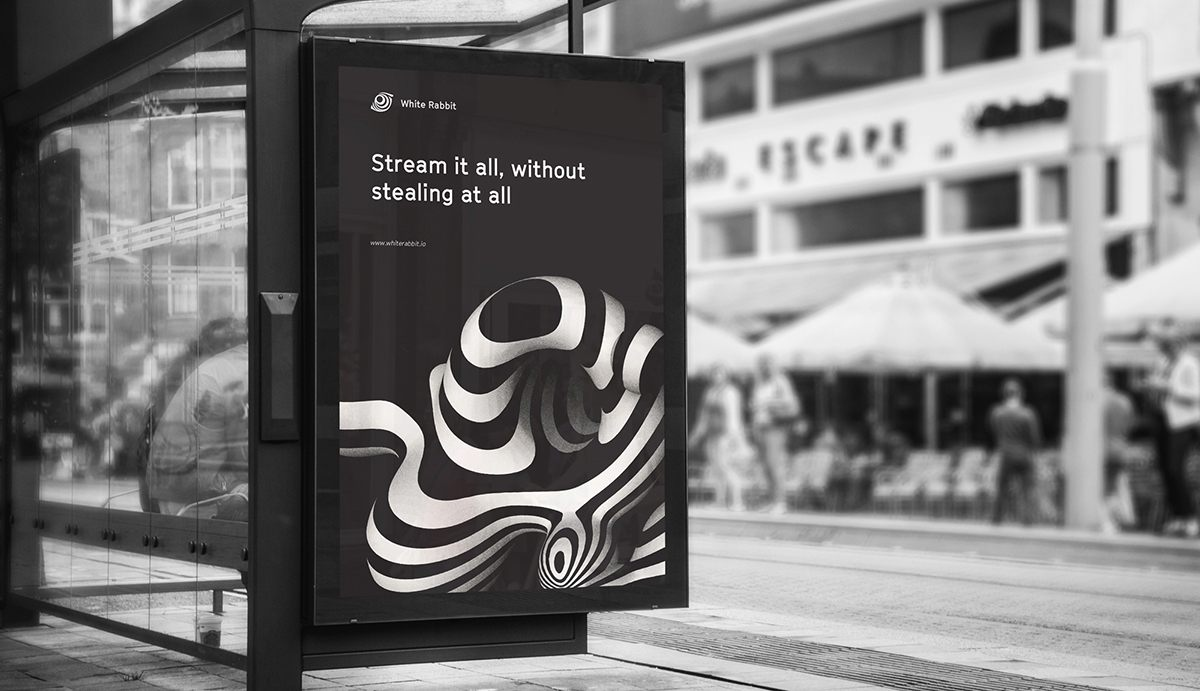 White Rabbit ́s solution
White Rabbit ́s solution to these challenges is its unique browser plugin that recognizes the content you are streaming, from any P2P or open server streaming site you choose to stream from. Once the content is recognized, the plugin allows users to pay the rights holders and filmmakers directly as they stream. Therefore, we enable a competitive market for digital distribution and liberate creators, their content and the users from subscription platforms. Instead of closed subscription services, White Rabbit separates distribution from payment, offering one login, one payment system but infinite viewing experiences.
White Rabbit, the Rabbit Hole and maximizing IPR
Users prefer certain sites due to innovative UI, variety, niche selection or simple bandwidth limitations. White Rabbit creates a system to augment popular distribution systems by revenue sharing, allowing third party applications and sponsoring development of tools available to users and sites. When the browser plug-in recognizes streamed content and deducts a set fee, that content is henceforth available in the user's library, in the highest quality, approved by the producers. The White Rabbit plugin is also a portal to the user's own consolidated library and our content ecosystem, which we call the Rabbit Hole.
The Rabbit Hole (library) offers users additional content, like behind-the-scenes or deleted scenes. Unique content, like events with filmmakers, Q&A and fan forums. Monetization by selling of merchandise or props from the film. Technology innovation like special VR screenings of films, where fans globally can meet the filmmakers and engage in their films and filmmaking. By incentivizing fans to engage, even the most obscure films can have a loyal global following.
The options are endless, so two factors are key:
The Rabbit Hole tears down the many barriers that keep fans apart today, ensuring fans and filmmakers are able to interact and transact so IPR is maximized We open up for third party developers through an API. This will lead to new creative ways to monetize, incentivize and engage fans and filmmakers.
Today producers, filmmakers and their investors are not able to maximize their IPR because they are not maximizing the true potential of digital streaming. They are not in contact with their fans. White Rabbit and the Rabbit Hole closes the gap and allows optimal monetization of IPR and engagement with fans.
Road Map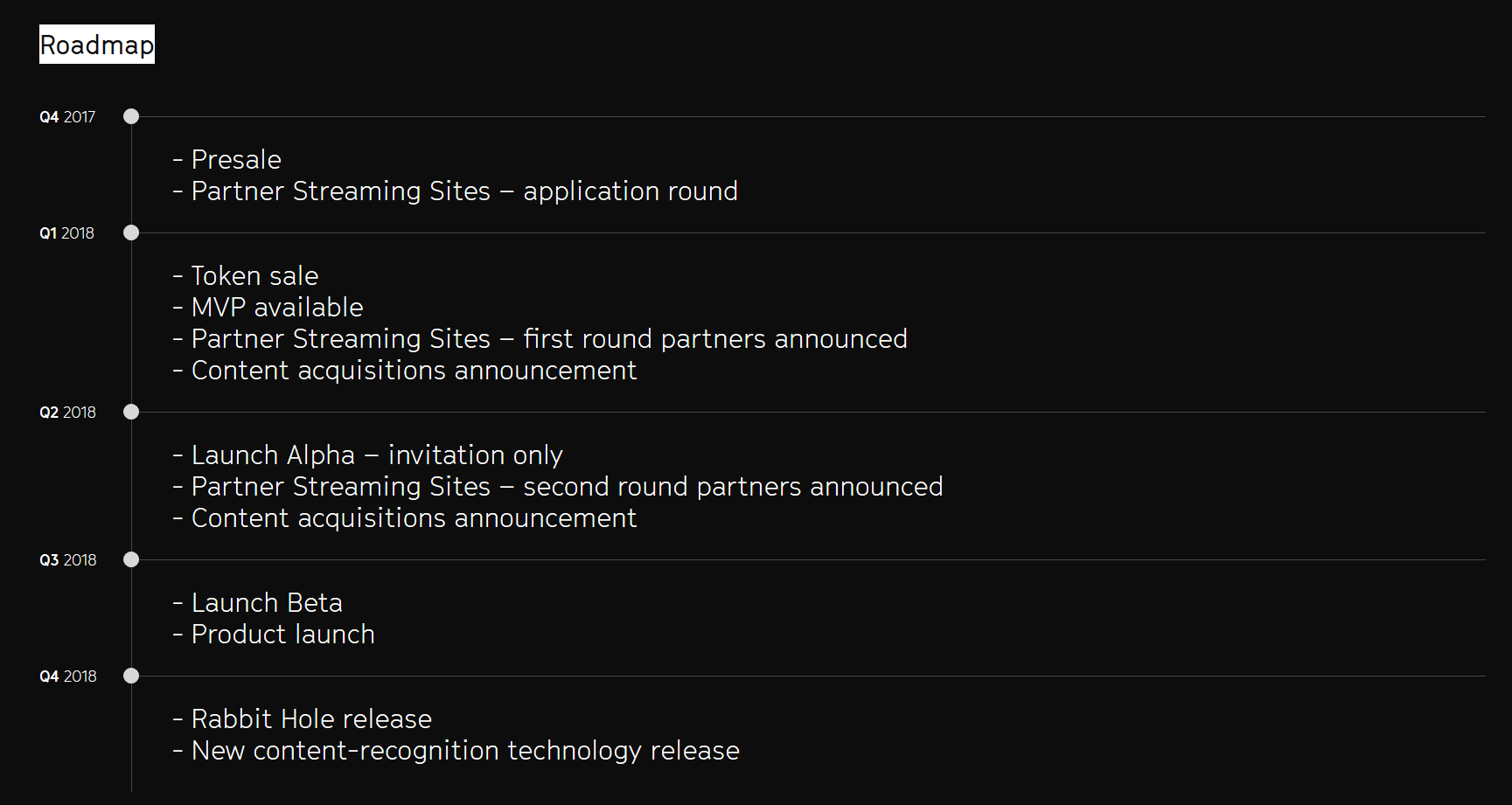 Distribution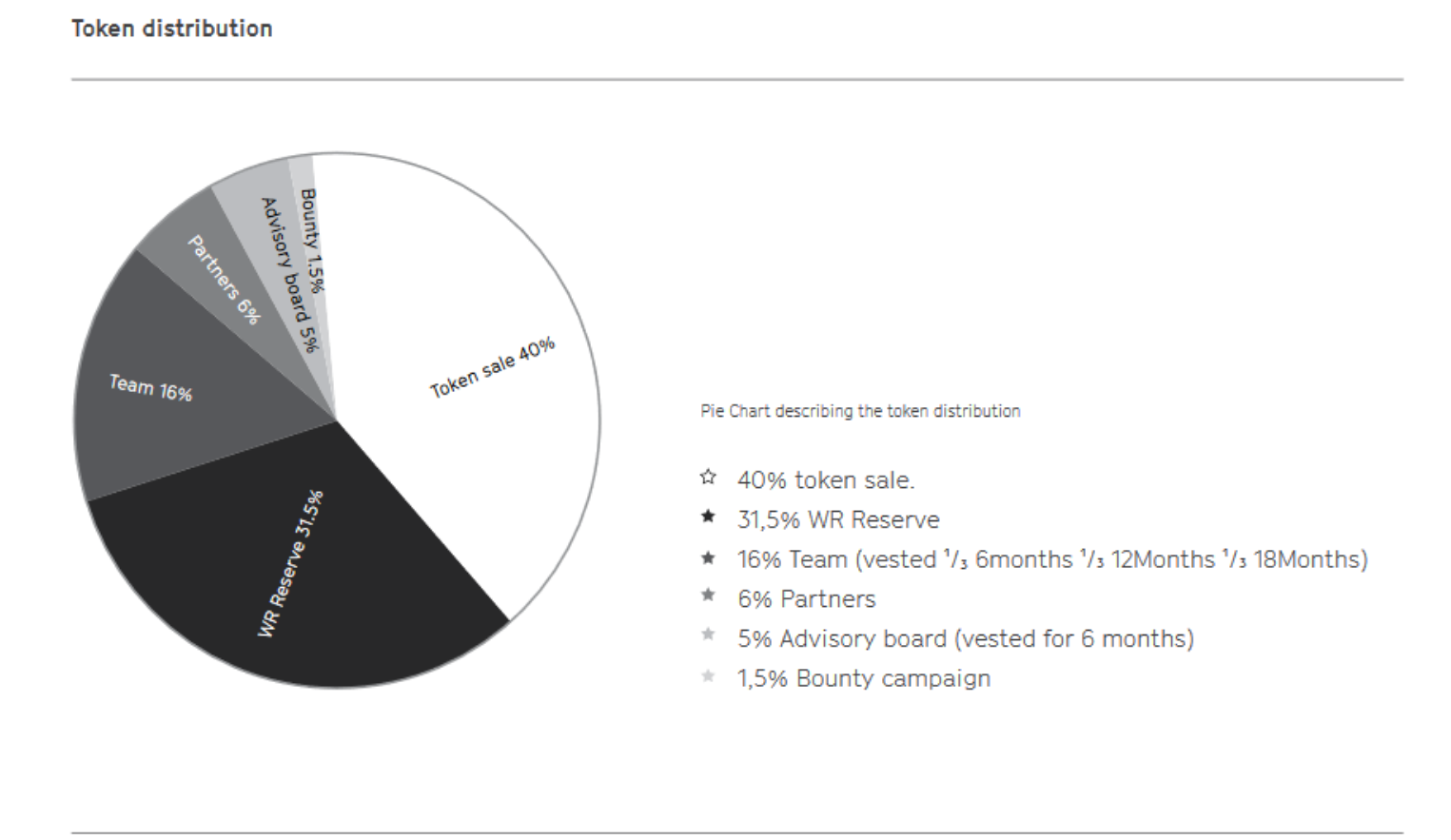 Token Sale
Presale : 27th November 2017
Token sale : 1st Quarter 2018 -30 days sale
Soft cap : 5,000 ETH
Medium target : 12,500 ETH
Hard cap : 25,000 ETH
Token Price : TBA shortly before start of token sale
Meet the Team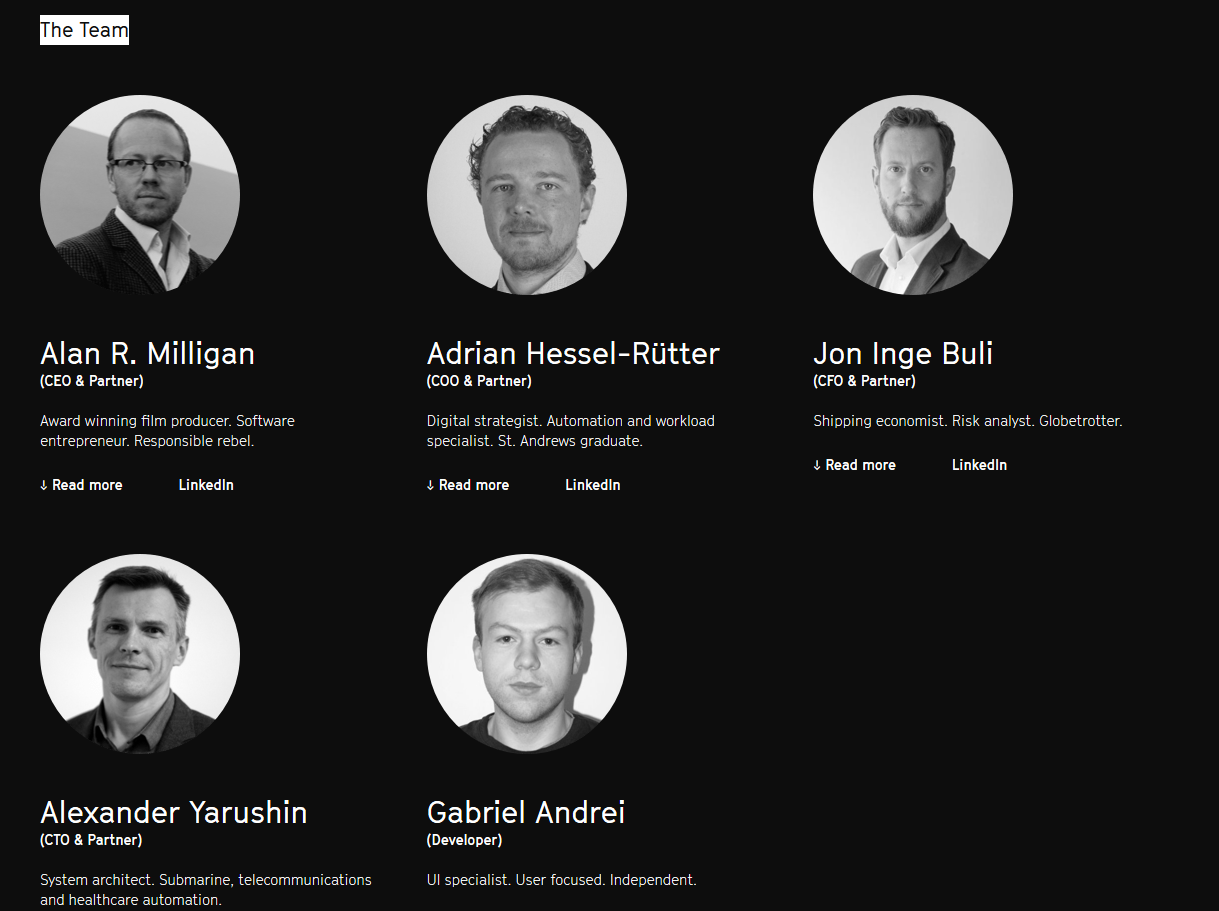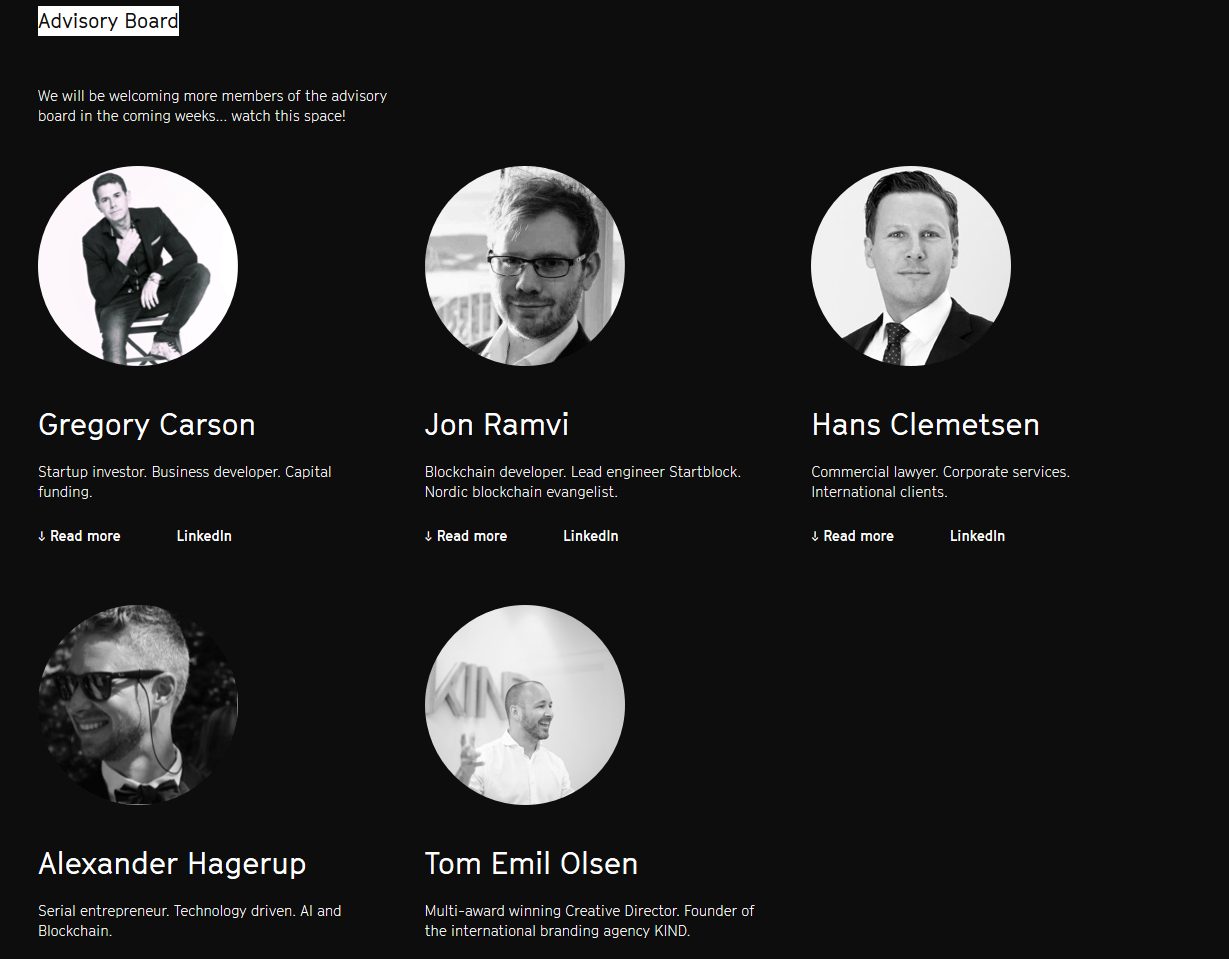 "Our goal is to become HBO faster than HBO can become us."
Ted Sanderos, Netflix Chief Content Officer.
Netflix has yet to show a profit for its operations. Their global expansion has been financed by debt driven title acquisitions and territory expansion. Netflix has smartly shifted its strategy. They are taking advantage of their global distribution position to compete directly with the film and TV industry itself. HBO and Amazon Prime have been doing the same since their inception.
"Netflix is driving toward having half the content on its streaming service be original productions over the next few years, with the other 50% representing licensed TV shows and movies."
David Wells, CFO of Netflix
Their decision to produce, rather than buy, worries the majority of filmmakers, film producers and investors. This is a return to the studio system of old, controlling financing, production and distribution under one house. It should worry users too. The more control a few players have, the less choice the consumers will be given under the closed server subscription based model. Netflix broke new ground in digital distribution and with HBO and Amazon has created fantastic content. Since they are no longer merely distributors, there is a market need for a competitive distribution, service and revenue model for the thousands of non-Netflix, HBO and Amazon titles that struggle to distribute globally. Producers and investors have begun to understand that this situation of scarcity is driving fans towards piracy. How else can they watch what they want to watch? The only option to avoid the spiraling piracy is to ensure we have a competition in distribution.
While these companies may have challenged the studio system of old, White Rabbit represents the next generation global digital distribution model.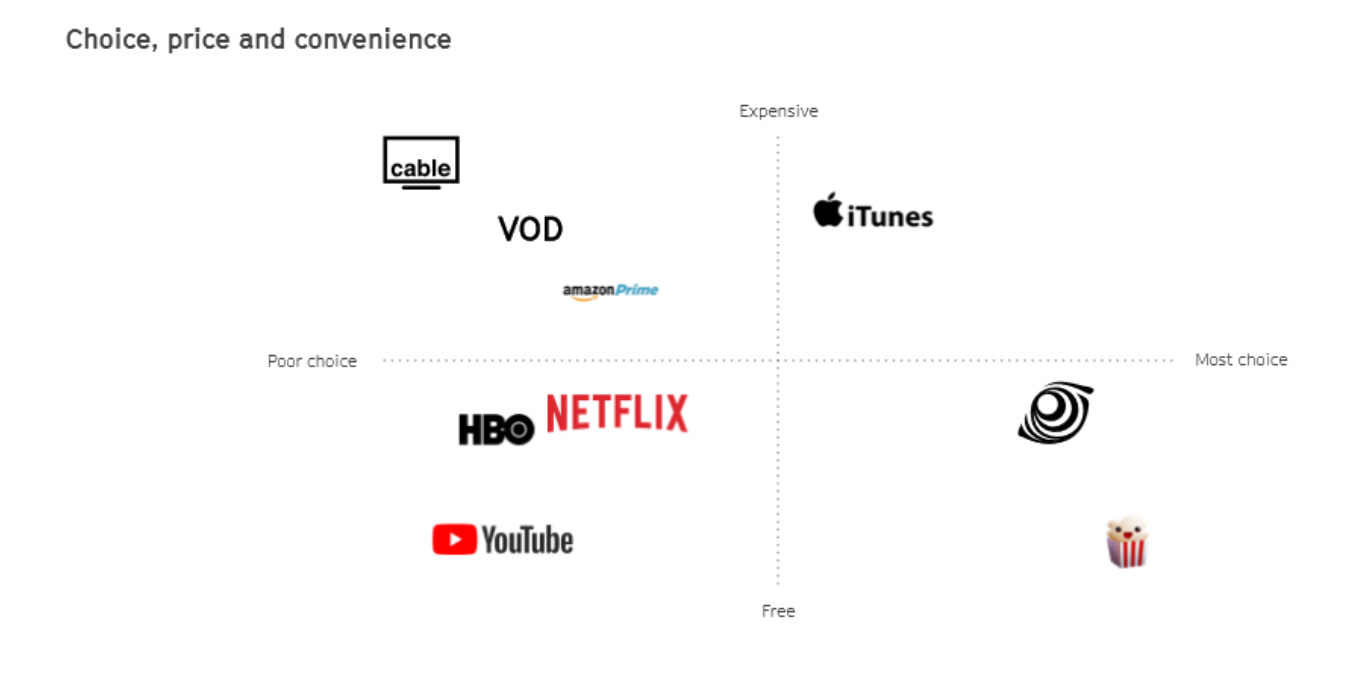 For more information please visit
WebSite: https://whiterabbit.one/
White Paper: https://whiterabbit.one/docs/White_Rabbit-White_Paper_v1.0.pdf
Bitcointalk: https://bitcointalk.org/index.php?topic=2472674.0
Telegram: https://t.me/jumpin