Willtoken is a utility token issued by Digitrust Corporation, which provides wealth assignment services to members of the crypto investment community.
Willtoken can be purchased and utilised like any other crypto coin on the market today. People who use Willtoken will be entitled to the service of crypto wealth assignment, while the users don't use Willtoken may avail the same service at a chargeable rate.
Willtoken service is an automated service to transfer crypto-assets to the beneficiary through an organised system, where latest technologies like Blockchain, Hyperledger and Sawtooth technologies are in use.
The system design is to integrate with entities (i.e. exchange, e-wallet), investors can transfer their wealth and assets from these entities to their beneficiaries without much hassle or fuss. The fair part of this deal is the investor may or may not need to disclose the investment portfolio to his recipients.
Our system will extract the investment details of the investor using the grant of probate and initiate the process. This process will identify the beneficiaries, verify authenticity, and execute the transfer protocol with any of the below options,
• Execution Order
• Letter or Administration
• Court order
Our integrated service allows investors to put in place particular process and procedures to ensure that the transfer of their crypto-wealth takes place seamlessly and without interference from an unknown party. Investors also want this process to complete without an unreasonable loss of time and value of their intended recipient.
Everyone can subscribe to this service by becoming an active user of Willtoken. Investor or user requires a minimum number of 100 Willtokens to access the settlement service.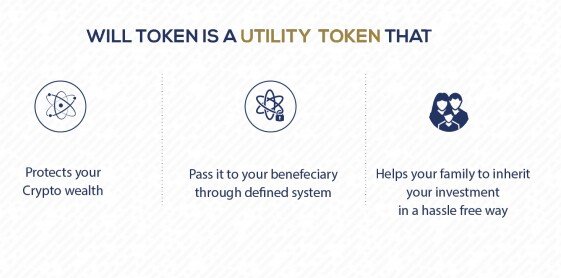 VISION
Ultimate goal of WILL Token is to provide a non-complicated, fully automated, simple to apply and non-invasive crypto wealth assignment as well as settlement service to all Crypto investors Community.
We foresee a future where the appointment of beneficiary becomes a regulated and mandated feature for every crypto investor. It allows for protection of investments and holdings. It provides the ability to pass it on to their loved ones effortlessly.
MISSION
Our mission is to provide a safe blockchain environment for crypto investors to build wealth and empower their beneficiaries to inherit their wealth when the investor is no longer around. Future rollouts of Digitrust Corporation and WILL Token will see the introduction of Will writing services, the appointment of trustees and executors, management of wealth and assets as well as inheritance and settlement services onto the blockchain platform.
WHY BLOCKCHAIN?
The blockchain is a decentralised technology.
It uses state-of-the-art cryptography, so if we have a global, distributed database that can record all the transactions into a decentralised ledger. The idea of a distributed database established through mass collaboration and smart code rather than through a powerful institution that does the authentication and the settlement.
Blockchain technology is like the Internet, and it has built-in robustness. By storing blocks of information that are identical across its network.
The Blockchain technology cannot control by any single entity and has no single point of failure.
Bitcoin created in 2008. Since that time, the Bitcoin blockchain has operated without significant disruption. (Till date, any of problems associated with Bitcoin have been due to mismanagement. In other words, these problems come from lousy intention and human error, not flaws in the underlying concepts.)
The Internet itself has proven to be durable for almost 30 years. It's a track record that bodes well for blockchain technology as it continues to be developed.
THE IMPLEMENTATION OF WILL TOKEN SYSTEM
Will system allows seamless integration with crypto exchanges and wallets. It utilizes various investigative and suggestive tools to ascertain death of investors.
Will system verifies the validity of claims and helps the beneficiaries of the deceased person, to presume control of the crypto-wealth in accordance the Crypto-Investors pre-written choice.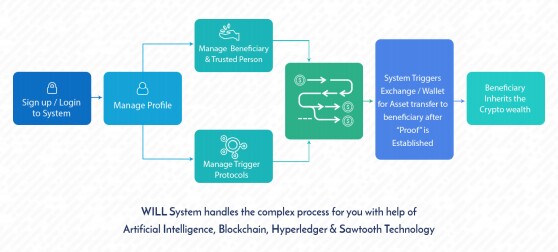 This service is a fully automated process. Our system helps remove the element of fraud, false claim and unauthorized access to crypto asset claims thus providing Investor and their beneficiary the most secure transfer protocol available to date
There are many ways to achieve this. The fundamental feature is customer's preference of a safety net to protect his or her investment and meeting legislative requirements.
ROLLOUT PLANS AND FUTURE SERVICES
Our service is achieved through an integrated and evolving system. The current rollout plan targets the various stages of development.
During the first phase of the rollout, we will be creating integration with existing platforms, exchanges and e-wallets.
Upon successful interactions with exchanges and e-wallets allows the crypto investor to appoint beneficiaries from our system.
The Further process will enhance the owner's ability to direct, redirect and control their crypto wealth assignment from our system.
The investor can manage, assign, transfer and execute his/her wish using the proven and reliable Blockchain technology. All these will be done in complete secrecy without interference or divulgence or even assignment of any access codes and passwords.
The system incorporates hyper ledger multi-signature authorisation method, and the cryptocurrency investors will have full control of the process.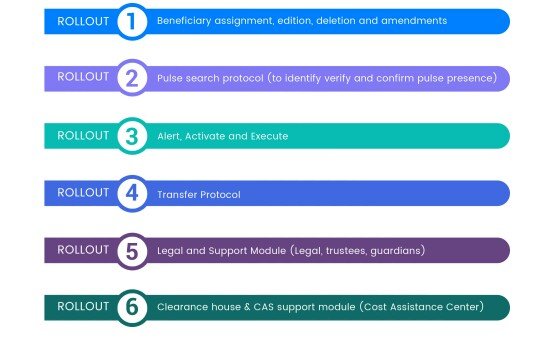 TOKEN SALE DETAILS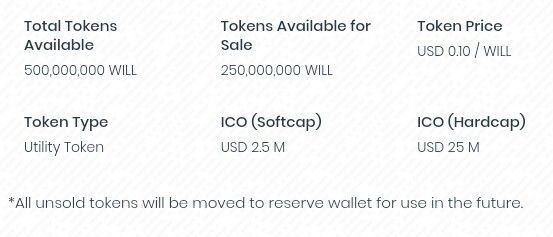 Token sale duration:
Pre-ICO: 1st May 2018
Public Sale: 1st June 2018 onwards
TOKEN ALLOCATION & USE OF PROCEEDS
Token Allocation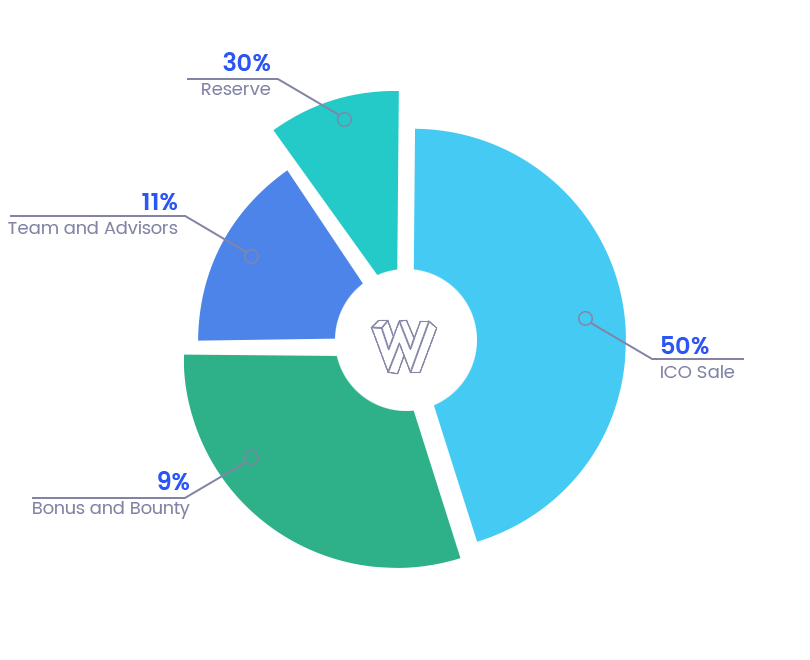 Use of proceeds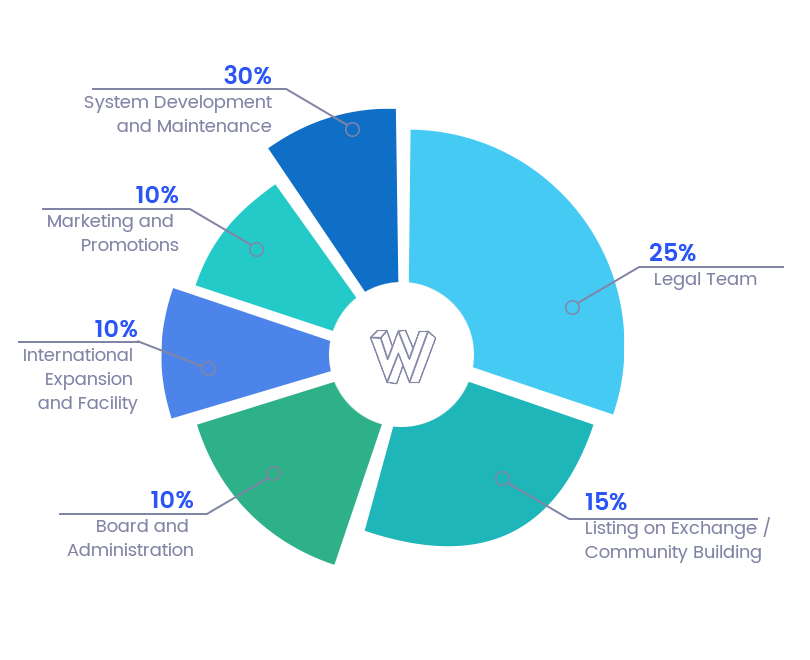 ROADMAP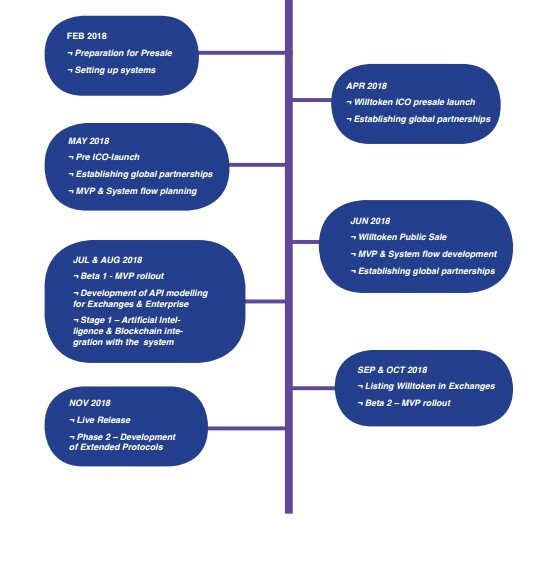 CORE TEAM & ADVISORS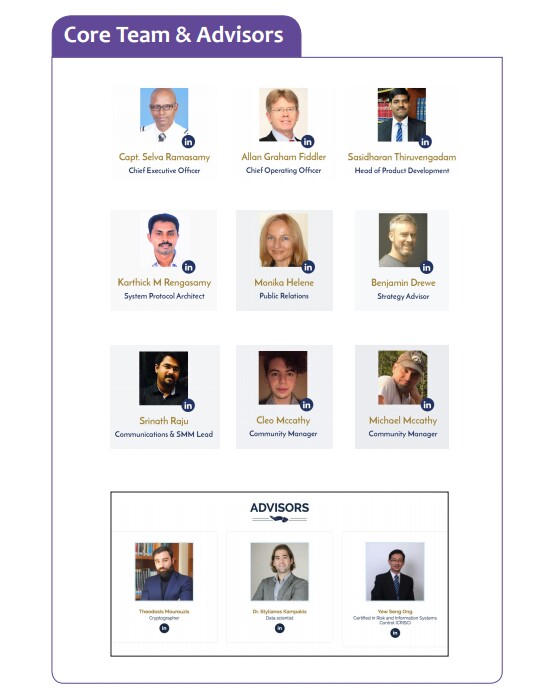 For more information, please visit:
Website: https://willtoken.io/?utm_source=bitcointalk&utm_medium=ann
Whitepaper: https://willtoken.io/WhitePaper.pdf?utm_source=bitcointalk&utm_medium=ann
Telegram: https://t.me/WilltokenOfficial
Facebook: https://www.facebook.com/willtoken.io/
Twitter: https://twitter.com/willtoken_io
Youtube: https://www.youtube.com/channel/UCX9M_NU4fjMD89KuN7nuojA
ANN Thread: https://bitcointalk.org/index.php?topic=3647979.0
Bounty Thread: https://bitcointalk.org/index.php?topic=3734790
Author: Crator Touch
My Bitcointalk Profile: https://bitcointalk.org/index.php?action=profile;u=1612381