WILL TOKEN – A Decentralised Organization for the Settlement of Crypto Assets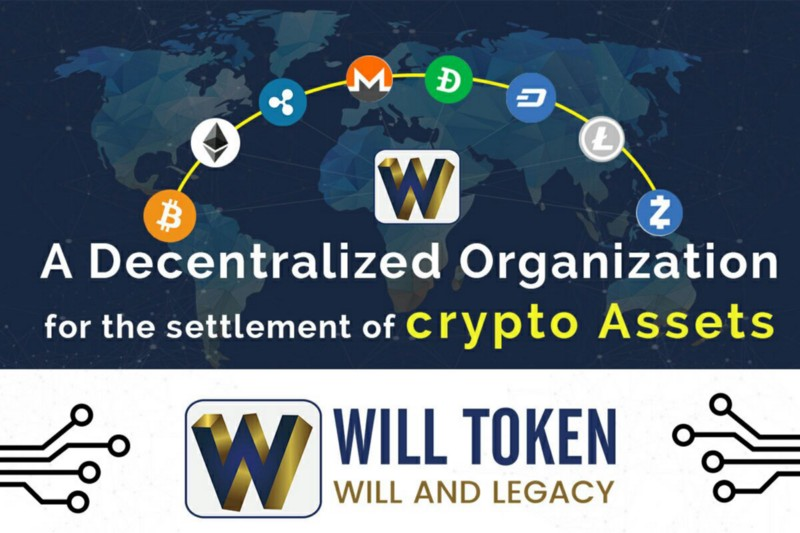 The question to ask ourselves is , What can they do differently, its just another cryto company .I Guarantee after reading these article perceptions will change and potentials will become reality because,the new rave in town is here, a breath of fresh air , very promising and a future secured.
Technologies are changing the world , what previously seemed to be impossible is already a reality today. The time of change as come. So, Let us all understand the project WILL TOKEN is all about.
The question on most cryto investors lips is what happens in case of death, can i appoint my next of kin, what does the future holds in a business world full of uncertainties, how will my family or next of kin receive my cryto wealth and the big one!, WHO CAN I TRUST and appoint to undertake the process?
Will Token addresses all these pool of doubts and questions thoroughly by providing a safe blockchain environment for crypto investors to build wealth and empower their beneficiaries to inherit their wealth when the investor is no longer around.
Future roll outs of Digitrust Corporation and WILL Token will see the introduction of Will writing services, the appointment of trustees and executors, management of wealth and assets as well as inheritance and settlement services onto the blockchain platform.
We foresee a future where the appointment of beneficiary becomes a regulated and mandated feature for every crypto investor. It allows for protection of investments and holdings. It provides the ability to pass it on to their loved ones effortlessly.
WILL TOKEN
Willtoken is a utility token issued by Digitrust Corporation ; It's a decentralized crypto asset settlement service provider from Singapore which provides wealth assignment services to members of the crypto investment community.
We are a well-established firm in distressed asset administration protocols and estate management services.
We have a proficiency in software development and blockchain application capability
We have an experienced, strong and dynamic multinational management team with varying expertise and diverse capabilities.
Willtoken can be purchased and utilised like any other crypto coin on the market today. People who use Willtoken will be entitled to the service of crypto wealth assignment, while the users don't use Willtoken may avail the same service at a chargeable rate.
Below is a short insight video to the world of Willtoken for your careful
considerationEveryone understands that death is unavoidable in life. You will also understand the importance of ensuring the well being of your loved ones. After all, one of your investment goals is to provide a financial haven for yourself and your loved ones.
You need someone to ensure that the wealth you have built reaches your family in the event of your sudden death. Our Integrated Service allows you to put particular process and procedures to ensure that the transfer of your crypto-wealth takes place seamlessly, automatically and without interference from a third party. You also want this process to complete without an unreasonable loss of time and value to your intended recipient.
ROAD MAP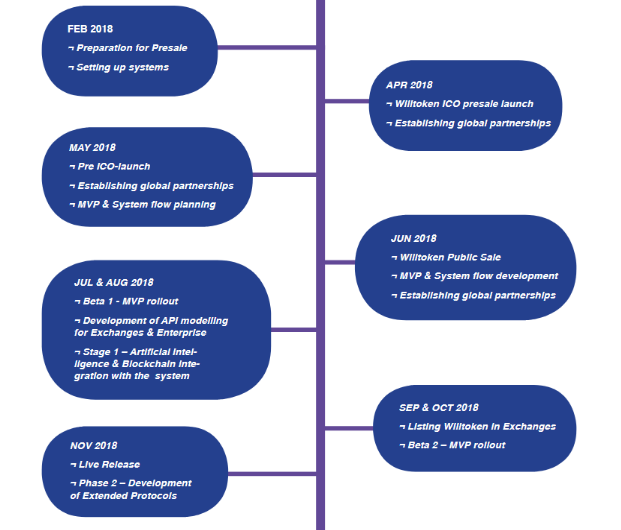 Above is the road map for your perusal.
TOKEN AND ICO DETAILS
You can purchase Willtoken for USD 0.10 during its initial public sale. It begins on 1st May 2018 and ends on 15th June 2018.
Token – Will
Price – 1 Will Token = 0.10 USD
Bonus – Yes(Attractive Bonus Structure)
Platform(Will Protocol) – Ethereum ERC20
Accepted Cryptocurrency – ETH, BTC, LTC, DASH
Contribution – Any amount is acceptable(No minimum contribution)
Trading -Listing on exchanges in Q3-2018(Currently in discussion with several exchanges)
TOKEN CROWD SALE
Total Tokens Available – 500,000,000 WILL
Tokens Available for Sale – 250,000,000 WILL
Token Price – USD 0.10 / WILL
Token Type – Utility Token
ICO (Softcap) – USD 2.5 M
ICO (Hardcap) – USD 25 M
*All unsold tokens will be moved to reserve wallet for use in the future.
TOKEN ALLOCATION
50% ICO Sale
30% Reserve
11% Team and Advisors
9% Bonus and Bounty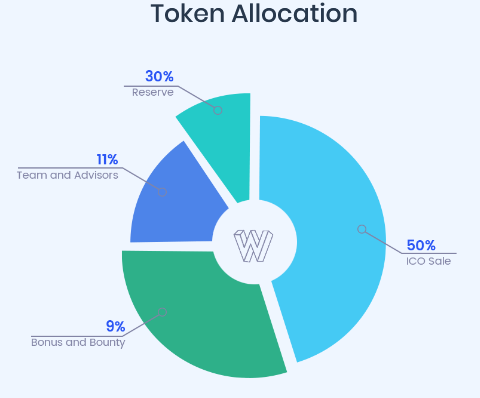 USE OF PROCEEDS
30% System Development and Maintenance
25% Legal Team
15% Listing on Exchange / Community Building
10% Marketing and Promotions
10% International Expansion and Facility
10% Board and Administration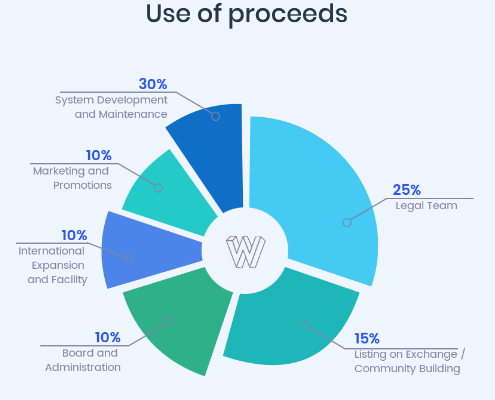 You can purchase Willtoken for USD 0.10 during its initial public sale. It begins on 1st May 2018 and ends on 15th June 2018.
Will Token is a Decentralised Crypto Asset Settlement Service which is working to catalyse this process so that the present crypto-investors can have their peace of mind when they build their crypto-assets. The ultimate goal of Will Token is is to provide a non-complicated, fully automated, simple to apply and non-invasive crypto wealth assignment as well as settlement service to the entire Crypto Community.
#GET IN TOUCH
Be a part of this tremendous project and follow these links for more information;
Website: https://willtoken.io/
Whitepaper: https://willtoken.io/WhitePaper.pdf
Bitcointalk: https://bitcointalk.org/index.php?topic=3734790.0
Twitter: https://twitter.com/willtoken_io
Facebook: https://www.facebook.com/willtoken.io/
Medium: https://medium.com/@willtoken.io
Reddit: https://www.reddit.com/user/willtoken_io
LinkedIn: https://www.linkedin.com/company/digitrustcorp/
Github: https://willtoken.io/#
Telegram: https://t.me/WilltokenOfficial
Bitcoin Talk Profile: https://bitcointalk.org/index.php?action=profile;u=2191289