WILLTOKEN PLATFORM.
Willtoken is a utility token issued by Digitrust Corporation, which provides wealth assignment services to members of the crypto investment community. They provide complete crypto wealth access and settlement service to Crypto investors across the globe. They ensure a safe beneficiary nomination, transfer of crypto assets to the beneficiary via a seamless process of technology without sharing the most secured information with third parties including Willtoken.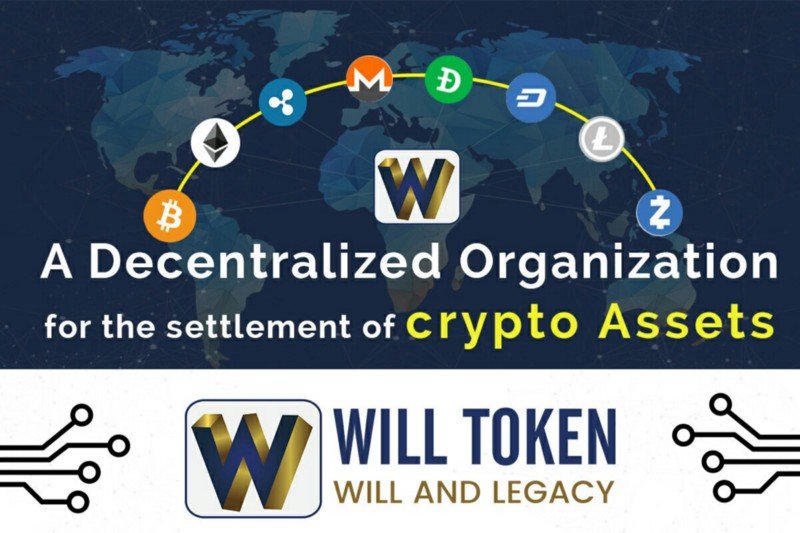 Their blockchain Integrated Service allows investors to put particular process and procedures to ensure that the transfer his crypto-wealth takes place seamlessly, automatically and without interference from a third party. Blockchain technology is like the Internet, and it has built-in robustness. By storing blocks of information that are identical across its network. The Blockchain technology cannot control by any single entity and has no single point of failure, It uses state-of-the-art cryptography and global database that can record all the transactions into a decentralised ledger.
With the blockchain platform incorporated with will token automated service to transfer crypto-assets to the beneficiary through an organised system can be achieved. The system design is to integrate with entities (i.e. exchange, e-wallet), investors can transfer their wealth and assets from these entities to their beneficiaries without problems in the process and no intermediaries is involved in the process of transaction.
The system will extract the investment details of the investor using the grant of probate and initiate the process. This process will identify the beneficiaries, verify authenticity, and execute the transfer protocol with any of the below options,
• Execution Order
• Letter or Administration
• Court order.
HOW IT WORKS?

BENEFITS
WILL Token is your utility token to:
– Prepare for any eventuality
– Assign and modify heirs over time
– Secure settlement services
Willtoken is a utility token from Digitrust Corporation; Willtoken can be used to avail the crypto settlement services.
– Willtoken helps to protect your Crypto wealth securely.
– It helps to pass your Crypto assets safely.
– It helps your loved ones to inherit Crypto assets through a regulated system.
– GNS (Geo Network Search) plus identification, alert and response
– Verification and counter response.
Willtoken will act as a mode of payment to initiate and execute the Crypto wealth settlement services.
TOKEN SALE DETAILS

Price – 1 Will Token = 0.10 USD
Bonus – Yes (Attractive Bonus Structure)
Platform (Will Protocol) – Ethereum ERC20
Accepted Cryptocurrency – ETH, BTC, LTC, DASH
Contribution – Any amount is acceptable (No minimum contribution)
Trading -Listing on exchanges in Q3-2018(Currently in discussion with several exchanges)
TOKEN CROWDSALE
Total Tokens Available – 500,000,000 WILL
Tokens Available for Sale – 250,000,000 WILL
Token Price – USD 0.10 / WILL
Token Type – Utility Token
ICO (Softcap) – USD 2.5 M
ICO (Hardcap) – USD 25 M
All unsold tokens will be moved to reserve wallet for use in the future.
TOKEN ALLOCATION
50% ICO Sale
30% Reserve
11% Team and Advisors
9% Bonus and Bounty
USE OF PROCEEDS
30% System Development and Maintenance
25% Legal Team
15% Listing on Exchange / Community Building
10% Marketing and Promotions
10% International Expansion and Facility
10% Board and Administration
MEET THE TEAM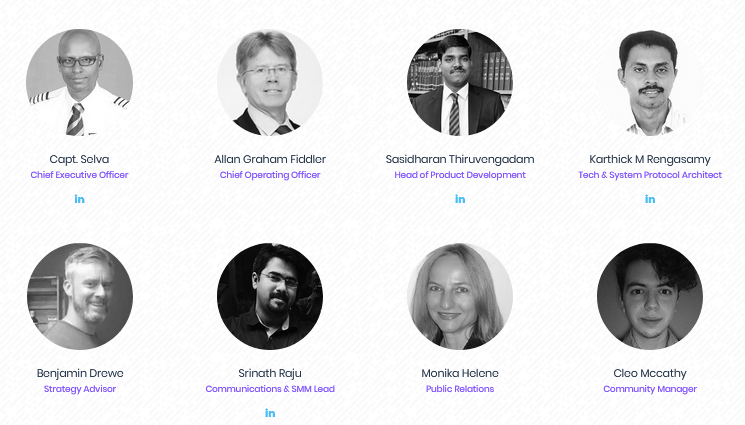 ADVISORY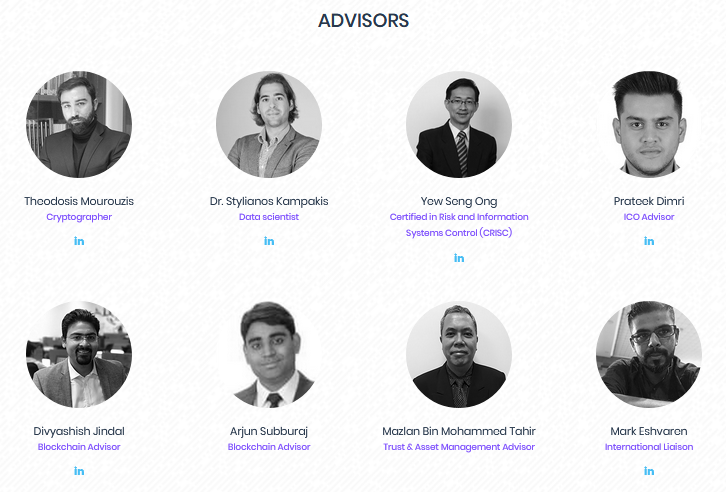 ROADMAP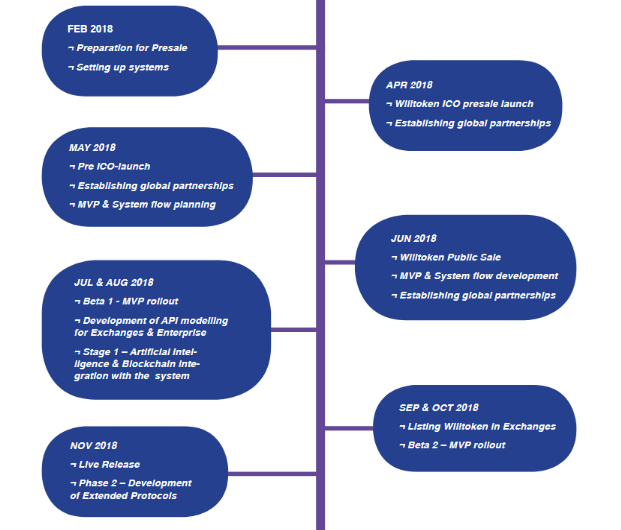 For more details;
Website: https://willtoken.io/
Whitepaper: https://willtoken.io/WhitePaper.pdf
Bitcointalk: https://bitcointalk.org/index.php?topic=3734790.0
Twitter: https://twitter.com/willtoken_io
Facebook: https://www.facebook.com/willtoken.io/
Medium: https://medium.com/@willtoken.io
Reddit: https://www.reddit.com/user/willtoken_io
LinkedIn: https://www.linkedin.com/company/digitrustcorp/
Github: https://willtoken.io/#
Telegram: https://t.me/WilltokenOfficial
Published by: Harleyberry
Bitcointalk profile link: https://bitcointalk.org/index.php?action=profile;u=1620264
Eth Address: 0x2F646B6A6085d34B0Efc88C1b0DCaa8B3af2E53C