Windhan Energy – Crowdfunding and Energy Based Trading Platform in Blockchain technology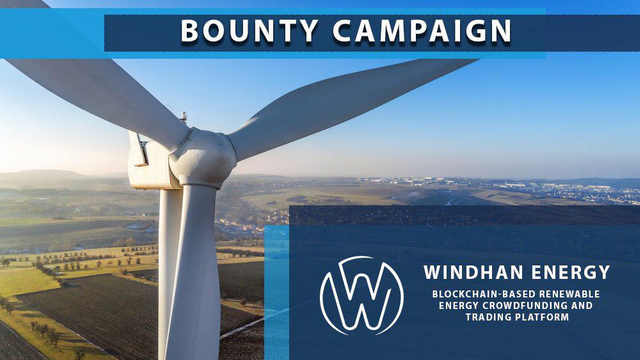 For humanity at the moment of time one of the most important resources for its normal life is energy. And to be more precise, the electricity with which everything works around. If we didn't have electricity, we would have lived in an uncivilized world, where the only source of light was a kerosene lamp and candles.
Now we are surrounded by just tens of thousands of electrical appliances and sensors working from them. Starting with the usual kitchen, ending with medical institutions, shopping centers and other large enterprises. All of them depend on constant and uninterrupted power supply.
Problems
Powerful power plants provide us with this electricity, which, alas, do not always benefit by their actions. After all, many of these power plants are very dangerous and harmful to our health and the ecological state of our land. And of course I'm talking about these types of stations that use nuclear power, and non-renewable sources of raw materials to generate a powerful flow of electricity. Unfortunately, the consequences of the work of such stations are simply enormous and something needs to be solved.
At the same time, a large number of people around the world are working to solve the existing problems.they offer the use of alternative sources of energy, green and renewable, derived from natural resources such as the sun, water and wind. These three components are a kind of flagship of an environmentally friendly energy source, the processing of which does not harm others and especially does not carry any threat to the environment.
But despite the fact that this alternative is obvious, many States do not want to Finance the construction of new environmentally friendly "green" energy sources. Therefore, this progress lies more on the shoulders of energy enthusiasts, whose main mission is to implement this qualitative transition to renewable energy sources.
In the current millennials generation, energy is one of the main factors to drive technological progress. The world needs more energy to be supplied to homes and as a transportation fuel for people whose numbers continue to grow with increasing living standards. But to deal with climate change, energy must be brought in from low carbon sources. Our knowledge, technology and innovation help bring more clean energy.

Life and livelihood, economy, and society rely on easy, reliable and affordable energy for their prosperity and growth. Humans are now more connected than before. More and more people can enjoy better opportunities, better health, and a higher standard of living.

Most of the energy we use today comes from oil and coal, while the use of natural gas is also increasing. These hydrocarbons move, heat and cool homes and workplaces, and provide fuel for the transportation system that takes us to work or school, or takes us to vacation spots. With this energy industry can support our lives, and provide chemicals to maximize the quality of the products we buy, such as the device you are using to read this page.

Global demand for energy is increasing, which is driven by population growth with increasing living standards.

In 2050 the world population is estimated to increase to 9 billion people – that is, almost 2 billion more than our current number. Many people in the emerging economy will join the global middle class. They will buy refrigerators, computers and other energy-consuming equipment. And more and more people will buy cars, more than double the number on the road today.

Our cities are increasingly acting as the economic heartbeat. About three-quarters of the world's population will live in urban areas before the middle of the century, which puts greater pressure on food, water and energy resources that are important for our common prosperity and prosperity.

Experts agree that global energy demand tends to double by 2050 compared to demand in 2000. At the same time, solving the problem of climate change caused by carbon dioxide (CO2) emissions and other environmental pressures is increasingly urgent.

To meet this challenge, radical changes in the global energy system and a variety of new energy sources are needed. Because the energy system is so large, and the demand for energy is accelerating so rapidly, great joint efforts are needed to realize this change.
About the project
Windhan is a 108MW green energy flagship project in Kazakhstan, comprises Green energy Crowdfunding and trading platform which uses blockchain technology to create a more meritocratic next generation of renewable energy assets. It connects energy buyers (households and investors or market makers) directly with green energy producers and creates an opportunity to purchase energy upfront at below market rates. It is a platform to combine energy developers, investors, and consumers through a global and decentralized network using ERC20 Tokens and Smart contracts that allows energy assets to be funded and launched more securely and transparently.
Why Windhan?
Producers, Investors and Consumers in the renewable energy ecosystem face two significant
problems that Windhan will help to solve:
The current process of investing in renewable energy projects is very costly. As a result, most
investors concentrate on large projects and costs are excessive.
Over one billion people on the planet remain without electricity. Small to medium-sized
renewable energy projects go unfunded because of the inability to connect investors with
projects on a trusted, decentralized platform in a costeffective manner.
How Windhan Works?
Windhan provides a solution for both problems by shifting from the current model to the Windhan. We will start by developing new services which will optimize financing and tokenized energy trading in the future.
Firstly, we will establish the Windhan 108 MW Flagship project in Kazakhstan.
The plan is to give the community asset-backed projects combined with a renewable energy platform on the blockchain and enable them to finance and trade tokenized energy. In order to fund and trade tokenized energy.
The Vision
Windhan is a project connecting the following areas:
Green Energy Producers, Investors, Consumers and Blockchain ecosystem; growth and development in each of these fields is essential. By joining together in a new, disruptive model of energy financing
and trading, everyone has the power to make our planet a better place to live.
Supporting Windhan means supporting sustainability because it brings together energy producers,
investors, and consumers with common interests – to save money and to create a decentralized, smart and clean future.
Our primary objective and long term goal is energy project financing, trading and the tokenization of future energy, the Windhan renewable energy project and platform starts to address the problem of how the energy sector and blockchain technology fit.
Design feature
In addition to the funds that the Windhan project intends to collect with its internal token, the developers are trying to eliminate the bureaucratic layer between the energy source and its consumer. This maneuver will significantly reduce all costs thereby reducing the final cost of electricity itself.
(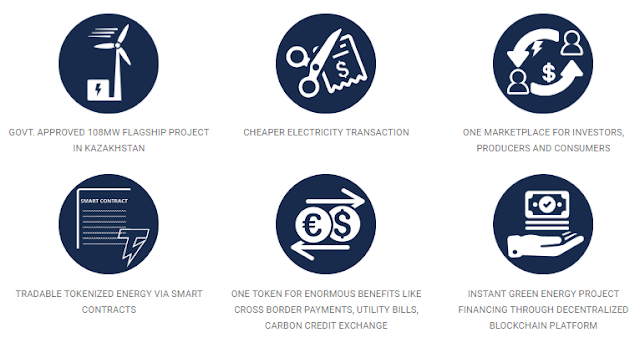 )!
Advantages
It is important to note that this project already has all the necessary legislative and legal agreements to carry out its actions, which is very pleasing. Moreover, the developers clearly know the amount they need to implement this concept. In their reports they provide a clear financial model of what is how much, indicating even the final amount including VAT. To be honest, the amount required is not small because only the production of 27 wind turbines will cost the project 134 million euros, and this will include a lot of other costs. Therefore, the ICO is necessary to collect the necessary funds by crowdfunding.
(

)
The details of the ICO
As I mentioned earlier, the process itself is built on the principle of a decentralized network, where each token is backed by a smart contract and has some power. The token that will be presented to the audience is called – WHN. The owners of this token will have a wide range of access and opportunities provided by Windhan. This will include VIP membership, and access to resources at any time, as well as a large number of different promotions, discounts and loyalty systems.
In total, 250 million coins will be issued for the development of the project. Of these, 190 million will be allocated for the installation of all wind turbines, the remaining part will be distributed among the founding team, and the other part will be allocated for the further development of the project. In total, 5 stages of sales will be allocated by means of which investors will be able to purchase each of the tokens at a special price. The minimum will be 0.65 EUR per 1 WHN, after which it will reach its maximum of 0.96 EUR per 1 WHN.
WINDHAN TOKEN SALE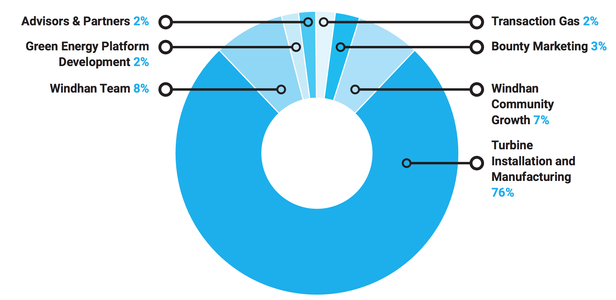 We are listed here
WINDHAN TOKEN SALE
Token Details
WHITELIST
PRE SALE
24 FEB 2019 – 20 MAR 2019 (0.0051 ETH = 1.0 WHN)
PUBLIC SALE
24 FEB 2019 – 17 APR 2019 (0.8 EURO = 1.0 WHN)
TICKER
WHN
PLATFORM
ETHEREUM
COUNTRY
ESTONIA
ACCEPTING
BTC, ETH, LTC, DASH
RESTRICTIONS
TOTAL RAISED
SOFT CAP
1,402,231 ETH
HARD CAP
2,082,337 ETH
TOTAL TOKENS
250,000,000
AVAILABLE FOR SALE
88%
BOUNTY
KYC REQUIRED
WINDHAN ROADMAP
2014
Windhan Incorporated
Windhan Incorporated with a vision to provide cheap and renewable energy using wind farms
2015
Land Purchases
Land Purchases in Kazakhstan for Wind Turbine Park.
2016
Approval for Wind Turbines
108MW Wind Turbine Park Approval from the Government of Kazakhstan
2017
All permissions
All permits and licenses are obtained (buildings, construction, road works and on-site network approvals) Due Diligence from the Project.
2017
Power Purchase Agreement
Government Supported Power Purchase Agreement for 15 years.
2018
Launched the Crowd Funding Platform
The idea was born because it launched the Crowd funding platform for Renewable Energy Projects.
2018
Formation and Management
The establishment of the company and the Management team was established.
2019
ICO solutions
After the ICO is complete, we will install wind turbines in the next 18 months
2019
Green Energy Platform
For 18 months we will also develop a Green Energy platform; Alpha version in 3 months.
2020
Windhan Park
Taman Windhan will operate
WINDHAN TEAM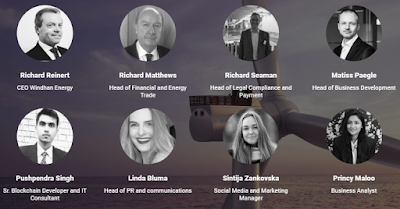 WINDHAN ADVISORS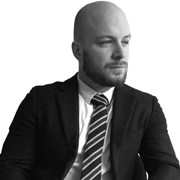 Dr. David Meszaros
Compliance and Legal Advisor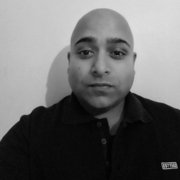 Daryl Naidoo
Renewable Energy Consultant and Advisor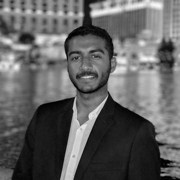 Jaian Cuttari
Governance Advisor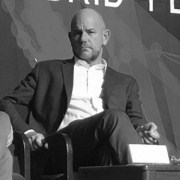 Jeff Hood
Corporate and private crowdfunding advisor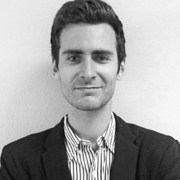 Quentin Herbrech
ICO Consultant Advisor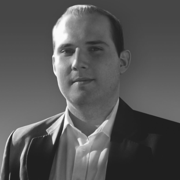 Arturas Svirskis
Marketing, Business and fundraising advisor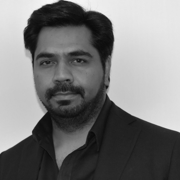 Amol Mozarkar
Blockchain Solution Architect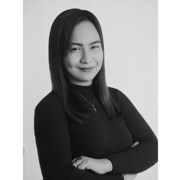 Krystelle Galano
Social Media Marketing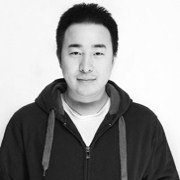 Chen Si Yuan
Financial Advisor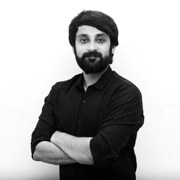 Arpit Sharma
Marketing and Fund Raising Advisor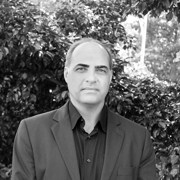 Paulo Carneiro
Renewable Energy Advisor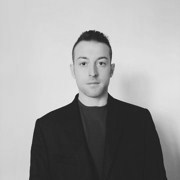 Vincenzo NiglioICO Advisor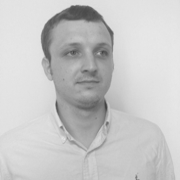 Misha Osaula
ICO Consultant Advisor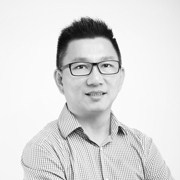 IYuen Wong
ICO Consultant Advisor
WIND TURBINE SUPPLIER PARTNERS

WIND TURBINE CONSTRUCTION PARTNERS

WINDHAN ENERGY UTILITY PARTNERS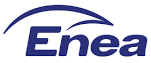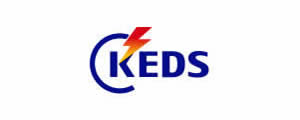 FOR MORE INFORMATION ABOUT WINDHAND ICO PLEASE VISIT LINKS BELOW :
WEBSITE : https://windhanenergy.io/
WHITE PAPER : https://windhanenergy.io/file/whitepaper-English.pdf
FACEBOOK : https://www.facebook.com/windhanenergy/
TWITTER : https://twitter.com/@EnergyWindhan
INSTAGRAM : https://www.instagram.com/windhanenergy/
TELEGRAM : https://t.me/windhanenergyofficial
YOUTUBE: https://www.youtube.com/channel/UCIQ_H2Jz-2XeSrXKE-7WNcg/featured
MEDIUM: https://medium.com/@windhanenergyofficial
TWITTER: https://twitter.com/EnergyWindhan
REDDIT: https://www.reddit.com/user/Windhan_Energy
ANN THREAD : https://bitcointalk.org/index.php?topic=5114243.
ETH: 0xcd9Ca45e0cfB7DD75b61938302431a28E8f038fb