WORDOPOLY: FIRST AUGMENTED REALITY GAME BASED ON BLOCKCHAIN / DAG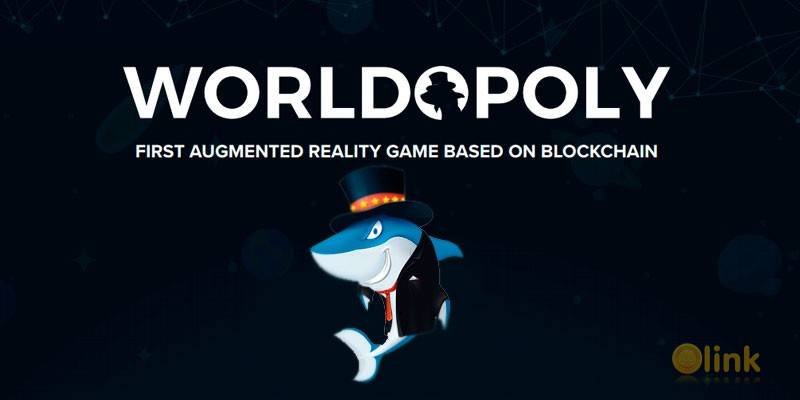 Greetings to the whole community! Today I will be shedding light on one of the biggest revolution in the gaming industry, WORLDOPOLY. Mobile games not only dominate the gaming industry, but also the mobile software market as a whole. With 75% of revenue in the iOS App Store and 90% of the Google Play Store, mobile games contributed the majority of revenue in 2016. In 2017 mobile Apps brought in over $ 46 billion in revenue, expanding their market share from 39% (2016) to 42%. A lot of potentials in the gaming industry are yet to be reaped, especially as the world keeps advancing in technology and innovations, which brings us to the original intent of this content.
Worldopoly is a real-time multi-player strategy game that implements Blockchain / DAG and augmented reality into a world building simulation. With the implementation of its own cryptocurrency WPT, It provides an economic incentive as well as a compelling gameplay.
Worldopoly changes entirely the gaming experience in a very special way, which eliminates the existing limitations in the system. Worldopoly does this by an innovative integration of AR, Blockchain / DAG and geopositioning into one, with each of them achieving a specific purpose. That real life effect that leaves you craving for the game is made possible by the functionalities of AR, while Blockchain /DAG handles every issue of advanced security and Geopositioning connects the world together right in your gadget or device.
Benefits of Worldopoly
We launch in an environment where AR is being actively promoted by Apple and Google
We are pioneers in the field of meaningful implementation of Blockchain / DAG into a game.
Worldopoly also provides a genuinely interesting gaming experience.
The unique utilization of cutting edge technologies (AR, Blockchain / DAG, geopositioning) in a way that enriches the gameplay experience instead of providing placeholders.
Instead of creating a new gaming model that has to be learned, Worldopoly provides the player with an easy to understand real world economic simulation.
Market Overview
With a market share of over 40%, mobile games are by far the most profitable sector of the gaming industry. As mobile devices advance in their capabilities so do games. The recent introduction of the ARKit by Apple in their 2017 Keynote sets a new milestone in App-Development. By introducing this crucial step in App-Development through an AR-game, Apple also showed where they see the dominance of this technology.
Features of Worldopoly
• Real time / real world
This is an underlying technology that enables a player to buy real streets in real cities; Google Maps/openstreetmaps.
• RTS + AR + Blockchain / DAG
Being the very first mobile game that is integrated with the Blockchain / DAG technology, it enables one to actually monitor its progress and the fact that this platform has its own token (WPT), there is real (better) money to be made on the gameplay.
• Risk-free introduction to cryptocurrencies
This innovation will very well be exposed to the crypto world, with no financial risk whatsoever. More interestingly, with the possibility to trade all in-game items for WPT the player can earn cryptocurrency without investing real money.
Other Blockchain / DAG-based games include: Lordmancer II, Privateers life and Prospectors.
Functionalities (Advantages) of Blockchain / DAG
Highest level of security
It empowers the development and implementation of cryptocurrencies
It employs peer to peer transactions, enabling digital economies
Transfer of network from a centralized server to user-controlled decentralized networks. This makes the network both fast and smooth.
Worldopoly Token
The Worldopoly Token (WPT) is the in-game currency that exists along with Gold and Coins. All transactions with WPT will occur through blockchain technology. ICO will be held under swiss jurisdiction.
ICO Details
Symbol: WPT
Total Availablle Tokens: 150 million
Token standard: ERC20
Number of Rounds: 7
Hard Cap: 18 million USD
Private sale: 30 million (Feb 26 – Apr 22)
Presale: 20 million (Apr 23 – May 22)
Main Sale: 10 million (May 25 – Jun 21)
Token Distribution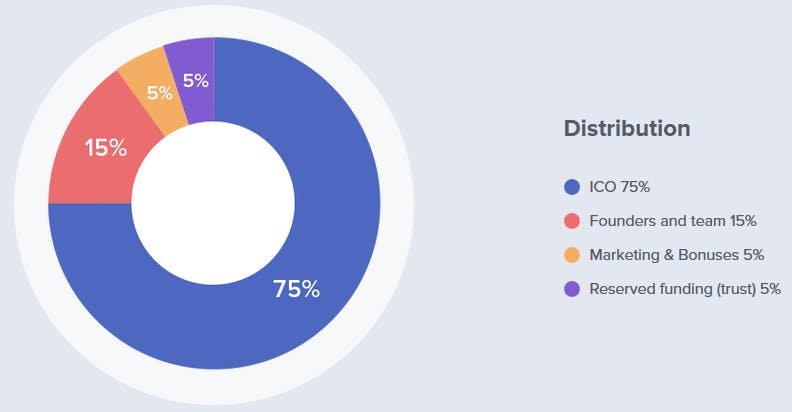 ICO: 75%
Founders & Team: 15%
Marketing & Bonuses: 5%
Reserved funding (trust): 5%
Funds Allocation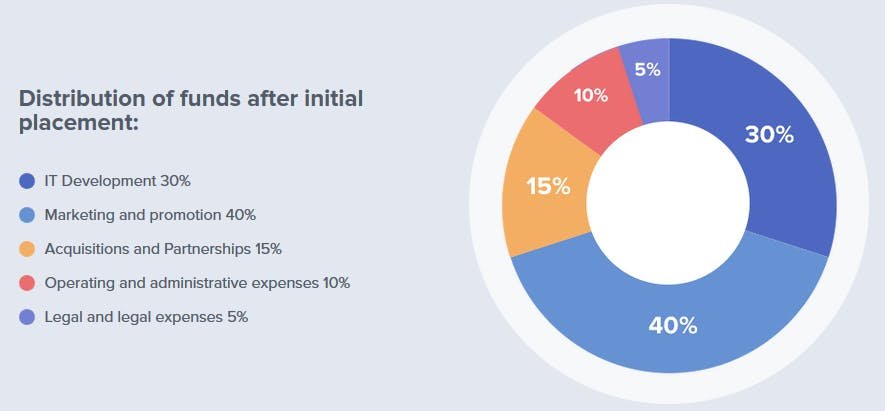 IT Development: 30%
Marketing & promotion: 40%
Acquisition & Partnerships: 15%
Operating & Administrative expenses: 10%
Legal expenses: 5%
Roadmap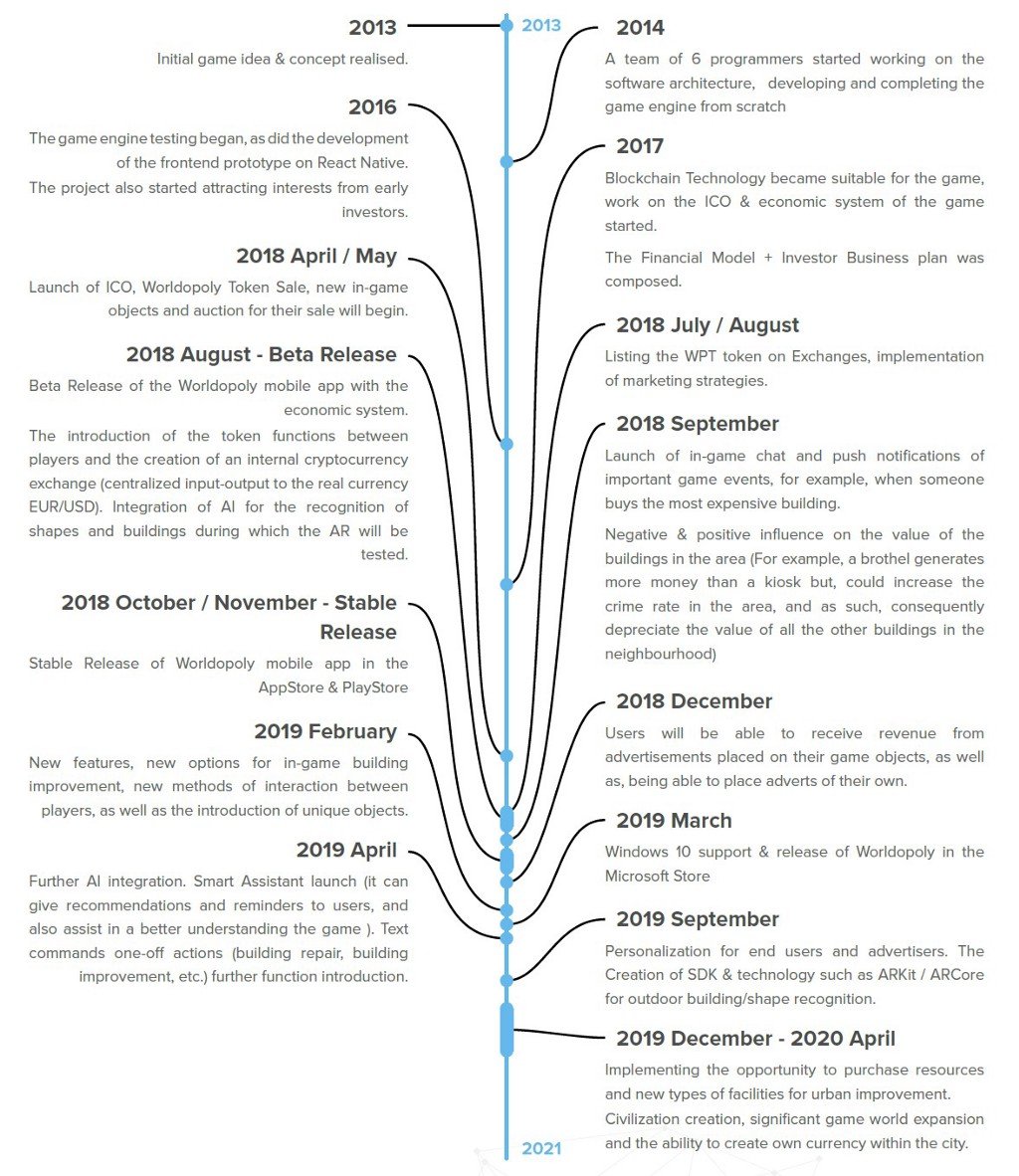 2013
Initial game idea & concept realized
2014
Development of the software architecture
2016
Game engine testing began
Interests from early investors
2017
Blockchain / DAG Technology, work on the ICO & economic system of the game
The financial model + investor Business plan was composed
2018 April / May
ICO launch, worldpoly token sale, new in-game objects and auction of their sale began
2018 July / August
Listing the WPT token on Exchanges, implementation of marketing strategies
2018 August
Beta release of the mobile app
2018 September
Launch of in-game chat and push notifications of important game events
2018 October / November
Stable Release of the mobile app in the AppStore & PlayStore
2018 December
Revenue for advertisements placed on the game objects
2019 February
New Features
2019 March
Windows 10 support & release of Worldopoly in the Microsoft Store
2019 April
Further AI integration
Smart Assistant Launch
Text commands one-off actions
2019 September
Personalization for end users and advertisers
Creation of SDK & technology such as ARKit / ARCore
2019 December – 2020 April
Implementing the opportunity to purchase resources & new types of facilities for urban improvement
Civilization creation, game world expansion.
Our Team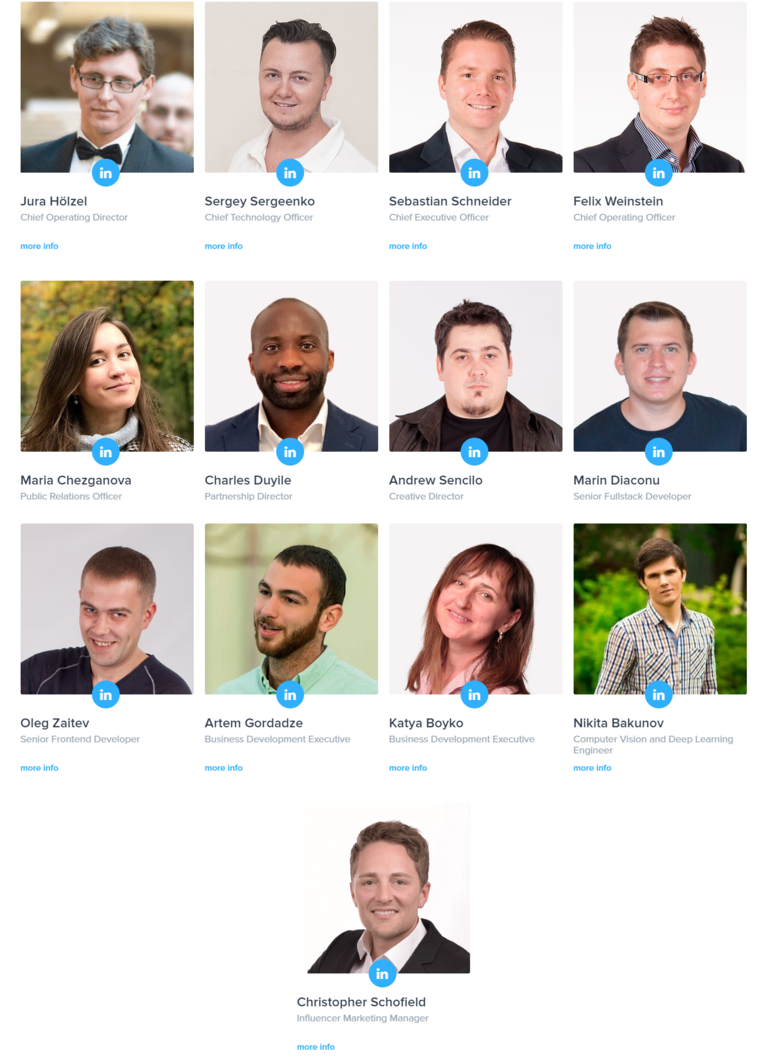 Conclusion
By purchasing the WPT tokens during Worldopoly token sale, the participant will be able to receive not only in-game resource at a reduced price (compared to the price for WTP tokens will be available after Token sale ends), but also to exchange tokens for real money through an internal auction or stock exchange in the future. This will allow the participant to gain advantages at the game's initial stages while investing less money. With Worldopoly the experience and benefits are just endless, so waste no time in joining thus roller coaster of revolution. Please follow the links provided below to join and for more information.
Reference Links
Website: http://bit.ly/Worldopoly_icoFromBBT
Whitepaper: file:///C:/Users/hp/Desktop/blockbid/Worldopoly-Whitepaper-ICO.pdf
Telegram: https://t.me/worldopoly
Facebook: https://facebook.com/worldopoly
Twitter: https://twitter.com/Worldopoly
Youtube: https://youtu.be/lp6Gz8iNsCM