Electricity has become part of our daily lives since it was invested . People has become dependent on how electricity has changed our lives. We can definitely agree that majority of the population can't even live a day without electricity. That is how dependent we are on the Electricity.

INTRODUCTION:
Headquartered in Geneva Switzerland, World Power Production Energy Corporation (WPP), which owns and controls several important advanced energy technology patents, is lead by its President Mr. Rafael Ben. Mr. Ben has 30+ years experience in the energy sector and is an established guest speaker and lecturer at international Green Energy Summits. Electricity has also become more expensive as the years gone by and with that said, WPP energy platform offers a lesser costing electricity for the masses. Mr. Ben has extensive technical and business experience in forming joint ventures and strategic alliances, entering into commercial ventures and significant contacts across the globe with heads of governments. As part of his team, he has engineers and experts in waste to energy power generation with the latest technologies, recognized on a global scale. WPP ENERGY's mission has remained consistent throughout the years and that mission is to use Innovative and Disruptive Technologies to Produce and Provide the World's Most Affordable and Efficient 100% Clean Energy.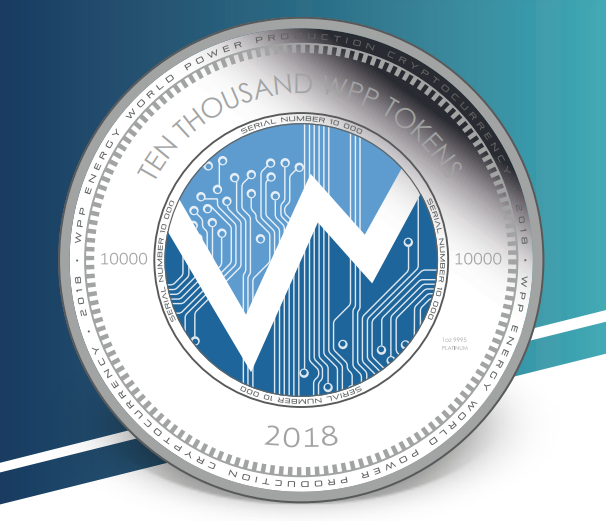 GREEN ENERGY TOKEN BACKED BY $BILLIONS IN PROJECTS
DISRUPTING A MULTI $TRILLION MARKET
6+ MAJOR INITIATIVES UNITED BY 1 TOKEN
EXCEPTIONAL INVESTMENT OPPORTUNITY
HHO CONVERSION OF POLLUTING POWER PLANTS
WPP HHO Advanced Technologies Converting existing polluting power plants while reducing operating costs.
HHO MOBILE POWER STATION
WPP Mobile water based technologies producing 1MW/h-2.5MW/h while operating without pollution. For use in both private and public sectors.
HHO HOME ENERGY SUPPLY
Unplug from the utility company to your own independent HHO Power Supply. Small investment with big return.
FEDERAL GOV'T PROJECTS & PPA'S VALUED AT OVER $6B
Committed government power supply projects valued at over $6B USD and with accompanying private purchase agreements.
GLOBAL GREEN ENERGY PLATFORM
Blockchain platform connecting energy buyers and sellers worldwide at below wholesale prices.
CRYPTOCURRENCY EXCHANGE PLATFORM
Exchange Platform which aggregates the various green energy cryptocurrencies in the marketplace.

WPP Energy platform's team is consist of pure professionals gathered for the sole purpose of spreading word and spreading the Platform's Goals. Making it come to life does not stop their efforts but it will light the path for more glorious conquest for a cleaner and greener energy consumption.
USE OF BLOCKCHAIN WITHIN THE WPP TOKEN MODEL
GLOBAL GREEN ENERGY DIGITAL PLATFORM:
Energy trading is layered with middlemen imposing price mark-ups and exercising control often
through monopolies. Converting green energy resources into tradable digital assets underpinned
by a blockchain ledger opens new opportunities.
Use of WPP's cryptocurrency (programmable money) within the Global Green Energy Platform
as the method of payment will provide the ideal environment for the lowest cost of processing
possible and using smart contracts for the efficient automated tracking of a large number of transactions
globally while avoiding any attempted disruption or blocking of what will be an industry
changing process of how energy is bought and sold, consumers will soon rely much less on utility
companies to resell them power when they have a lower cost option available the Global Green
Energy Platform.
USE OF BLOCKCHAIN IN THE GREEN ENERGY REBATE PROGRAM
Standardized format offered through a Blockchain option will make it easier for new companies to
join our Green Energy Rebate Program.
Blockchain with smart contract execution is an inexpensive way to track rebates offered by
corporations and governments through the green energy rebate program.
More details on the Green Energy Rebate Program coming soon on a seperate website dedicated
to it.
TOKEN METRICS:
WPP TOKEN SALE OFFERING
WPP TOKEN TOTAL SUPPLY: 5 Billion Tokens
Private Sale Price: $0.16
Pre ITO Sale Price: $0.20
Private Sale period ends July 15th and has a minimum purchase of 10 ETH at $0.16 per WPP
Token.
PRE ITO SALE TERMS: Flat rate pricing of $0.20 per WPP Token that does not change over
the 62 days, commencing July 15th and ending 62 days later on September 15th. The minimum
purchase is 0.5 ETH. A special incentive of 10% bonus tokens is offered in the first 3 days of the
PreSale. The Pre Sale softcap is 5m WPP TOKENS and the hardcap is $50m USD.
The purpose of the Pre ITO sale is to commence development of the two digital blockchain
platforms and to launch the Green Energy Rebate program. WPP Energy believes that our
cryptocurrency initiative should be self funding.
THE ITO CROWDSALE: which follows will start on September 20th, 2018 and end December
20th. Project capital will be raised on a larger scale to accelerate deployment of our 3 physical
HHO energy solutions around the world and to invest in our government projects business and
also build out our two digital platforms.
Further details of our Crowdsale (which follows the Pre-Sale) will be released soon and our
website and whitepaper will be updated accordingly, Check back soon for updates.

For More Information:
Author: timbohbejat
MyEthAddress: 0x3f10edee7DAB775B92D5E947f44cE9923A44872b