WPPENERGY World Power Production Cryptocurrency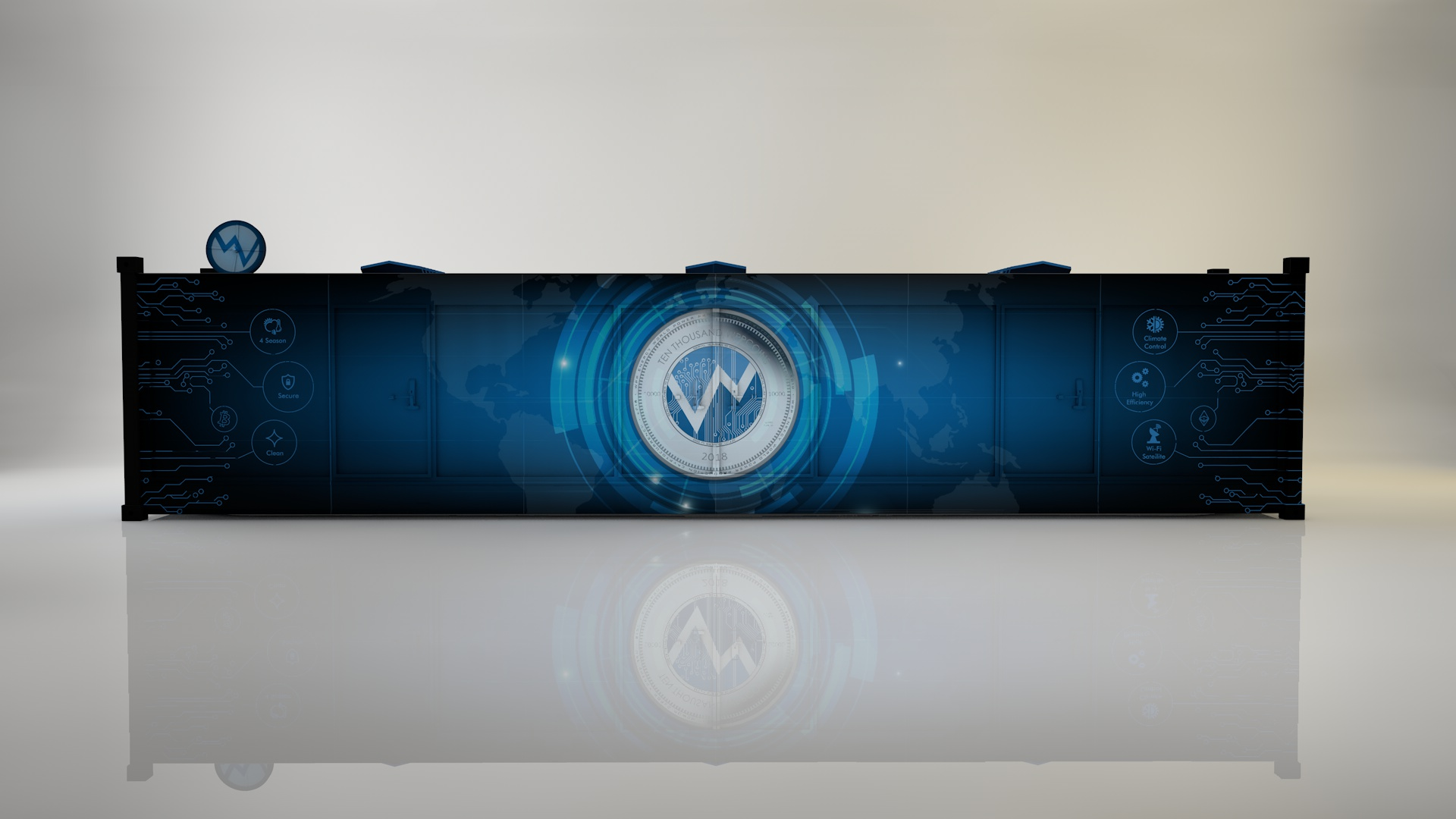 INTRODUCTION TO WPP ENERGY
Headquartered in Geneva Switzerland, World Power Production Energy Corporation (WPP), which owns and controls several important advanced energy technology patents, is lead by its President Mr. Rafael Ben. Mr. Ben has 30+ years experience in the energy sector and is an established guest speaker and lecturer at international Green Energy Summits.
Mr. Ben has extensive technical and business experience in forming joint ventures and strategic alliances, entering into commercial ventures and significant contacts across the globe with heads of governments. As part of his team, he has engineers and experts in waste to energy power generation with the latest technologies, recognized on a global scale.
WPP ENERGY's mission has remained consistent throughout the years and that mission is to use Innovative and Disruptive Technologies to Produce and Provide the World's Most Affordable and Efficient 100% Clean Energy.
GLOBAL GREEN ENERGY PLATFORM

WPP ENERGY'S Green Energy Platform is being created to reduce the cost of green energy globally, initially, through the use of WPP's technologies, partnerships, licenses, affiliates and third-party relationships. (See Energy Supplier Schematic).
ENERGY SUPPLIER SCHEMATIC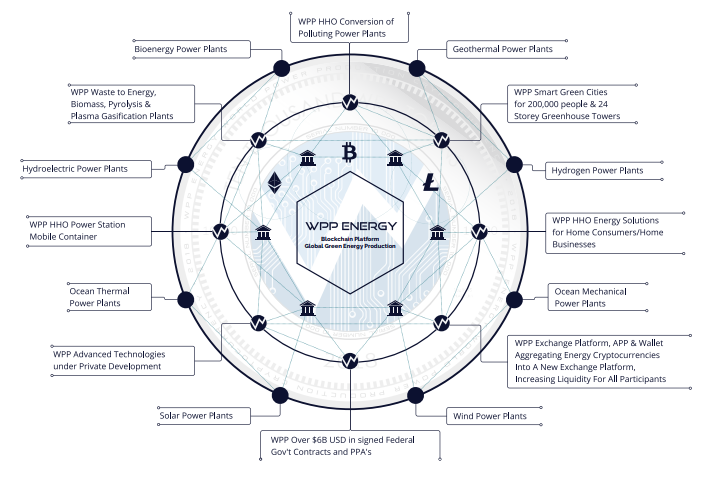 We will also invite Green Energy Suppliers (See Participating Green Energy Suppliers Types below) in such areas as Geothermal, Hydrogen, etc, to participate in reducing the cost of green energy globally.
WPP EXCHANGE PLATFORM

The WPP EXCHANGE PLATFORM is a soon to be released cryptocurrency exchange with a focus on crypto-to-crypto trading of energy and crypto mining cryptocurrencies and digital tokens. This will result in increased liquidity for all participating cryptocurrencies by allowing the various currencies to trade against one another. At least 20 different energy related cryptocurrencies will be tradable in the platform.
OVERALL CRYPTOCURRENCY MARKET EXCHANGE PLATFORM MONTHLY TRADING VOLUMES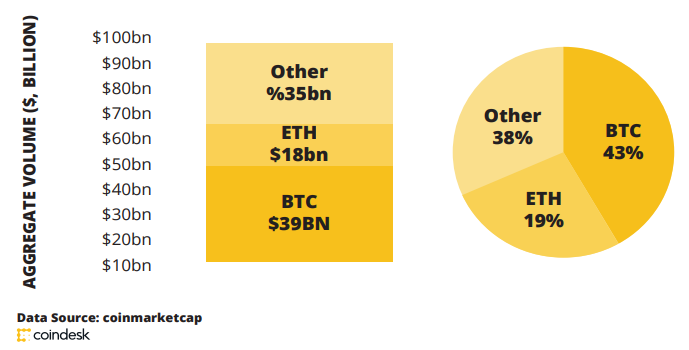 PROJECTED REVENUES OF 500MW NATURAL GAS POWER PLANT CONVERTED TO HHO.
500MW/h POWER PRODUCTION BEFORE CONVERSION: 
POWER PURCHASE AGREEMENT ON 0.10 CENTS PER KILO WATT / HOUR 500MW/HOUR/0.10CENTS = GROSS ANNUAL REVENUES = $438 MILLION USD 500MW/HOUR/0.10CENTS = NET ANNUAL REVENUES = $175.2 MILLION USD
AFTER CONVERSION: 
POWER PURCHASE AGREEMENT ON 0.10 CENTS PER KILO WATT / HOUR 500MW/HOUR/0.10CENTS = GROSS ANNUAL REVENUES = $438 MILLION USD 500MW/HOUR/0.10CENTS = NET ANNUAL REVENUES = $372 MILLION USD
CONCLUSION 
NET REVENUES INCREASE BY 85% AFTER CONVERSION FROM $175.2 MILLION TO $372 MILLION USD EXTRA GREEN ENERGY REVENUE OF 0.03 CENTS CARBON CREDIT: $87.6 MILLION USD TOTAL NET PROJECTED REVENUES AFTER CONVERSION: $459.6 MILLION USD
WPP TOKEN SALE OFFERING
WPP TOKEN TOTAL SUPPLY: 5 Billion Tokens
Private Sale Price: $0.16 
Pre ITO Sale Price: $0.20 Private Sale period ends July 1 and has a minimum purchase of 20 ETH at $0.16 per WPP Token.
PRE ITO SALE TERMS: Flat rate pricing of $0.20 per WPP Token that does not change over the 62 days, commencing July 1st and ending 62 days later on September 1st. The minimum purchase is 1 ETH. A special incentive of 10% bonus tokens is offered in the first 3 days of the PreSale. The PreSale softcap is $5m USD and the hardcap is $50m USD.
The purpose of the Pre ITO sale is to commence development of the two digital blockchain platforms and to launch the Green Energy Rebate program. WPP Energy believes that our cryptocurrency initiative should be self funding.
THE ITO CROWDSALE which follows will start on September 7th, 2018 and end December 7th. Project capital will be raised on a larger scale to accelerate deployment of our 3 physical HHO energy solutions around the world and to invest in our government projects business and also build out our two digital platforms.
Further details of our Crowdsale (which follows the Pre-Sale) will be released soon and our website and whitepaper will be updated accordingly, Check back soon for updates.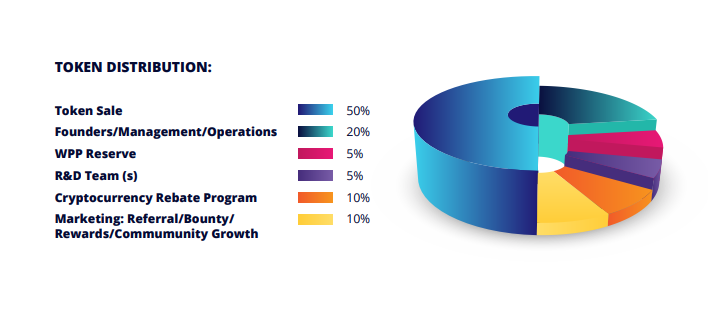 2018 ROADMAP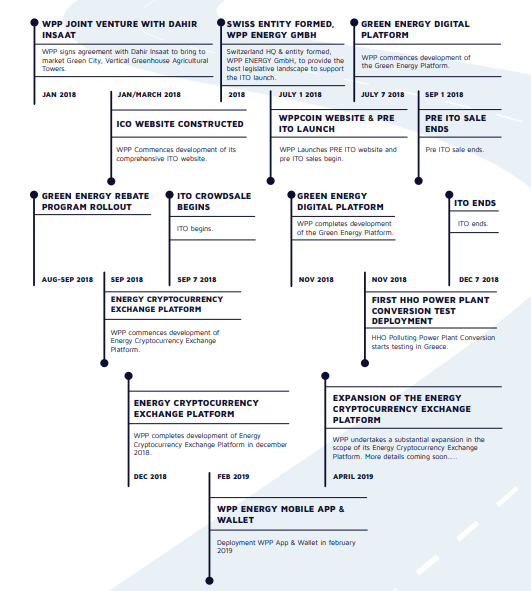 2019 & 2020 ROADMAP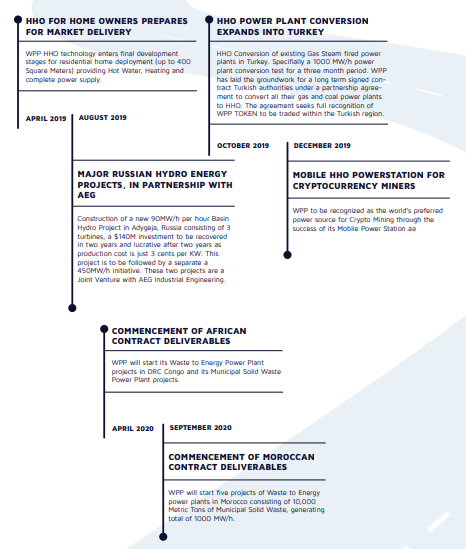 More Info
Website: https://wppenergy.io//
Whitepaper: https://wppenergy.io/pdf/Whitepaper.pdf
ANN Thread: https://bitcointalk.org/index.php?topic=4449273.0
Facebook: https://www.facebook.com/WPP-Energy-575263249486648
Twitter: https://twitter.com/wppenergycoin
Youtube: https://www.youtube.com/channel/UCXWicQvqXSCfTLf8R-Tf8uw/featured?view_as=subscriber
Telegram: https://t.me/WPPEnergy
Author
Bitcointalk Username: skillman11
Bitcointalk Profile Link: https://bitcointalk.org/index.php?action=profile;u=1545555
Eth Address: 0xa878531E9A6c19bBB5595F1De863fa58f5fEb628