Xcrypt Exchange: Positively Redefining Crypto Trading Via its Revolutionary Platform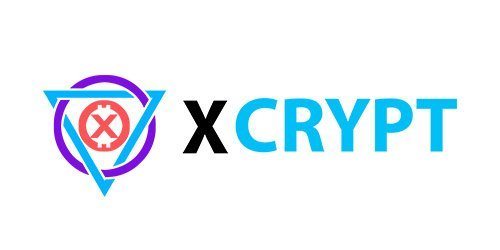 In this ever improving technological world, the advent of the blockchain technology has brought a whole new change to mankind, all thanks to Satoshi Nakamoto for this revolutionary discovery and ever since the introduction of Bitcoin to the word by him, we cannot deny the fact that payment system has been greatly improved which is the reason why there are several cryptocurrencies in circulation as of today.
There's no way we can discuss about cryptocurrencies without talking about cryptocurrency exchanges, the reason being that they stand to be the only platform where you can easily exchange your cryptocurrency assets into other several cryptocurrencies and tokens safely, this gives cryptocurrency exchanges a very crucial position in the blockchain industry and as such, their role is indispensable.
The Problems
The world evolves constantly, so does technologies, which also has reflection in this industry and most specifically, cryptocurrency exchanges but as these tremendous improvements are being made by most crypto exchanges, we cannot deny the fact that crypto exchanges are still very far from word Perfection.
Traders now trade with so much fear because not only are they scared of losing their hard earned funds as it has occurred in several exchange platforms leaving thousands of dollars fund lost, they are also being faced with several difficulties on most trading platforms which discourages them from trading as a result.
We have seen some new exchanges trying to tackle every single problem of this industry but unfortunately, all efforts seems to be proving abortive and as such, the centralization policy being practiced by the big names in the exchange industry seems to be the only safe option left for crypto enthusiasts, and as such, the user database of these big players keeps on increasing on daily basis because users feel a little bit safe as a result of their high liquidity and little bit extra security they offer over others.
But we wouldn't deny the fact that the centralization policy is just a point of attraction to cyber criminals, and as such, most traders are now being cautious of leaving their funds on exchanges.
Just about a month ago, even the world's largest cryptocurrency exchange was hacked leaving some millions of dollars lost and this has caused several panic to crypto traders as some no longer trust the platform.
Should we then continue like this and expect massive adoption of cryptocurrency by masses? If no, then what is the best solution out of this mess?
I bring to you the real time solution of these problems, Xcrypt platform.
Introducing Xcrypt Exchange
Xcrypt is a simple, innovative and comfortable hybrid exchange platform which is semi-decentralized and provides a real-time and excellent trading experience in conjunction with blockchain based settlement. Xcrypt exchange platform is determined to bring an end to cryptocurrency traders nightmare through its exchange platform which is a combination of both centralized and decentralized exchange system which will eventually surpass the big names in the industry.
On Xcrypt, multiple orders will be filled at once and users will be able to trade continuously without necessarily waiting for transactions to mine and orders can be cancelled immediately without any gas cost.
With the plan and strategies being put in place by this exchange, such as trading tools and tutorials among others, even newbie crypto traders would definitely find the platform very accommodating and secured for trading
.This exchange platform will support all the top 100 cryptocurrencies which would be carefully selected with the inclusion of many fiat currencies.
The functionalities and benefits of this exchange are numerous, however, I will like to highlight few of them below which includes;
FIAT withdrawal function
Cryptocurrencies Membership feature
Fast deposits and withdrawal
Custom built Bot trading
Multi-lingual support
Airdrop Ranking System
Erc 20 and Erc 721 technology support
ZERO fees and
User friendly interface with mobile App to ease trading.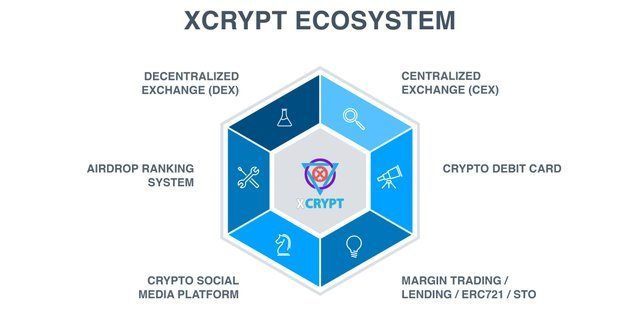 Security measures on Xcrypt platform is second to none which includes;
Password encryption using Salted SHA-256
Cold storage keeping of users funds with multi-signature technology
Encryption of all private keys offline
CCSS security standard and
2fa verification for all users before withdrawals or change of account settings.
Token Details
The native token of this exchange platform is XCT which is an ERC20-based utility token with several use-cases such as; Payment of exchange DEX system fees, reward of holders with airdrop ranking system, payment of debit card fees, purchase of prime membership and purchase of PRO membership for its social medias among several other use-cases.
Conclusively, Xcrypt has gotten all it takes to take cryptocurrency trading to the next level. With the numerous features and uniqueness of the exchange which gives it an edge over its several counter parts, then obviously we are just about to witness a positive revolution in trading experience.
For more enquiries and information, kindly check the links below;
Website
Facebook
Twitter
Instagram
Youtube
Github
Medium
Telegram
Bitcointalk ANN Thread
My Bitcointalk username: amusanmikel2
Bitcointalk link: https://bitcointalk.org/index.php?action=profile;u=2305577