Z-POP DREAM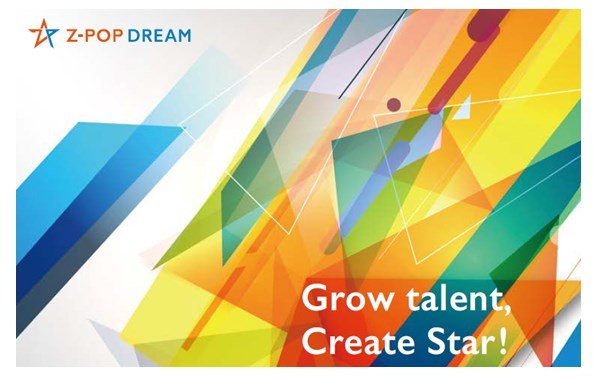 We now live in a world where the global music industry currently generates $46 billion in revenue. While it is one of the oldest forms of entertainment, it continuously evolves, thriving and being driven by innovative technology. It is known that in the past, technological innovations have dramatically transformed the production and distribution of content. The arrival of social media and mobile internet, however, has ever broadened the impacts as it empowers fans and enhances the way global hits are created. But there were problems that later came up. These problems include:
The Dreamer Problem: Aspiring artists do not get a chance to showcase their talents to the world.
The Fans Problem : Fans are left out of the process of creating a star.
The Music Industry Problem: A high hurdle to create stardom on a global scale. It is rare for these artists to conquer on a worldwide stage while there are indigenous artists with a strong core fanbase within individual countries.
The first cause of the problem is intrinsic to the music itself as there are specific styles of music, appearances, and languages that work well regionally, but may not be received well by the global fans.
The second cause of the problem comes from the business aspect as most artists do not have the resources, channels nor funds for worldwide distribution and promotion.
The Z-POP DREAM Project was created to address problems that frequently occur in the music industry, yet sometimes go unnoticed to the vast majority of the public. By resolving these problems, we allow the artists, fans, and aspiring artists to live their dream. Furthermore, with our vast production expertise and extensive experience, we will create a global, scalable and sustainable chain of interactions of ideas.
The Z-POP DREAM project invites fans to be an influential part of the process of creating stars by leveraging the power of social media, the internet, and crypto tokens. This project will provide fans with a sense of ownership and in turn, will create a long-lasting love, loyalty, and support to their stars. Each time fans use a ZPOP token; fans accumulate voting power.
The Z-POP DREAM Project offers fans the opportunity to grow talent and create stars.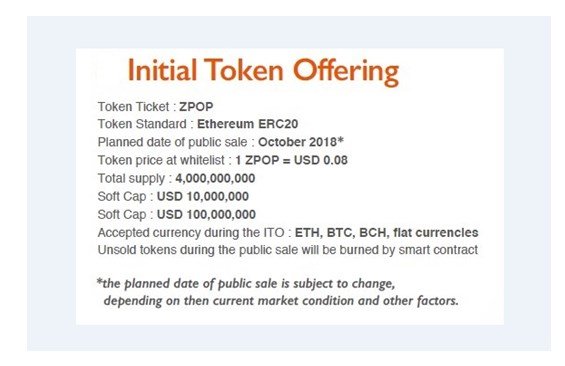 The Z-POP DREAM Project offers a solid business case and token economics model that the crypto exchanges are looking for. In parallel to ITO process, the Project will start a dialogue with major exchanges so that ZPOP Coins shall be listed soonest possible post the completion of ITO.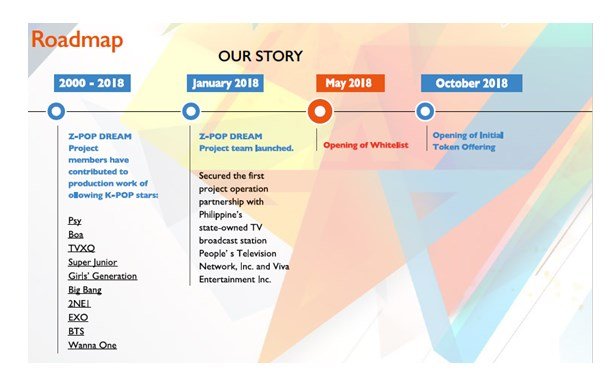 The project's ultimate DREAM is to utilize the transparently recorded activities and reputations of the blockchain, along with granting voting power, to allow anyone in the Z-POP DREAM ecosystem, Fans, Stars, Professionals, and investors alike, the chance to create Stars. Z-POP DREAM Project aims to showcase the power of blockchain within the global entertainment industry. Join the Z-POP DREAM movement today and reach for the skies!
Platform : Ethereum ERC20
Planned date of public sale : October 2018*
Token price at whitelist : 1 ZPOP = USD 0.08
Total supply : 4,000,000,000
Soft Cap : USD 10,000,000
Soft Cap : USD 100,000,000
Accepted currency during the ITO : ETH, BTC, BCH, fiat currencies
Unsold tokens during the public sale will be burned by smart contract
For more informations, you can visit these links below: