ZamZam
ZamZam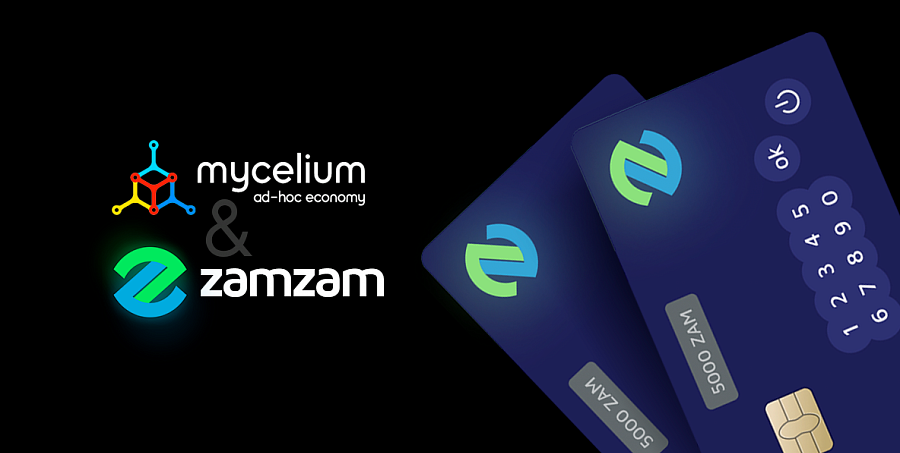 ZamZam's mission: safety, confidence in the future and peace of mind. ZamZam opens the market of crypto-currency and financial services to new players for small and medium-sized enterprises. Today, a small business is on the verge of turning all parts of business processes into a crypto currency. However, at the current date, there is no convenient interface on the market that would allow, by analogy with the usual client of the Bank, to issue invoices, have a transaction history with customers and contractors, pay salaries to employees and pay taxes to state bodies, delegate access to the company, s crypto-currency account for accountants and other corporate employees. ZamZam creates a client bank for conducting a company's crypto-cash account, which will allow you to conveniently and usually perform all commercial activities in the crypto currency.
ZamZam is a progressive system of fair financial agreements between individuals and organizations based on the model of Islamic banking. Our principles: honesty, transparency, ease of use and full control over money for consumers. This decision became possible due to the emergence of blockchain technology and the crypto-currency market. Nevertheless, the main obstacle to the formation of a full-fledged ecosystem is the insufficient number of users of crypto-currency and the complexity of its use. ZamZam expands the global audience of cryptotermin users, attracts a mass that is not a committed technology. Service ZamZam allows you to send crypto currency to anywhere in the world, even if the recipient does not have a purse with crypto-currencies. To do this, just enter the phone number, to which the recipient will receive an SMS with a link to download the application. After a simple procedure of authorization and authenticity of their identity, the user will be able to manage the received funds. The service is simple, transparent and democratic.
ZamZam is a transparent, fair and efficient block bank that unites millions of people and organizations on the crypto-currency market. This will give users the ability to monitor cash flow and taxation and allows users to save millions of dollars in transactions while retaining full control over their funds. Unfortunately, commissions on the p2p payment market remain rather high. Currency conversion and high cost of banks and payment systems make p2p transfers unnecessarily expensive. At the same time, 31% of the world's population do not have an account with the Bank. ZamZam will work to resolve these problems, make p2p-translations as accessible as possible, and help millions of people who do not have access to enhanced financial services for their bank account.
Zam.wallet is a safe multifunctional wallet with a convenient and functional interface. It plays a key role in the ZamZam ecosystem. ZamZam Bank will support most of the default crypto-currency errors, including Bitcoin, Ethereum (including ERC20 tokens) for all functions related to payment. This not only means that customers will be able to store and exchange these currencies, but also give them the opportunity to save balances on accounts associated with payment cards, which allows users to store crypto-currencies like ordinary money.
ZAM Token is the domestic currency of the ZamZam Bank blockade, which is used to pay commissions for money transfers, purchases of banking products ZamZam, etc. The ZAM icon is the standard ERC-20 marker. Tokens are issued at the originally announced volume, an additional release of tokens is not provided.
Token : ERC-20 Number of the Token: 8,500,000,000 ZAM 
11,100,000 Hard cover: 55,400,000 
Accepted currencies: ETH, BTC, LTC
Private sale period: June 18, December 3. 
Bonus for pre-sale of participants: 35%. 
Pre-sale period: from October 22 to November 5. 
Bonus for pre-sale of participants: 25%. 
TokenSale validity: November 5, December 3
Detailed information:
Author: https://bitcointalk.org/index.php?action=profile;u=1953438