WHO WE ARE? 
ZAZA is a decentralized business platform and B2B network powered by Blockchain technology, built with the goal to help companies improve their business activity and create trustworthy connections. 
The platform will provide the following basic functions: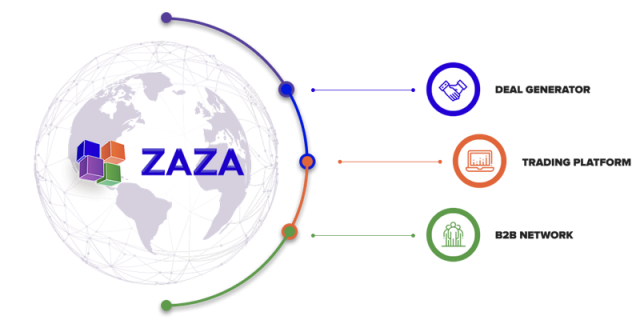 The ZAZA platform's Deal Generator is a highly innovative solution for a current market residence. It allows deals to be organically created in the form of questions and allows users to view them in real-time, providing instant inquiries and offers. 
The Trading Platform gives businesses a place to promote a wide range of products and services, without any payment and start receiving offers. Offerings are completed using Smart Contracts, giving both the peace of mind about the quality of such services / products and the huge benefit of transparent transactions.
As a B2B network, companies and organizations can connect to one level around the world, moving to physical boundaries. The need to find partners and connections in an hourly deployment is over.