Health is what matters the most but not enough people realize it until its too late. Technology can be the real asset for an industry if utilised properly. Health care is one of the most important sectors of the human development. Development of solutions presented by the different times has helped people move forward. Given the current technology development scenario in the world, it is estimated that health care has a lot to gain. Information is the power and if the right health information is maintained then the lives of patients can change in seconds.
Health records information is maintained by hospitals and doctors. Electronic health records are utilised by doctors to treat patients efficiently. Smart contract and Blockchain technology have emerged as the perfect tool for many of the latest applications in multiple fields and now it's time for them to join the healthcare solutions. Introducing Zealeum a decentralized blockchain based health and wellness platform.
Solution Offered
With Zealeum, users are finally able to attain full control of their health data; gaining the ability to create a health profile where they can store, view and sell their own data while being compensated for it and preserving their privacy according to their limitations and preferences. Zealeum allows users to create a health profile which can include medical records, manually inputted data, data collected from wear-able and other data-tracking application. Such a health profile would be very valuable in several situations such as when a user would like to get a diagnosis, purchase insurance products, receive personalized exercise plans, customized diet plans, and much more.
The Platform creates, stores and constantly updates every users' digital profile which includes metadata and data that paints a full picture of who each user is in terms of their identity, their health and their fitness profile. What results is a valuable asset in the growing global data marketplace and a complete profile of an individual participating in a global ecosystem. The potential for individuals as well as health insurance companies, health care providers, doctors, fitness trainers, nutritionists and many other network participants to join and to be positively benefited in such an ecosystem is what drives the Zealeum project.
Vision
To promote optimal well being in stride with enhancing the entire health & wellness industry where users will finally have the opportunity to monetize their data and will be incentivized to live healthier lifestyles. And supporting custom user experiences while also helping health and wellness organizations make intelligent decisions on how to best serve consumers and empower them to remain in full control of their personal information at all times but most of all their health.
Token Details
A total of 1,000,000,000 (1 billion) ZEAL will be pre-mined during the initial token generation event. Of the 1,000,000,000 ZEAL in circulation, 600,000,000 will be made immediately available to the public through the pre-sale and initial token offering periods, while 16% of the total supply will be reserved for Founders, Team & Developers, 10% will be used for community fund, 3% for Advisory Board and 1% for Bounty Campaign.
Name: Zeal Token
Symbol: ZEAL
Total Supply: 1,000,000,000 ZEAL
Available to Public: 600,000,000 ZEAL
Hard Cap: $50,000,000 USD
Soft Cap: $5,000,000 USD
50% of unsold tokens will be distributed to participants through the Zealeum Community Fund
50% of unsold tokens will be burned.
Roadmap
Q4 2017
Zealeum concept research and development. Whitepaper completion. Begin attracting partners to the Zealeum project.
Q1 2018
Development of the Zealeum Platform begins. Promotional efforts to increase awareness of the project. Pre-sale begins and concludes, raising initial funds towards the soft cap. Zeal Token is developed.
Q2 2018
Initial token offering main sale begins and concludes. If successfully funded, development of the Zealeum Platform and wallet continues. Team expansion.
Q3 2018
Apply for the Zeal Token to be listed on at least two exchanges by the end of Q3.
Q4 2018
Continued business development in order to attract several partners to the platform. Zeal Tokens offered to institutions in order to incentivize participants to complete tasks or check in at their establishments.
Q1 2019
Beta release of the Zealeum Wallet, with complete token functionalities. ZEAL can be earned through successful execution of smart contracts.
Q2 2019
Beta release of the Zealeum Platform including core functionalities such as data marketplace, healthy living product and service marketplace, rewards and contests.
Q3 2019
Improvements and bug fixes to the platform and wallet. Optimization of big data services and the Zealeum marketplaces.
Q4 2019
Complete wallet integration with community ecosystem partners and the Zealeum platform. Further optimization of the interface and functions of the platform.
Meet the Team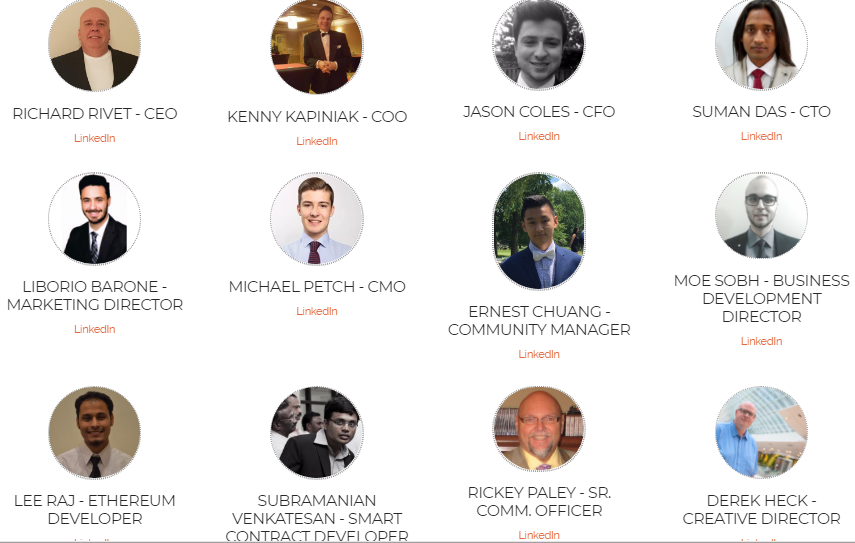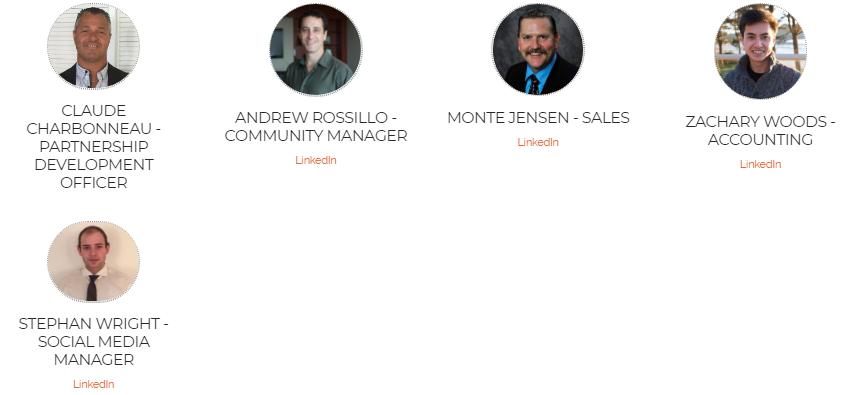 Conclusion
Data is the most important asset in the modern technology development and solutions offered by the platform are focused on providing secure management of the patient's data. What do you think about the platform's unique applications which are based on the blockchain technology?
Find out more, visit
Website: https://zealeum.life/
White Paper: https://zealeum.life/wp-content/uploads/2018/03/zealeaum_white_paper_mar1318-1.pdf
Published By: Hurricanecol
BTT Profile: https://bitcointalk.org/index.php?action=profile;u=1576406