Zealeum wellness and health industry.
Zealeum is a platform that works by the integration of the blockchain technology with the global wellness industry and the health technology sector to address most of the above forementioned problems. With the decentralized nature of the blockchain network, users data are usually very safe and secured so it prevents privacy breaches. Users data from numerous health sectors can now be collated in a single place and users can now benefit from sale of his data.
The Zealeum community ecosystem fueled by user-generated & controlled health and wellness data will enable the exchange of value and data through the introduction of Zealeum Tokens (ZEAL), which are ERC20 tokens on the Ethereum blockchain. The Zealeum utility token is to be utilized within the Zealeum ecosystem primarily as a means of reward and payment for a wide variety of health-enhancing products and services in all segments of the multi-trillion-dollar health and wellness industry.
Users will be able to earn token rewards for healthy lifestyle choices. They can earn Zeal Tokens by visiting health and wellness centers in their region, by purchasing online services or services in real-life fitness establishments, by purchasing meal or workout plans provided by fitness professionals on the Zealeum platform, and much more. Zealeum foresees its platform to be the market gateway tool for the user-generated, data-powered healthy lifestyle community ecosystem which will expand quickly with more and more partners accepting Zeal Tokens and using them as a means of exchange of value and data.

The Zealeum platform connects individuals, businesses and service providers together to improve global health & wellness across all aspects of the industry. One of the key value propositions of the Zealeum platform is the Zealeum Health Profile. The goal of the Zealeum health profile is to solve the problem of medical records which cannot be easily transferred across different institutions. Zealeum Health Profiles are transferable, secure, reliable, transparent, and easily accessible given permission.
Zealeum wallet and Ethereum blockchain allow for an incentivized, rewards-based ecosystem which serves to "gamify" everyday aspects of people's lives. Zealeum's main goal is to monetize and incentivize data and healthy living through the Zealeum Token. On top of the rewards mechanisms, data generated by and manually input by customers will automatically be securely stored through industry standard encryption methods and can only be accessed through the use of smart contracts enabled by the Zealeum platform. The personal data submitted via Zealeum health & wellness wallet will be accessible to its user and can be viewed or shared by "storing a permission" on the blockchain which complies with data privacy laws making it a powerful service for data-driven companies which will not have to develop their own system including user's consent for their data usage.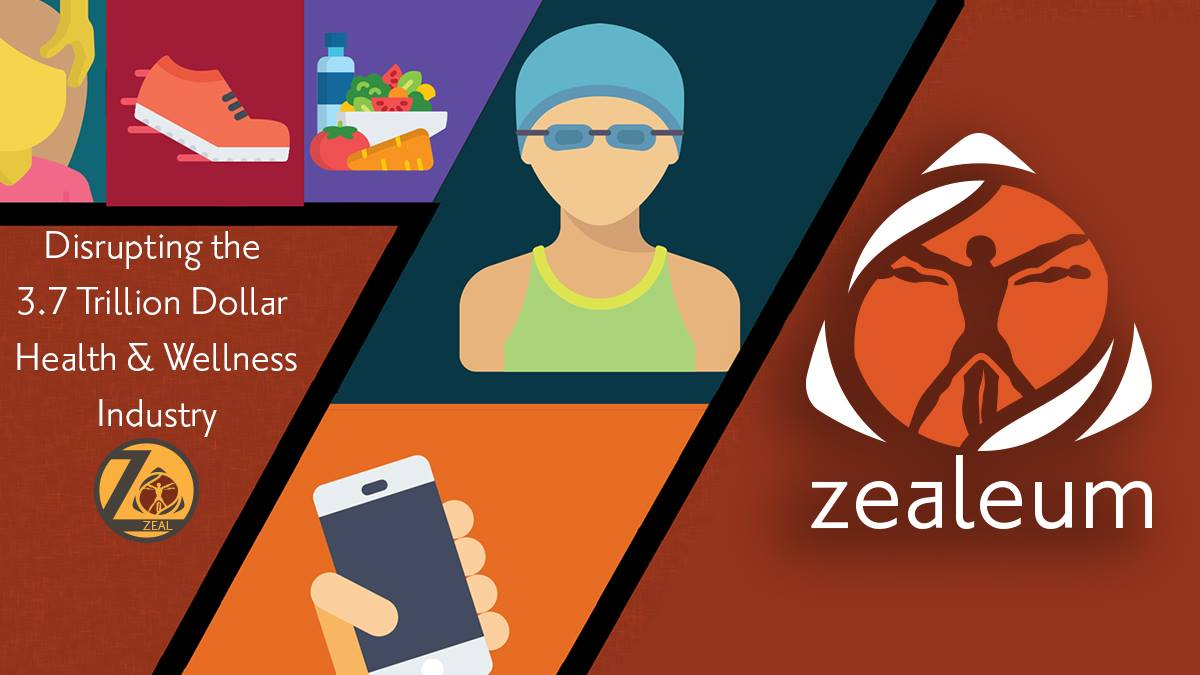 TOKEN SPECIFICATION
Name token: Zealeum Token
Token: ZEAL
Type: Ethereum
Standard: ERC20
Total supply: 1 000 000 000 ZEAL
Available for sale: 600,000,000 ZEAL
Pre-Sale Supply: 200,000,000 ZEAL
Public Sale Supply: 400,000,000 ZEAL
Soft cap: $ 5,000,000 USD
Hard cap: $ 50,000,000 USD
DISTRIBUTION OF TOKENS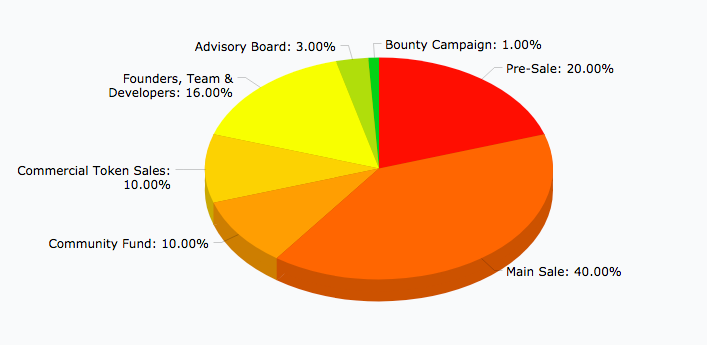 FUNDS ALLOCATION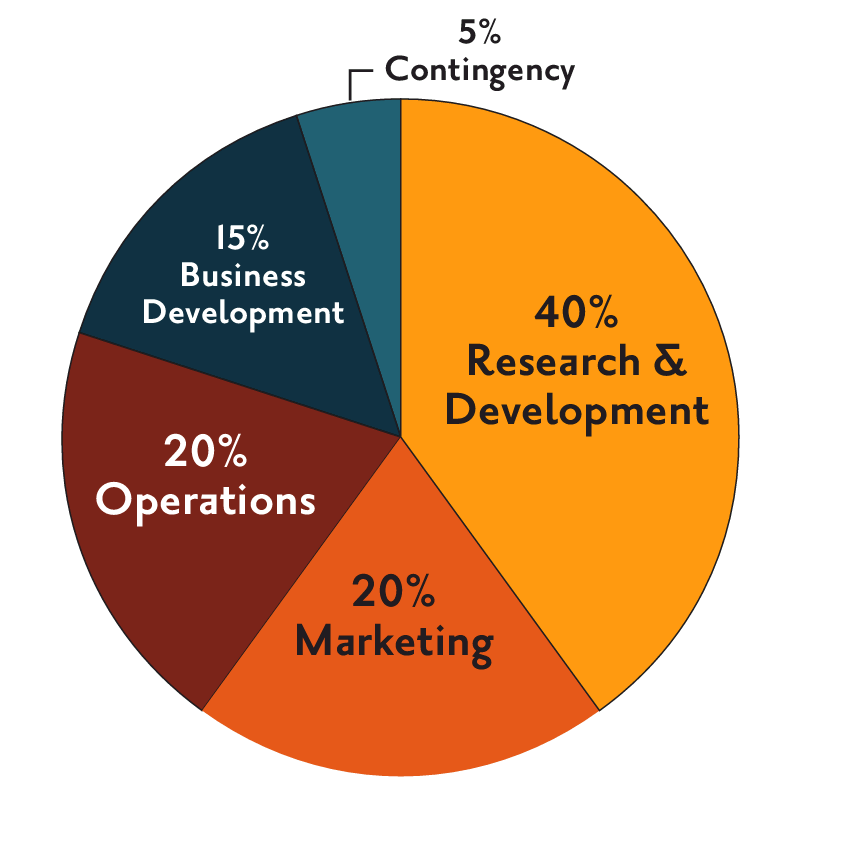 MEET THE TEAM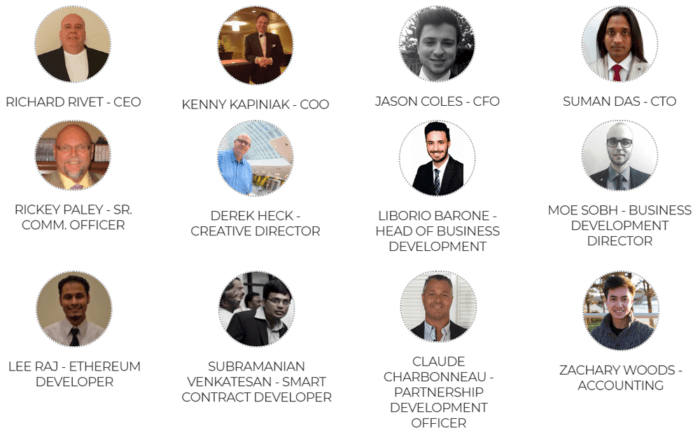 ROADMAP
Q4 2017
Zealeum concept research and development. Whitepaper completion. Begin attracting partners to the Zealeum project.
Q1 2018
Development of the Zealeum Platform begins. Promotional efforts to increase awareness of the project. Pre-sale begins and concludes, raising initial funds towards the soft cap. Zeal Token is developed.
Q2 2018
Initial token offering main sale begins and concludes. If successfully funded, development of the Zealeum Platform and wallet continues. Team expansion.
Q3 2018
Apply for the Zeal Token to be listed on at least two exchanges by the end of Q3.
Q4 2018
Continued business development in order to attract several partners to the platform. Zeal Tokens offered to institutions in order to incentivize participants to complete tasks or check in at their establishments.
Q1 2019
Beta release of the Zealeum Wallet, with complete token functionalities. ZEAL can be earned through successful execution of smart contracts.
Q2 2019
Beta release of the Zealeum Platform including core functionalities such as data marketplace, healthy living product and service marketplace, rewards and contests.
Q3 2019
Improvements and bug fixes to the platform and wallet. Optimization of big data services and the Zealeum marketplaces.
Q4 2019
Complete wallet integration with community ecosystem partners and the Zealeum platform. Further optimization of the interface and functions of the platform.
For more information:
Website: https://zealeum.life/
WhitePaper: https://zealeum.life/wp-content/uploads/2018/03/zealeaum_white_paper_mar1318-1.pdf
Telegram: https://t.me/zealeum
Facebook: https://www.facebook.com/Zealeum/
Twitter: https://twitter.com/_zealeum
ANN: https://bitcointalk.org/index.php?topic=3209294.0
Published by: Harleyberry
Bitcointalk profile link: https://bitcointalk.org/index.php?action=profile;u=1620264
Eth Address: 0x2F646B6A6085d34B0Efc88C1b0DCaa8B3af2E53C