Zeew will deliver you any purchase!
When you return home from work in the evening, very often you need to go to the supermarket and buy something for dinner. But such as you are a lot, they also need to go to the store and buy something for dinner. You are tired and hungry in the store and think: how good it would be if these products were already at your house without any time and effort.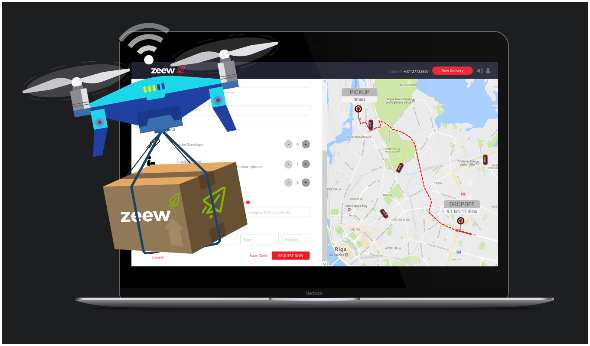 When a person is sick and can't go out to buy drugs, or when the weather is bad and there is no desire to go out, but you really need to go to the store, you also think: how good it would be for the goods to be delivered to the house.
A person with disabilities is more likely to receive goods or products only through delivery.
The service delivery of goods or products enters our life as a natural and even obligatory service, without which it is impossible to live comfortably.
If the store offers delivery services, we gladly agree, especially since payment for such a service is quite insignificant.
So the project team ZEEW, the delivery platform, where customers and performers meet, sellers and buyers, advertisers and consumers of advertising, thinks.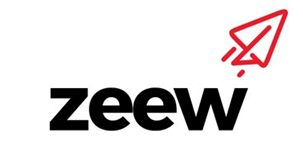 To date, Zeew has already been working in 1 of the countries of Europe for the last 3 months, and this platform employs 58 companies. Currently, Zeew serves flower shops, pharmacies, beauty shops, printing shops and much more. In plans to enter the market of delivery of products.
Zeew's HyperLocal Logistics platform for blockchain connects customers with local couriers that can deliver anything from any store or restaurant in a matter of minutes.
The principle is simple: Zeew attracts business to the platform, every new business store or brand that is on the platform attracts more users and increases the demand for couriers. Couriers stimulate sales and advertising revenues, thereby increasing the use and demand for the ZEW token.
As the value of the ZEW token increases, the network cycle begins again, with even more enterprises, users and couriers.
Simultaneously, each new business puts Zeew's sticker and advertisement on its windows, tables, etc.
Couriers carry bags with the name Zeew, users inform their friends about the amazing service that they use. Zeew stickers and advertisements are everywhere.
The ZEW token is used in three payment options:
ZEW as a means of payment between customers, couriers and businesses. ZEW Token is the only way to get exclusive discounts and premiums on the platform. Businesses need tokens to pay for advertising. Couriers receive bonuses in ZEW tokens.
ZEW as a reward for customers and couriers for a special contribution to the platform and attracting new users.
ZEW as access for customers, businesses and couriers on the platform to some platform functions, available only with ZEW tokens.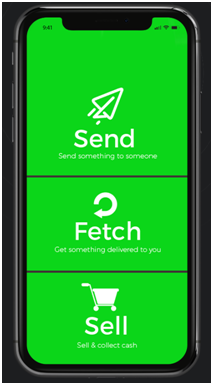 To develop software and technology to expand the platform and incorporate into the company of Switzerland, the Zeew project team conducts the sale of ZEW tokens by selling tokens.
ZEW Tokens are manufactured under a smart contract and are compatible with any ERC20 Ethereum wallets.
The ZEEW platform will offer 12,000,000 of the 20,483,871 issued ZEW tokens during the public token sales campaign. Tokens not sold during the ICO campaign will be destroyed.
The ZEW teams and founders' tokens will be blocked for sale by a smart contract for 1 year after the ICO campaign.
Pre-sale has already been completed, less than 2 days sold 1 million ZEW tokens at a price of $0.5. During the ICO, the tokens will be sold at a price of $1 for 1 ZEW token.
The ICO date will be announced soon, follow the updates on the official website of the project, in the Telegram group and in social networks:
Website link: https://ico.zeew.eu/
Whitepaper: http://ico.zeew.eu/ZeewWhitepaper-V2-D4.pdf
Facebook: https://www.facebook.com/ZeewApp/
Twitter: https://twitter.com/ZeewApp
Telegram: https://t.me/Zeewgroup
Ann Threads BTT: https://bitcointalk.org/index.php?topic=2941275.0
Author: Olagoke gbade
My Bitcointalk Profile link: https://bitcointalk.org/index.php?action=profile;u=2162484