ZEUX

ZEUX is a project I took time to examine and have concluded that it literally has the capacity to reach its goals. One thing stands out here – it forged/patterned its solutions for the average cryptocurrency user. The delegation to mobile devices is commendable because both crypto enthusiasts and investors seek for smooth transactions while on the move. Such expectations can only be obtained with a mobile-based cryptocurrency payment and investment solution offered by ZEUX.

The Era before ZEUX
We all know that any project that comes up in the crypto-sphere has one or more solutions to offer. ZEUX has the same approach but one factor that stands it out is the tendency to literally "outwit' decentralized payment structures such as SWIFT and Apple Pay.
The first problem that facilitated the launch of this project is the limited use cases of cryptocurrencies. We expected that after a decade of the launch of the first coin, Bitcoin (BTC), many enterprises around the world would begin to accept payments with cryptocurrencies.
The second issue is based on the crypto community. It's saddening that many investors find it hard to gain access to investment options. In most cases, they find it hard to get in touch with asset management service providers that offer a wide range of investment options.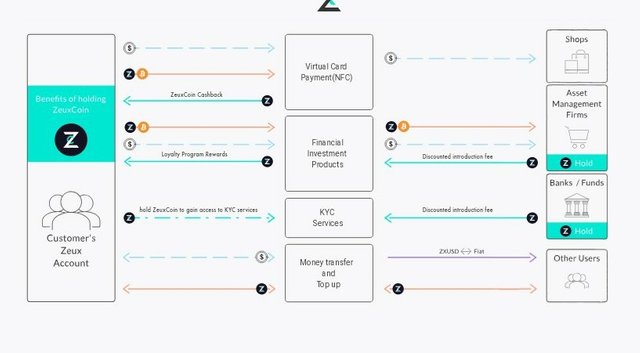 How can ZEUX solve the problems?
As I reiterated earlier, this project touches the core point, which is the use of mobile-based payments. Considering the fact that an average cryptocurrency investor/user has a smartphone and many decentralized platforms are already patterning their solutions to the mobile format, there is no doubt the wide range of solutions offered by ZEUX will go the extra mile to solve the problems.
Swift Conversion of Crypto Coins
It is true that ZEUX has its sole delegation to facilitate mobile payments. However, it has other solutions it has to offer to the crypto community. That is the ability to foster immediate conversion of crypto coins to fiat currencies.
The first step is the enablement of conversions using the ZEUX native token, ZUC. Users can transfer coins from one digital wallet to another. In the same regard, it allows you to convert the ZUC token into the fiat currency of your choice. You can convert your fiat currency into ZXUSD and reconvert it into another fiat currency. All transactions are permissible on the Ethereum blockchain.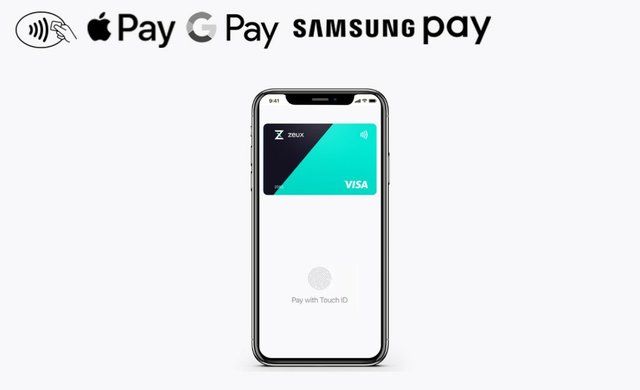 The Zeux Investment Platform
The aim of every crypto investor is to make profits despite the bearish market. Against that backdrop, alternative means of investments became an option to stay ahead in the game. Zeux fills this gap by providing an investment platform where users can make use of supported cryptocurrencies to transact via the platform.
One of the upsides to this is the provision of a diversified platform that empowers users/customers to choose from various forms of investments. Interestingly, Zeux is the first decentralized platform that allows its users to utilize many crypto-funded products.
Synergy with Traditional Payment Providers
Because of its disposition to offer a mobile crypto payment structure, Zeux went the extra mile to seek collaborations with traditional payment providers such as Google Pay and Apple Pay. The idea is to allow users to make in-app purchases and pay with crypto coins.
Sequel to that, it issues a Zeux VISA virtual card that will be accessible in NFC locations. This will be added to the respective platforms such as Google Pay, Samsung Pay, and Apple Pay.
Cross-Border Remissions
This project is working tirelessly to bring a decentralized method of transfer. This could be seen in the collaborations with viable projects such as IOTA and VeChain, with the aim of facilitating cross-border transactions.
In the same regard, it allows users to transfer the ZUC coin among themselves without hassles. For a user that doesn't have this token, Zeux allows such persons to convert fiat currencies into the corresponding ZXUSD before facilitating the transaction.
Efficiency in Account Management
There's no doubt that an average cryptocurrency investor/user has more than one digital wallet. This could be because of the disparities in tokens/coins, which demand that each of these assets should have a separate wallet.
ZEUX breeds another form of account/asset management for its users. Whether you're using different bank accounts and cryptocurrency wallets, it allows you to manage all your transactions from the same interface. There are also multiple account protections such as password and security questions to secure your funds.

AI for Better Investments
Another aspect that makes ZEUX stand out of its peers is the integration of Artificial Intelligence. This takes charge of your investments and provides succinct details about selected investment options. With this in place, you have the assurance that your investments would be rightly made .
Milestone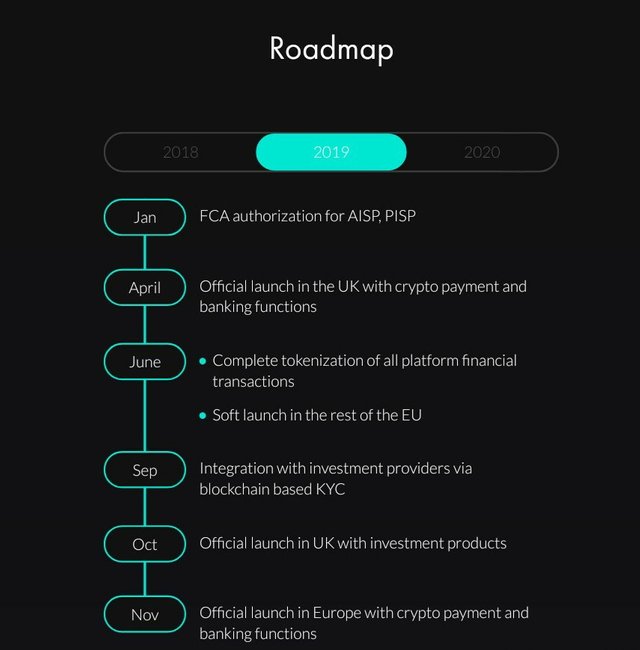 Allocation of Tokens
Token Sales: 60%
Bounty: 5%
Market making pool/Company: 15%
Team and Advisors: 20%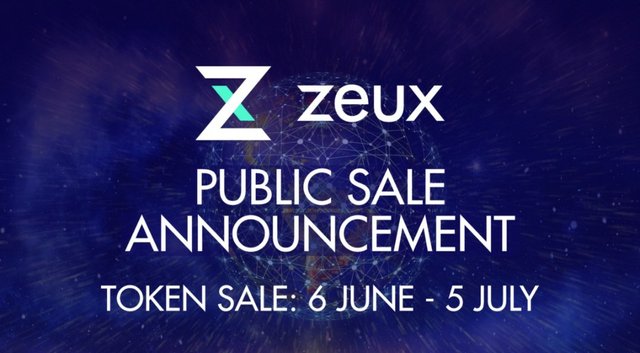 Token sale Information
Name of Token: ZeuxCoin
Token Symbol: ZUC
Standard: ERC-20
Platform: Ethereum
Type of Token: Utility
Token Supply: 750 million
Soft Cap: 10, 000 ETH
Hard Cap: 50, 000 ETH
Accepted Currency: Ethereum (ETH)
Exchange Rate: 1 ZUC = 0.0002 ETH
Country of Registration: The United Kingdom
ZEUX amazing team


Great PARTNERS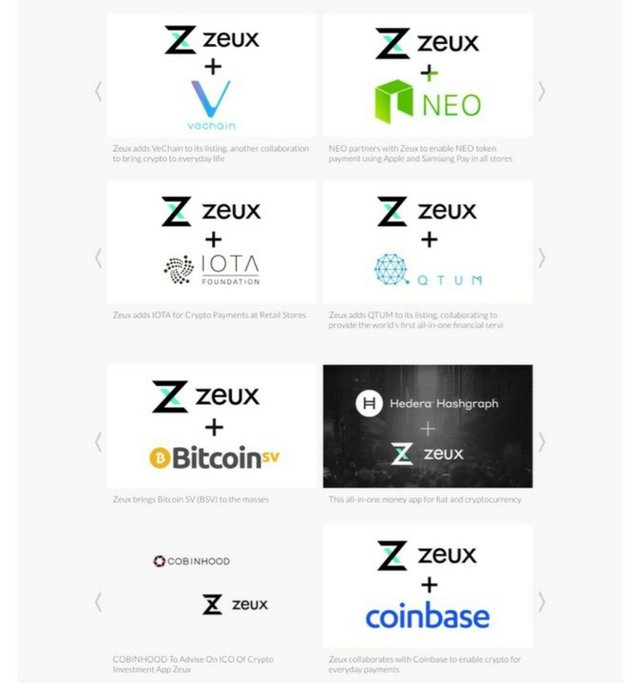 Conclusion
The wide array of investment and payment options offered by ZEUX is something to trigger your interest (and that of other crypto enthusiasts) into choosing the platform for your crypto/decentralized transactions. Indeed, ZEUX has the capacity to meet up with its wide range of mobile-based payment solutions.
VISIT THE LINKS BELOW TO GET MORE INFO ON THIS UNIQUE PROJECT : ZEUX
Website: https://www.zeux.tech
Whitepaper: https://www.zeux.tech/assets/PDF/ZEUX-White-paper-Eng.pdf
Reddit: https://www.reddit.com/user/ZeuxApp
Facebook: https://www.facebook.com/ZeuxApp
Twitter: https://twitter.com/ZeuxApp
Telegram: https://t.me/zeuxapp
Writer's information
Author: Nyosop