ZEUX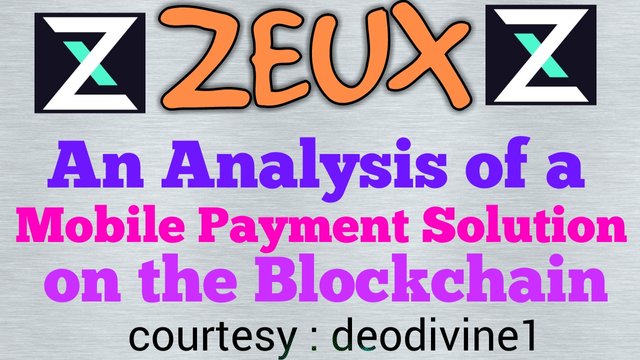 You may be living on planet Mars if you're yet to take interest in the blockchain technology. With many inherent problems in the global payment system, the platform alongside its decentralized payment structure, crypto coins, are already leading in offering solutions to these problems.
I came across this project called "ZEUX". Ever since I discovered it and considered the use cases, I realized that the world, especially the crypto community, is ready to enjoy a robust payment structure using mobile devices.

Why should I use ZEUX?
The goal of every crypto investor is to generate massive income on digital assets. In the same regard, there is a need to derive maximum satisfaction when using a project or solution forged on the blockchain.
It is in light of these dispositions that you should consider adding ZEUX to the list of products you're already using. Below are some of the factors that triggered the inception of this project.
• Cryptocurrencies' Limited Use Case
It's common knowledge that crypto coins otherwise called, "digital assets" are making things easier for us. Despite the proliferation of these coins and the amazing use cases they present, many people around the world are yet to integrate it massively in their payment options. Aside from that, payment platforms are either charging high fees when transacting with cryptocurrencies or do not offer it at all.
• The Investor Connection
Have you ever wondered about the possibility of attracting an investor to get into business with you using crypto coins? That might remain in the pipeline because the current structure doesn't support that.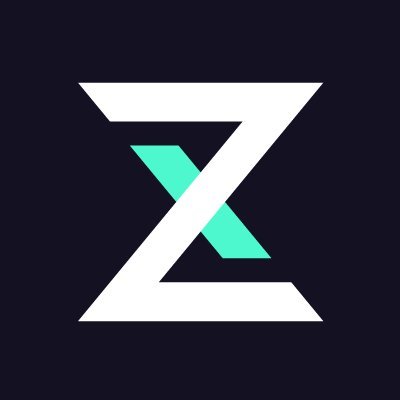 The ZEUX Connection
Taking into account the above problems and many others that are in the current structure, ZEUX opted to bring lasting solutions to them using cryptocurrencies. The unique thing about this project is the formulation of its solution on mobile devices. This implies that when transacting via ZEUX, you would be making transactions not just with digital assets (cryptocurrencies) but also from your mobile phone.
A Unified Platform
It might interest you to know that ZEUX brings all parties together with the aim of creating a formidable platform that brings everyone under the same ecosystem. The idea behind this unified platform is to create an avenue where users (who are likely investors) can view the wide array of investment options. Now, there wouldn't be a need to go through a centralized third-party to get things done.
Artificial Intelligence as a Mobile Processor
Technology has grown over the years and we see its impact in many sectors of the economy. The rise of Artificial Intelligence (AI) is no longer a sole affair for fiat operations. ZEUX takes advantage of its robust services to facilitate transactions on the platform.
As soon as you sign up on the platform and fill in the relevant details, the AI immediately searches and presents to you the best investment options that tally with your interest. Upon choosing one, you have the opportunity to send payments/make investments from your crypto wallet.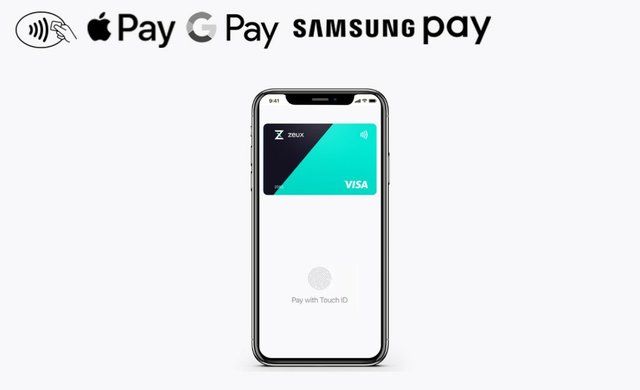 The ZEUX App
Mobile applications now provide a seamless contact between users and the platform or business they wish to establish contact with. Zeux explored this option and patterned its solutions in a portable format, hence, the integration of a mobile application.
The Zeux app has among many other features, the capacity to foster seamless transactions by creating a convenient dashboard for all use cases. Below are the benefits and functions of this app:
• Unified Transactions
One importance is the unification of transactions. It allows users to manage their accounts and facilitate diverse transactions.
• Efficient Investments
As mentioned earlier, Zeux creates an ecosystem that brings together all the key players in the investment sector. In furtherance to that, the app would also help users to create accounts with asset management providers. After that, the platform can then proceed to offer valuable investment options that suit the needs of such users.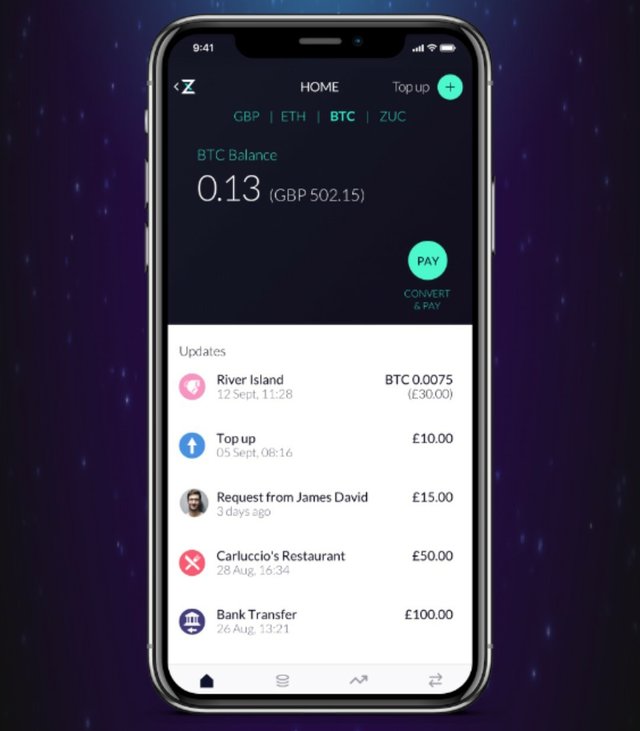 • Low Costs and Effective Management of Funds
Do you always wish to make fiat investments with your digital assets? While this project offers you that opportunity, it also goes the extra mile to enhance smooth investments. In that regard, customers that scaled through the Know Your Customer process would be able to make investments using crypto funds.
In the case of users that do not have crypto funds, Zeux empowers them to convert fiat currencies into the corresponding digital asset, as a means to promote effective fund usage.
Above all, the best thing about this arrangement is the low fees that accrue to such transactions. Being a custodian of funds and helping in the dissemination, Zeux charges only 3% of the total costs of such transactions. This is subject to the use of ZeuxCoin for the transaction(s).
Meet ZEUX experience and devoted team and advisors

Roadmap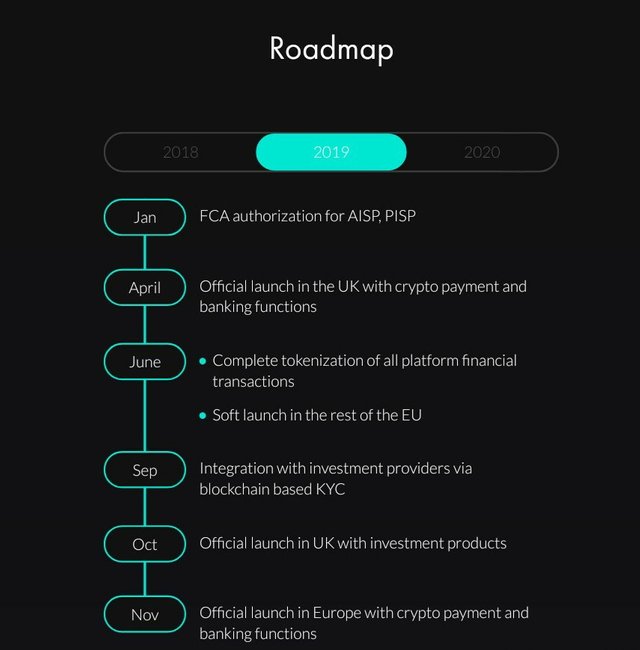 Token Distribution
Token Sales: 60%
Bounty: 5%
Market making pool/Company: 15%
Team and Advisors: 20%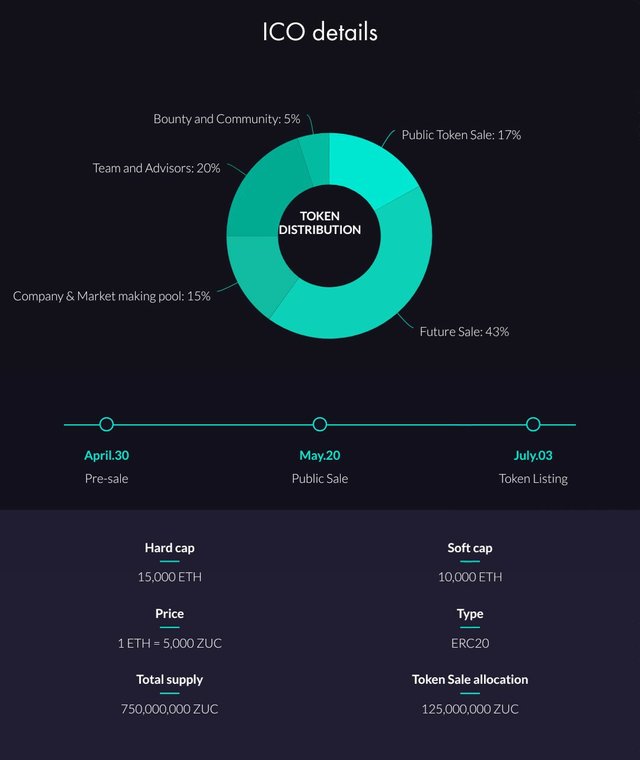 Token Sales Information
Token Name: ZeuxCoin
Ticker: ZUC
Platform: Ethereum
Token Standard: ERC-20
Token Type: Utility
Token Supply: 750 million
Soft Cap: 10, 000 ETH
Hard Cap: 50, 000 ETH
Accepted Currency: Ethereum (ETH)
Exchange Rate: 1 ZUC = 0.0002 ETH
Country of Registration: The United Kingdom
NOTABLE PARTNERS




Final Words on ZEUX
Although ZEUX isn't the first project to venture into mobile payment with cryptocurrencies, and won't be the last, it has special features that make it stand out of the crowd. It's hoped that in the future, this project will be a standard in mobile decentralized payments using digital assets.
For greater insight on ZEUX, please visit the links below
Website: https://www.zeux.tech
Whitepaper: https://www.zeux.tech/assets/PDF/ZEUX-White-paper-Eng.pdf
Reddit: https://www.reddit.com/user/ZeuxApp
Facebook: https://www.facebook.com/ZeuxApp
Twitter: https://twitter.com/ZeuxApp
Telegram: https://t.me/zeuxapp
PROFILE : https://bitcointalk.org/index.php?action=profile;u=2337245;sa=summary
ETH addres : 0x6829173ea71a9E235BEF8d5Dd7FF4F95967c31c2