ZoomEx Offers Easy Access To Crypto Market

Every member of the crypto community dreams of the day his or her coins can be used to purchase groceries, renew a wardrobe, or even book a vacation. That will be the deciding moment when cryptocurrencies will achieve their full potential.
The hindrance to this dream becoming a reality is that there isn't a feasible solution to appeasing the needs of merchants. Understandably, most merchants do not want to accept cryptocurrencies as a direct form of payment as these can be too volatile. Even the major coins like bitcoin or ethereum can shift in any direction by as much as 10% in an hour. Most businesses have slim margins and they cannot sustain the degree of risk associated with such a high volatility. In order to appease the needs of merchants, a new exchange is offering a token that might finally be able to find a way around the challenge at hand.
Instant Conversion
The ZoomEx cryptocurrency Exchange offers crypto-fiat pairs that allow direct conversion from cryptocurrencies to fiat currencies.
The exchange offers e-commerce merchants a plug-in and APIs to give them the ability to start accepting payments from the crypto community. As an exchange that can provide conversion from crypto to fiat, ZoomEx can support the ability to finally allow the crypto community to have a crypto wallet usable for fiat purchases.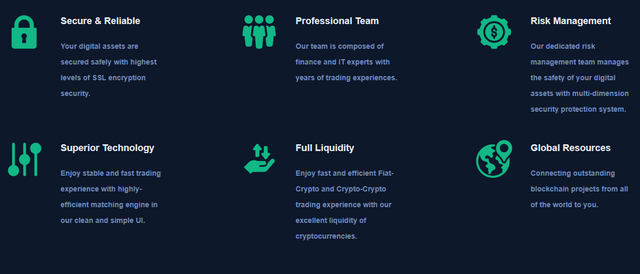 To ensure there is sufficient volume to ensure the liquidity needed to process payments at any point, the exchange is partnering up with other exchanges. This creates a mutual benefit among the partners at ZoomEx can almost guarantee an all-time liquidity to ensure the transactions can always be processed for merchant purchases and at the same time its partners get access to new volume. Additionally, transactional volume coupled with standard exchange flows can be demanding on the underlying technological systems. Hence, the exchange is developing a system able to support an incredible through-put of as much as 1 million transactions per second.
Exchange Discount
The exchange has adopted a popular exchange token model. ZXE tokens will allow traders to cut their exchange fees in half. However, the discount is projected to drop as the years pass.
Several companies have theorized the means to bring cryptocurrencies to daily usage. However, this is the first time an exchange is attempting to do this. Given that ZoomEx is able to offer crypt-fiat pairs, it can ensure the crypto community can use its holding while ensuring merchants do not face any volatility risks.
ZoomEx Links
Website: https://www.zooomex.com/
Whitepaper: https://www.dropbox.com/sh/4soga73dpsxw849/AAC2xnw5iHpzm2trUZaoM6lqa?dl=0
ANN Thread: https://bitcointalk.org/index.php?
Telegram: https://t.me/zooomex_en
Twitter: https://twitter.com/zooomexcom
Facebook: https://www.facebook.com/zooomexcom/
My BTT
https://bitcointalk.org/index.php?action=profile;u=2493221
Eth
0xb3731D9c9e9Af796B845Ba6e3125B9FE1F6fB6ea