ZOOOMEX: The Future of Cryptocurrency Exchange is Here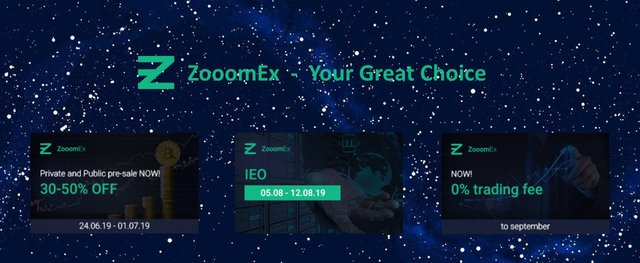 Life evolves everyday, so does technology. Gone are the days when people had no choice than going through middle men (banks) for transactions to occur, now cryptocurrency is the talk of the town. Cryptocurrencies have several advantages over FIAT payment systems such as better speed, accuracy, transparency and also simplicity and as a result of this, people are now starting to see reasons why they should start the adoption of this technology in their everyday live and businesses.
Having said that, you shouldn't also forget the fact that despite that we are still in the early phases of cryptocurrency adoption, there are thousands of cryptocurrencies in circulation as a result of new blockchain projects that are being introduced into the space regularly and as it stands today, cryptocurrency exchanges are still the best and safest medium of buying, selling and exchanging of these cryptocurrency assets.
This is a direct pointer to the fact that there's need to develop more efficient cryptocurrency exchanges which will ensure excellent trading experience to all cryptocurrency traders maximum safety.
Its in this plight that ZOOOMEX exchange has evolved in other to provide excellent trading experience for all its users.
ZOOOMEX Exchange
This is a cryptocurrency exchange that has been carefully developed by group of professionals in the industry who have studied what the problems in the industry are and have come up with the powerful exchange which will annihilate these problems.
What are the Unique Features of this Exchange Platform?
Ability to handle over 1,000,000 orders per seconds
Top security which is prevented against all sort of hacks and thefts
Always responsive customer care that attends to users within the shortest period of time in several languages
Personalized web client for trading on the exchange
Favorable listing conditions for project owners after proper scrutiny of the project
Very cheap trading fee (0.05% of transaction) with further reduced transaction fee for ARCT and ZXE token holders on the platform.
The required funds for the running of the platform shall be obtained through token sale which have been scheduled into presale and IEO sale.
Another exceptional feature of the platform is the daily random bonus that will be given to ZXE token owners randomly in the form of lottery.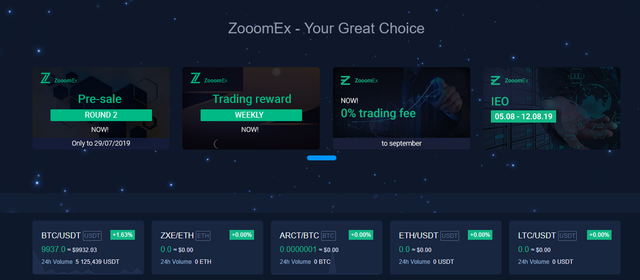 ZOOOMEX exchange is loaded with a lot of functionalities that can't just be summarized in this write up, so I will implore you to visit their website today and check it out for yourself in order not to miss out.
For more information about ZOOOMEX exchange, kindly check via the following;
Website
Whitepaper
Telegram
Facebook
Twitter
My Bitcointalk username: amusanmikel2
Bitcointalk link: https://bitcointalk.org/index.php?action=profile;u=2305577